A BRAND new $125,000 car option is coming to town next month.
South Korean multinational Hyundai Motor Company last Wednesday launched its 2019 Atos, a five-door mini hatchback during a driving tour for vehicle dealers in Latin and Central America-including Trinidad-in Lima, the capital of Peru, in South America.
The Express was invited to participate in the driving tour of downtown Lima.
The Atos is what marketing experts describe as a car for city driving.
It comes fully powered with a four cylinder, 1.1 engine with a maximum 68 horsepower at 5,500 rpm.
The price: $125,000 to drive out of the showroom.
Massy Motors is the local distributor of the Hyundai Atos.
The company will start selling the car in Trinidad and Tobago in September.
Besides its price point, Hyundai executives believe the Atos also has the design and standard equipment that will allow it to stand wherever it is sold.
A small car designed for the trials of driving and parking in a busy city, the hatchback also comes with special connectivity features.
The radio system comes with a seven-inch screen feature with Apple CarPlay and Android Auto functions.
Senior brand manager at Massy Motors Creagh Costelloe, who went on the driving tour in Lima last week, described the Atos as real "value for money.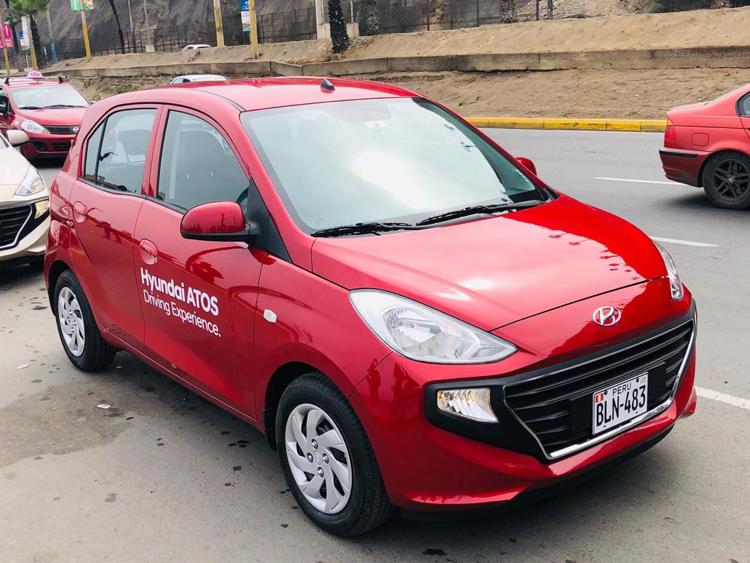 "It makes city driving easier, it's very efficient and has (a lot of specifications) for the price."
He told the Express: "While the target market is first-time owners, anyone can own it.
And in this economy, it's real bang for your buck."