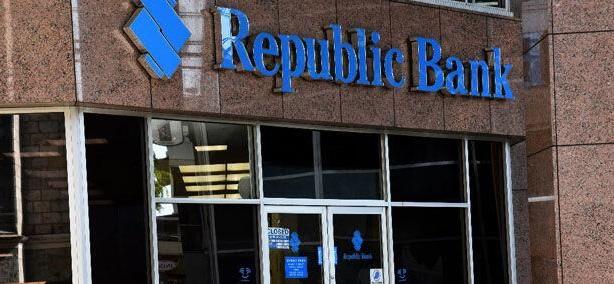 THREE commercial banks will be closing their branches early today to facilitate staff vaccination.
First Citizens Bank, in a notice on Wednesday said all their branches in Trinidad on Thursday June 17, will be closed to facilitate the voluntary COVID-19 vaccination of their frontline staff, to ensure the safety of both staff and customers.
Opening hours at the bank's mall branches will be from 9am-12pm, while non mall branches will be from 8am-12pm and in Tobago regular hours will apply 8am-2pm.
Republic Bank also advised that all branches will be close one hour earlier today to facilitate vaccination of their staff. Non mall branches will be closed at 1pm, while mall branches will be closed at 2pm. And Scotia bank Trinidad will be open at 9am-12 at mall branches and non-mall branches 8-12pm to accommodate the voluntary vaccination drive.
The private sector began their mass vaccination drive on June 6. The Trinidad and Tobago Manufacturers Association (TTMA) reported that 4,192 vaccinations were administered during a three day period at the at the Divali Nagar site in Chaguanas.
A further allocation of 5,000 vaccines to continue phase 2 of the vaccination drive for the business community was announced by Minister of Health Terrence Deyalsingh at last Saturday's news conference. The Supermarket association, construction sector along with the tourism workers in Tobago also embarked on a mass vaccination drive last weekend.