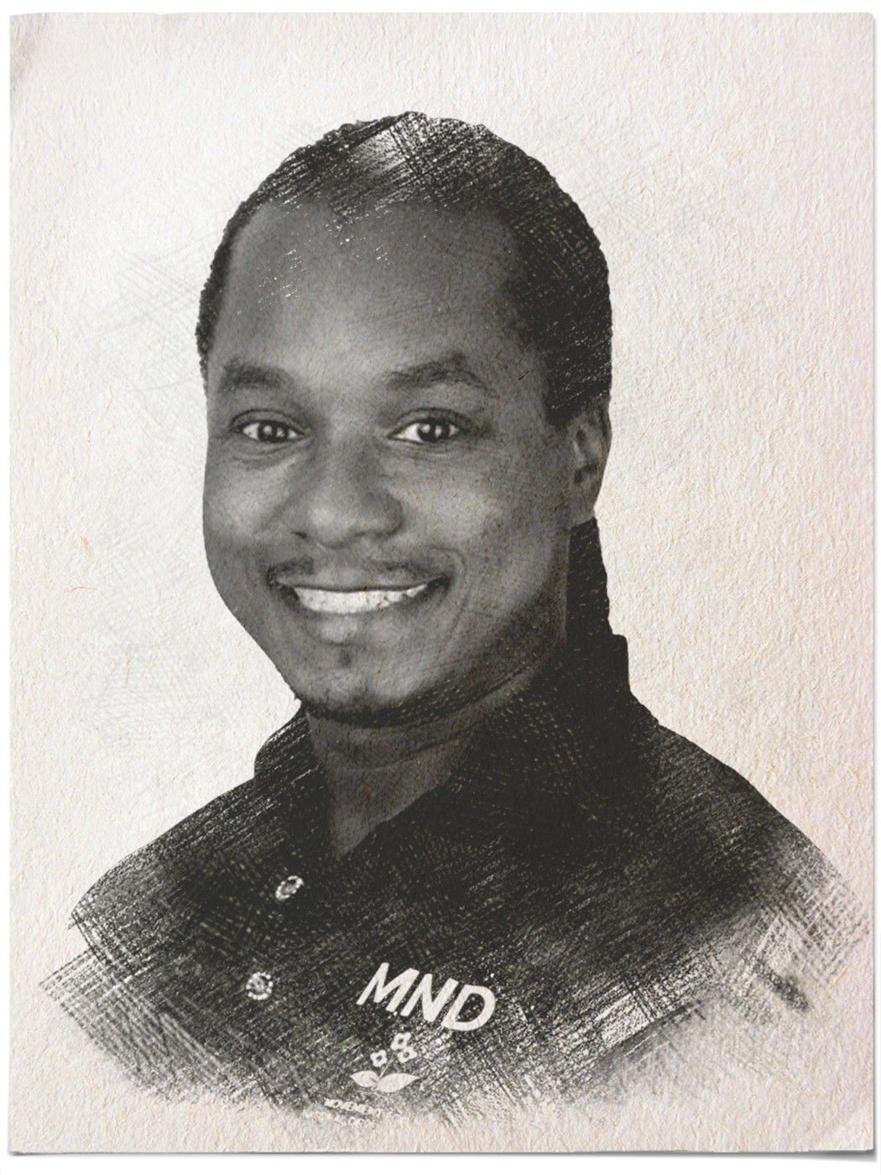 Myron Bruce was born and raised in Pois Casse Village Maraval, which is located in the heart of the Diego Martin North East Constituency. He is a 5th generation "Maravalian" as his family belongs to some of the earliest settlers in the area. He is celebrated as one of the community's best home-grown talents as his rise to success in the arts and culture was only made possible by the support and nurturing he received from the entire community.
​Today he is on a mission to give back to the community that has given so much to him and inspire a whole new generation through service and representation at the highest level.
Myron started his early education at the Maraval RC Primary School then moved on to the Woodbrook Government Secondary for five years, after which he spent one year at Mucurapo Senior Comprehensive.
His passion, raw talent and natural gifts in music immediately propelled him into a professional career in entertainment as a singer, songwriter and music producer at the age of 19. After two decades of success in the arts and business, Myron is now a celebrated cultural ambassador, a well respected music producer and the owner of IEnt Digital Marketing, an advertising and production company.
Over the years he has impacted the lives of many people, both inside and outside of his professional life, through mentorship, motivational speaking, community work, business and career development. He is the true embodiment of a leader, as he lives by the mantra "Whoever wants to be a leader among you must first be your servant."
This has led him to throw his hat into the political ring to become his constituency's representative in the parliament of Trinidad and Tobago. A desire to be of great service and a catalyst of change in a place that he calls home. Bruce believes that the time has come for younger leaders like himself, to inspire the youth and adults of the area to step up and take an active role in changing the perspective of politics and representation in the constituency.
Many have lost confidence in some current politicians and their capacity to serve the people with humility, respect and with the constituents' interest at heart. They are fed up of feeling subjugated to political overlords as opposed to being served by representatives elected to oversee the progress and development of the people and infrastructure of the constituency. This has caused many to complain and stay away from the polls over the years.
Like many other frustrated constituents, Myron once shared these sentiments. However, this has changed. He has decided to do something about it by presenting himself to be the change we all want to see.