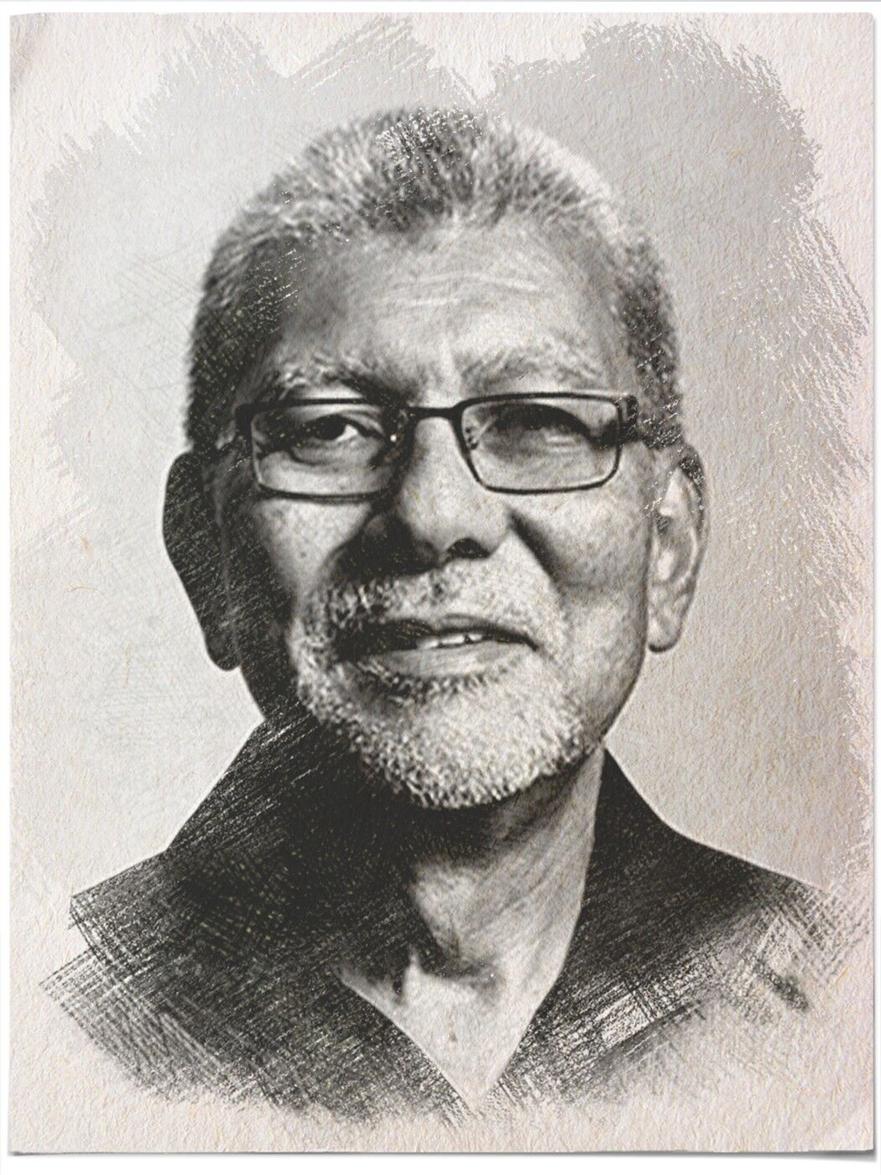 The MSJ's Candidate for Pointe-A-Pierre David Abdulah studied economics at The UWI, St. Augustine. David has spent all of his adult life representing people from being Treasurer and then President of the Students' Guild at the UWI and then in the Labour Movement. For most of those years, David Abdulah also took on the responsibility of leadership.
In the 39 years which David spent at the Oilfields Workers' Trade Union, he served in a number of leadership positions including the Chief Education & Research Officer; Executive Treasurer and General Secretary. He was the President of the Federation of Independent Trade Unions and NGO's (FITUN); and also represented our West Indian Cricketers as the Industrial Relations Adviser to the West Indies Players' Association.
David Abdulah has made very many invaluable contributions to Trinidad and Tobago through exemplary public service which includes being:
A Member of the Economic Development Advisory Board;
The Chairman of the Board of Governors, Cipriani College of Labour and Cooperative Studies;
A member of the Board of Directors of the Environmental Management Authority;
A member of the Board of Directors of the Trinidad and Tobago Bureau of Standards;
A member of a Cabinet appointed Committee to review Four State Enterprises – ADB, Tanteak, Caroni and Petrotrin;
A member of the Cabinet Appointed Multi-sectoral Core Group Vision 2020 and Chair of the Labour and Social Security Sub-Committee of Vision 2020;
A member of a Cabinet appointed Committee to review the Petroleum Company of Trinidad and Tobago;
A Member of the Law Association of Trinidad and Tobago appointed Committee to recommend on Judicial Appointments
A member of the Advisory Committee to the Rules Committee appointed by Chief Justice to advise on Civil Proceedings Rules
David Abdulah is well known here in Trinidad and Tobago as a media commentator and newspaper columnist. He is highly respected throughout the Caribbean and further afield and has been invited to speak at numerous conferences and seminars locally and internationally on labour, politics and economics and has delivered lectures on these topics at well known universities and for several organizations.
David Abdulah is founding Member of the MSJ and has served as its Political Leader since 2012.