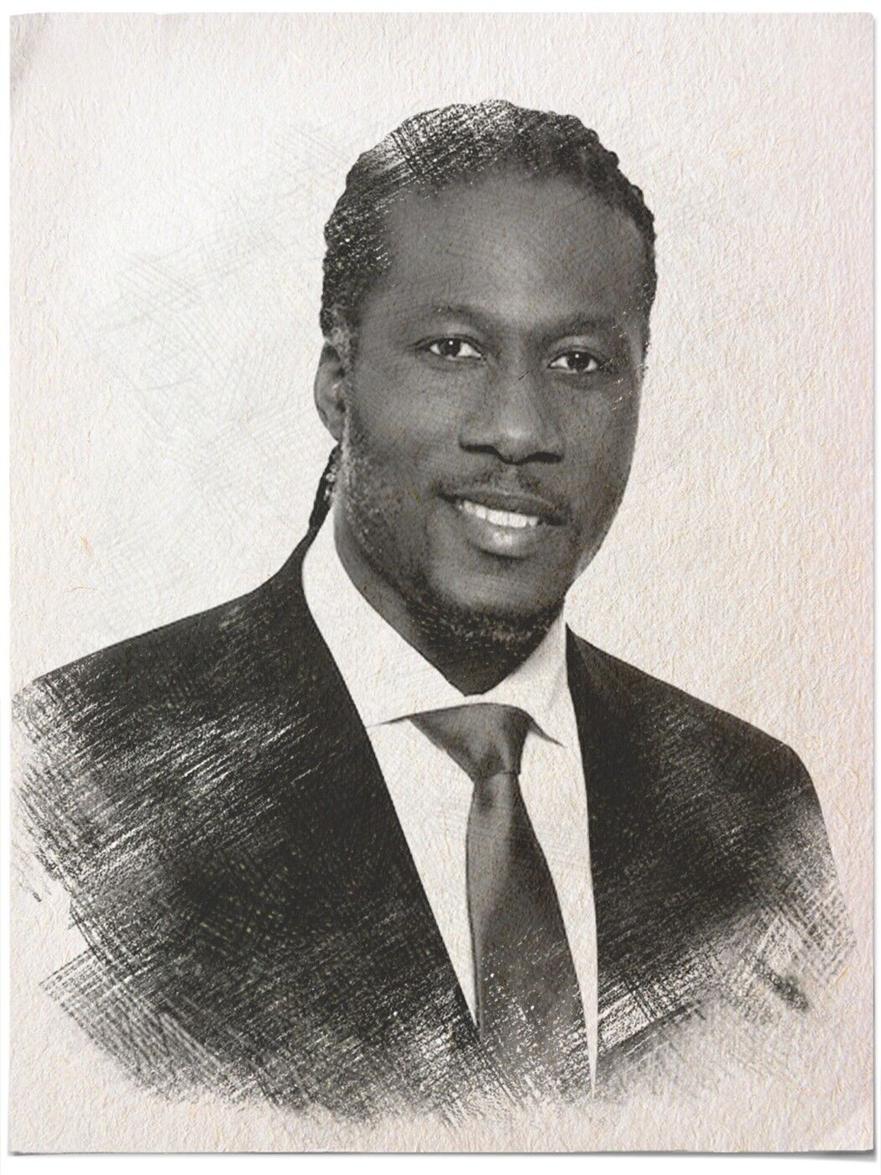 VISION: I fully support the vision of the People's National Movement and our objectives relating to the Constituency of Laventille East/Morvant to:
• Provide safe, distinctive, well-connected, efficient and aesthetically-pleasing urban and rural areas and rejuvenated areas
• Support sustainable and socially integrated communities with affordable quality housing, and providing them with easy access to modern physical and social infrastructure facilities
• Reduce poverty levels in by creating viable and meaningful jobs and opportunities for self employment
• Ensure sustainable economic growth by providing the necessary infrastructure for citizens to excel
My personal quest is to identify all opportunities to engage youth in thinking about and planning positive futures for themselves, and to support their achievement as far as possible with the partnership of the community.
OUR CANDIDATE
Adrian Xavier Leonce was born in 1979, in Pitch Road, Morvant. He attended the Western Boys R.C. Primary School (now known as Sacred Heart Boys). He subsequently attended Trinity College Moka where he successfully completed CXC O'levels. At the Sixth Form Government Secondary School (Polytechnic) he would undertake GCE A'Level Exams before entering the University of the West Indies St.Augustine Campus to pursue studies in Mechanical Engineering. He graduated with a BSc. (Hons).
His search for academic excellence would take him to the United Kingdom and the University of Manchester where he earned a Master's degree in Mechanical Engineering, graduating with distinction. Adrian also holds an Executive Certificate in Management from the Henley Business School and is a member of the Institute of Mechanical Engineers (UK) and of the Association of Professional Engineers of Trinidad and Tobago (APETT).
Adrian is the proud founder of a small community based company, Leonce Innovations Co. Limited, which currently employs young people in the community where he grew up. He has a growing passion for mentoring and helping the youths of his constituency and hopes his life story can be used as an example to motivate them to achieve their fullest potential. Adrian is an active member of the Pitch Road Committee, a small group that looks after community development activities in the Pitch Road area. He is also active in his Party Group in the Morvant community.
ELECT ADRIAN XAVIER LEONCE
A life-long supporter of the People's National Movement, Adrian Leonce in 2015 took his commitment to the party's principles and service to community to the next level when he offered himself for election as the representative of Laventille East/Morvant. His main priorities will be security, social development, and infrastructural development.
"In 2010 the then PNM administration articulated a number of proposals for the rejuvenation and advancement of the community. I believe that the PNM understands our community better than any other entity and those plans, if they were honoured by the last administration would have created a significant positive impact. Elected, I am committed to reviewing and implementing those proposals in areas such as Morvant Central, Malick, Mon Repos, North Malick and Shende Street:
• Multipurpose Community Based Tele-centres to provide members of the communities in which they are located access to the Internet for students, researchers and other members of the community
• Senior Activity Centres for seniors who wish to engage in a range of sporting, recreational, educational and social activities that promote good health and active ageing.
• Refurbishment and upgrades to Children's Play parks and Recreation Grounds at the Morvant , Coconut Drive and Malick Recreation Grounds
• Refurbish, upgrade and completely rebuild community centres that have become delapidated
• The Laventille Road Redesign project to increase traffic flow capacity, eliminate dangerous curves, narrow sections and blind corners and improve pedestrian access. This project will include the following components: road widening, sidewalk construction, construction of retaining walls.