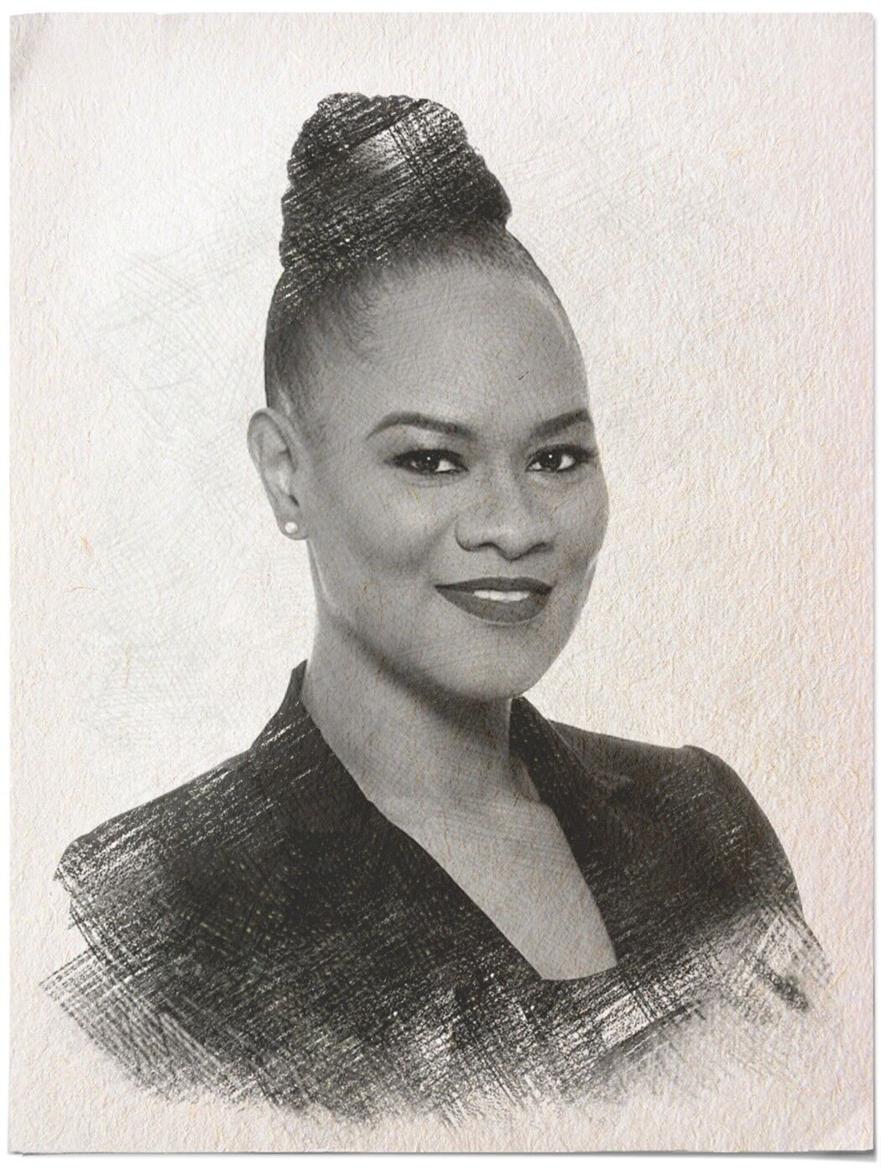 VISION: My vision is that the untapped potential of Tobago East would be explored and that, with the right constitutional, legislative and administrative framework, more will be done to facilitate sustainable and meaningful social and economic development that benefits all residents and future generations. Constitutional reform and the attainment of democratic self-government will give the Tobago House of Assembly the autonomy and flexibility to manage more effectively Tobago's Development agenda and the power to formulate laws to safeguard the interest of all Tobagonians. A stronger THA enhances the welfare of the people of Tobago East.
OUR CANDIDATE
Ayanna Webster-Roy was born in the village of Roxborough where she spent her formative years. She attended the Roxborough Anglican School before undertaking her secondary education at Bishop's High School, Tobago. In 2002 she graduated from The University of the West Indies with a B.Sc. Sociology Major with Minors in Human Resource Management and Psychology (Honours).
"I measure my success not by the things I achieve, but by the number of lives I am able to impact positively." This core belief is what led to her first employment as a Field / Placement Officer - Tobago Region for the National On-the-Job Training (OJT) Programme where she helped to link young persons with new skills to opportunities for employment.
Between 2004 and 2008 she served as a Project Officer with the North Central London Specialised Commissioning Team – Haringey Teaching Primary Care Trust, St Ann's Hospital, London Since April 2010 she has been employed as a Community Development Coordinator with the Division of Community Development and Culture where among other activities, she leads, plans, organises and coordinates various programmes and activities geared towards the development, mobilisation and empowerment of communities. "I strongly believe in the power of the Creative and Cultural Industries as a tool for sustainable economic diversification and social transformation, " says Ayanna.
ELECT AYANNA WEBSTER-ROY
As the PNM Candidate for Tobago East, I am proud to represent Tobago in what will be another historic battle to ensure that Tobago's call for internal self government is clearly understood as a right to mutual respect long overdue.
I will stand with Tobago and the PNM against all forces who seek to use the power of the Tobago vote as a bargaining chip to gain a seat at table where partnership does not exist and only scraps are offered.
It is against the backdrop of internal self-government that I propose the following key initiatives as deliverables to the people of Tobago East.
• More affordable and accessible housing for Tobagonians to stem the flow of rural to urban migration so we can keep our families together and work collectively to regenerate rural communities.
• Safety and good order is important both to our international brand and to our residents. Modern facilities for our service men and women and the establishment of Fire Service facilities in Roxborough and Charlotteville, will benefit the residents of Tobago East. Improvement in coastal surveillance will secure our maritime interest and protect our fisher folk.
• A comprehensive recycling programme in our homes, schools and public spaces and business places is crucial for the attainment of a zero-waste constituency. Incentives to support the development of recycling businesses will generate sustainable economic activity that will benefit residents and the natural environment.
• I commit to ensuring ample opportunities for youth training in traditional and non-traditional sectors at the post-secondary level to ensure that we have a suitably qualified workforce to drive the development of the East.
• I will continue to pursue opportunities for the advancement of women, their right to equal treatment in the workplace, protection from abuse and safe environments in which to nurture their families.
In every national election the Tobago Vote is a decider. It would be my honour to represent my people, my community in the return to good leadership, equal access for all people and integrity in delivery - all qualities that were left by the wayside as the country was misled for five years while Tobago's development was ignored by a self centred administration.
Tobago will lead the way to a better future for all.