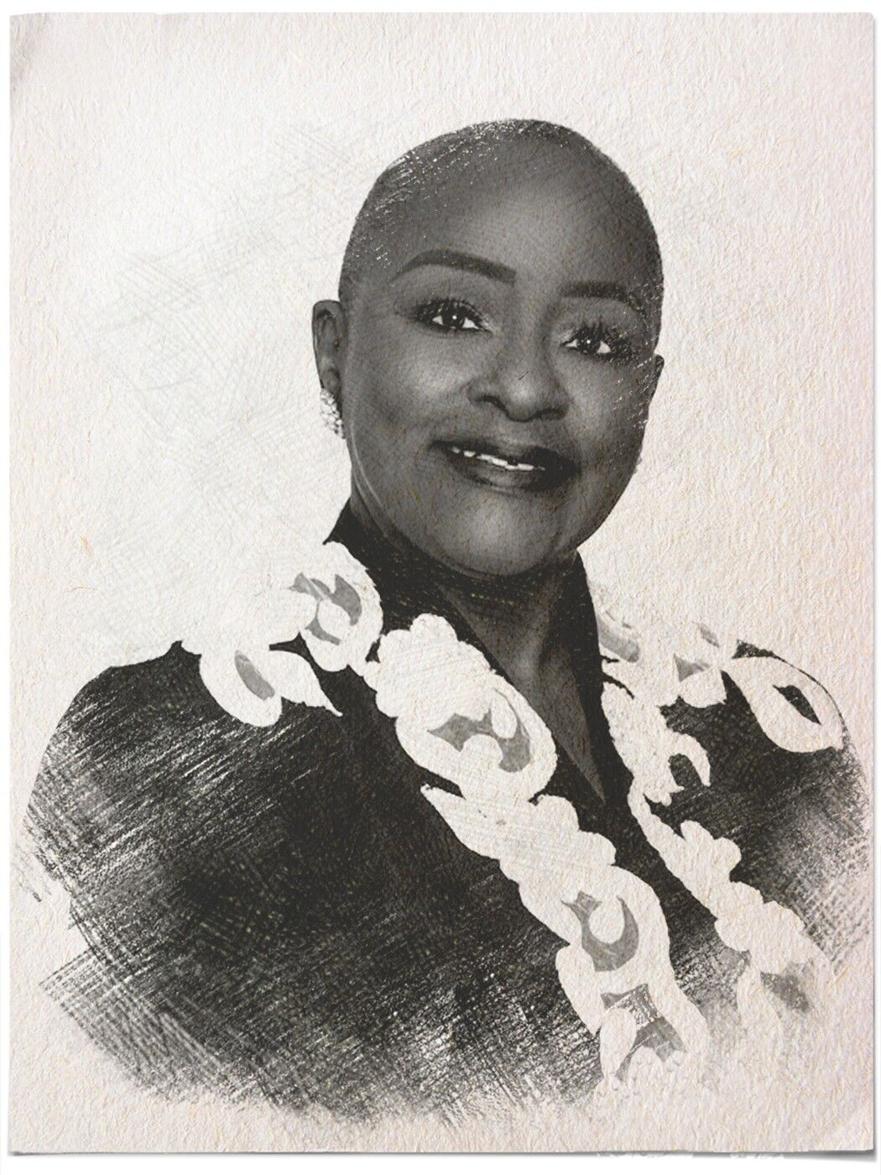 VISION: I believe that the attainment of social and economic progress achieved by countries against which this country has been benchmarked is well within reach. As a champion of Vision 2020 when it was introduced and having committed to the recent realignment in Vision 3030, the PNM's roadmap to social and economic development outlines the benefits to be achieved through good governance delivered by a government where ethical behaviour and personal integrity are foremost.
The PNM is committed to resuming meaningful promotion and support of community-led projects in Arouca/Maloney, progressing well beyond the pilot projects of the past, to actual implementation. Community facilities will also receive special attention, to ensure that every resident is equitably served and able to enjoy a higher quality of life by accessing the facilities and their services.
My vision is to ensure satisfaction of the basic needs of affordable housing, safety, good physical infrastructure and jobs aligned to skills and to engage the community in building comfortable environments within which to build strong families.
OUR CANDIDATE
Fondly described as ' the quintessential Afro-Caribbean woman' by her peers, Lady Vice Chairman of the People's National Movement, Mrs. Camille Robinson-Regis is an attorney-at-law who has played an active role in the political landscape of Trinidad & Tobago since joining the PNM at age 17.
Mrs. Robinson-Regis attended Bishop Anstey High School and later the University of the West Indies, St. Augustine and Cave Hill, where she undertook a Bachelor of Law degree and subsequently the Legal Education Certificate at the University of West Indies - Norman Manley Law School, Jamaica. She was admitted to the Trinidad and Tobago Bar in 1985. For several years she was the Corporate Secretary of the National Flour Mills, YTEPP and also establishes a successful private practice.
In 1992 she became the youngest Senator to be appointed to the Cabinet of Trinidad & Tobago and between 1992 and 1994 served as Minister of Information. From 1994-1995 she held the position of Minister of Consumer Affairs and Minister in the Ministry of Planning and Development, responsible for the environment. Victorious in her first election campaign in 1995 to represent what was then the Arouca South constituency, she became an Opposition Member between 1995-2001. Re-elected in 2001, through her aggressive and high quality representation she was instrumental in building the Arouca South (now Arouca/Maloney) seat into a PNM stronghold which is maintained up until today.
She became Minister of Legal Affairs 2001-2003 and subsequently became the first woman to serve as a Minister of Planning and Development. Under her stewardship the signature Vision 2020 Operational Plan was completed, having been developed by a multi-disciplinary team of representatives from the public and private sectors, civil society and academia.
A stellar career as a diplomat began in 2007 when he took up the post of High Commissioner of the Republic of Trinidad and Tobago to Canada, a position she held until 2010. On her return to Trinidad and Tobago she undertook several sittings as a temporary Senator between 2012 and 2013 before her appointment as a full time Opposition Senator and Leader of Opposition Business. A front-line speaker for the PNM bench whether in government or opposition, Mrs Robinson-Regis in her debates has brought both heat and light to the Parliament.
This wife and mother of 3 daughters, has raised an adult daughter who is an Attorney -at- Law and is now raising 8 year old twins who attend primary school. A Charter Member of the San Juan Lions Club and a Member at Large of the Family Planning Association, Camille Robinson-Regis has served as the Vice-Chairman of the PNM, Chairman of the Party's Rules and Regulations Committee, and as a member of the Investigations Committee, now serving as the Lady Vice-Chairman, she also serves as the Chairman of the Disciplinary Committee.
ELECT CAMILLE ROBINSON-REGIS
After 40 years active in the PNM, Camille Robinson-Regis has even more to give. She feels a strong connection to the constituency of Arouca/Maloney and is set to put all of her experience to work to maintain the momentum of PNM service to this important constituency.
As a representative of the then Arouca South constituency, Mrs Robinson Regis brought improved street-lighting, sporting , education, community and health facilities to Maloney. She lobbied successfully for the construction of a new Police Station, Library and multipurpose sporting complex.
At Malabar she was instrumental in the siting of the Malabar Composite School, the construction of the Basketball and Tennis Courts and the lighting of recreational grounds. At La Horquetta she championed the construction of a swimming pool, shopping mall, health centre and children's play park.
"My goal is to ensure that the quality of life experienced in Arouca/Maloney is equal to that experienced anywhere in Trinidad and Tobago. We have gone a long way towards achieving that and we still have some gaps to close to create an educational and social infrastructure suited to the needs of our large sub-urban community. I will pay special attention to counselling of our young people to effect a reduction in the occurrence of teen pregnancies and improving the status of "at risk" young men, lifting the standard of living of single parents and increasing accessibility to sustainable jobs and developing entrepreneurship.
All of the gains achieved in Arouca/Maloney have been provided by PNM administrations. With the return of the PNM to government we can focus once more on making our communities a safe haven for young and old and re-ignite social and economic development to uplift all lives in Trinidad and Tobago."