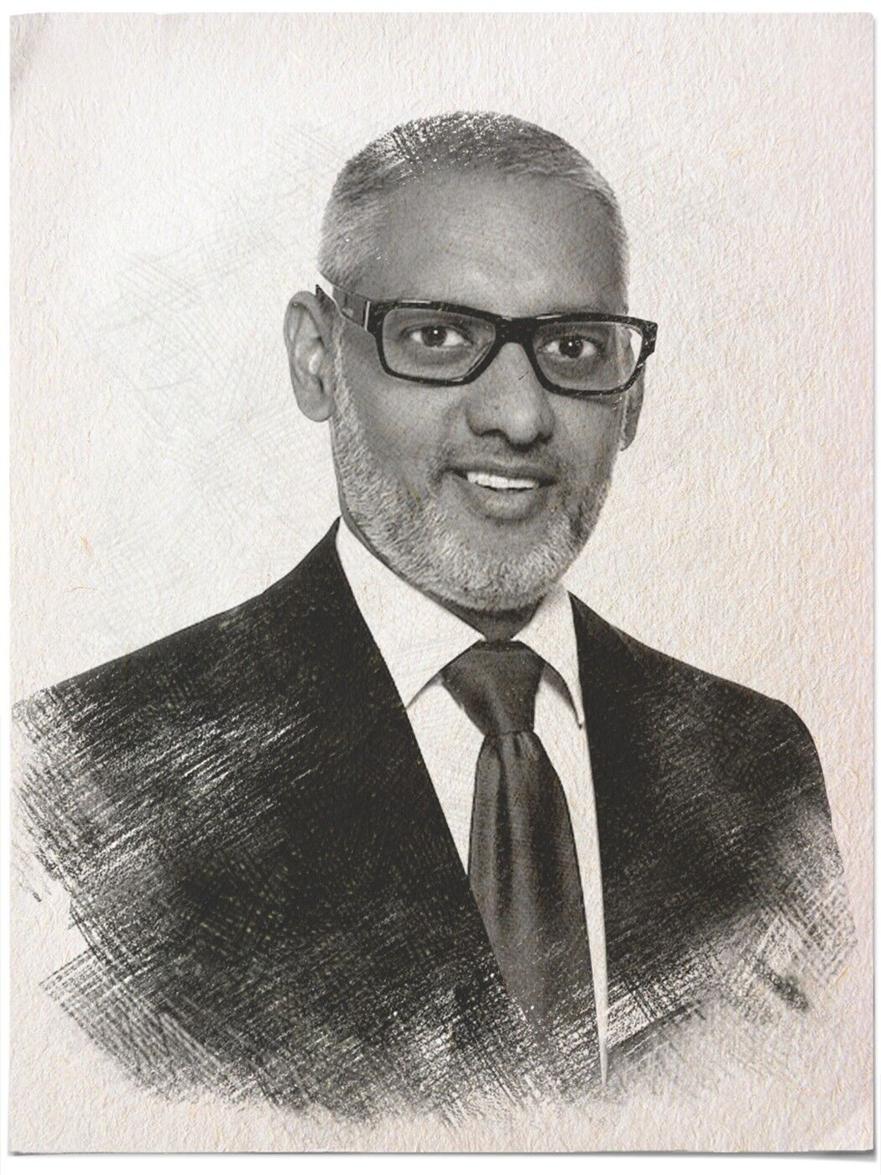 VISION: For more than 45 years my family and Lynn's Nursery School has worked to ready the children of Mayaro for the future. My vision is that the future for them will be one made bright by greater equality of access to education and opportunity notwithstanding our distance from the urban capital. Strong family values and the discipline that has moulded so many of us will be the launch pad for the creation of sustainable family businesses rooted in our talents, innovations and which serve the needs of the community.
Natural resources come to land here before flowing through to enrich all of our country; this activity must be harnessed to create opportunities for further development of the economy of Mayaro. I see the untapped potential of Mayaro to play a major role in the food security of the nation, leading in diversification through ecotourism and domestic tourism
Our contribution will be facilitated by and grow with enhanced infrastructure, modern health services and water as a right not a privilege. We will be self reliant and strong, while living the life we choose.
OUR CANDIDATE:
Clarence Rambharath is a business lawyer and corporate governance professional in private practice. He has taken his Caribbean accent globally through lecturing and working with international organisations.
Born in Enid Village, Rio Claro, Rambharath received his early education at the Hindu Primary School and later at Presentation College. He earned a Bachelor of Laws degree at the University of the West Indies ( UWI, Barbados) and Legal Education Certificate at the Sir Hugh Wooding Law School (1995). In 2004 he gained an MBA (Innovation and Entrepreneurship) from the Arthur Lok Jack School of Business.
Rambharath has lectured in Corporate Secretarial Practice at UWI and in Employment Law at Cipriani Labour College. From 1998 -2004 he served as CEO/Legal Counsel at Caroni (1975) Ltd. and as Chairman of the Employers Consultative Association (2005-2007). In 2006 he was appointed Attorney and Assistant Secretary at BP Plc., a position he held until 2008.
In 2008, Rambarath moved briefly to Canada where he worked until 2014 for a number of major banking institutions and firms in the areas of regulatory affairs, policy and corporate commercial law.
A former Board Member of the Sugar Industry Labour Welfare Committee, since 2009, Rambharath has been an Advocate of the Knights of Columbus – the world's foremost Catholic fraternal benefit society offering assistance to the sick, disabled and needy. He has also served as a member of the National Insurance Appeals Tribunal. His keen interest in sport led him to serve as a member of the Trinidad and Tobago Cricket Board and as a former legal Advisor to the West Indies Players' Association.
There are many who testify publicly to Clarence Rambharath's strategic insight, resourcefulness, engaging personality and leadership skills. He brings a wide breadth of professional experience and public service to his candidacy for the constituency of Mayaro.
ELECT CLARENCE RAMBHARAT
I place at the service of Mayaro some 23 years of relevant experience in the private and public sector, a well established national profile as a respected newspaper columnist and as lawyer versed in the human applications of constitutional, international and commercial law, occupatoccupational health and safety. These attributes can give an informed and eloquent voice to the concerns of Mayaro at the national level and added strength to forces committed to the betterment of Mayaro.
Most importantly, however, I want to serve the PNM, the constituency of Mayaro and our country. I believe that a worthy representative must champion the interests of every constituent, every village and community. I pledge to lead all of Mayaro into discussions that prioritise our needs, as we see them, followed by informed selection of the steps we must take to achieve our goals.
I believe that Mayaro will prosper under a visionary PNM administration; as an independent thinker who takes pride in getting things done, I hope to be the face of this administration working with you and representing you for a better future.