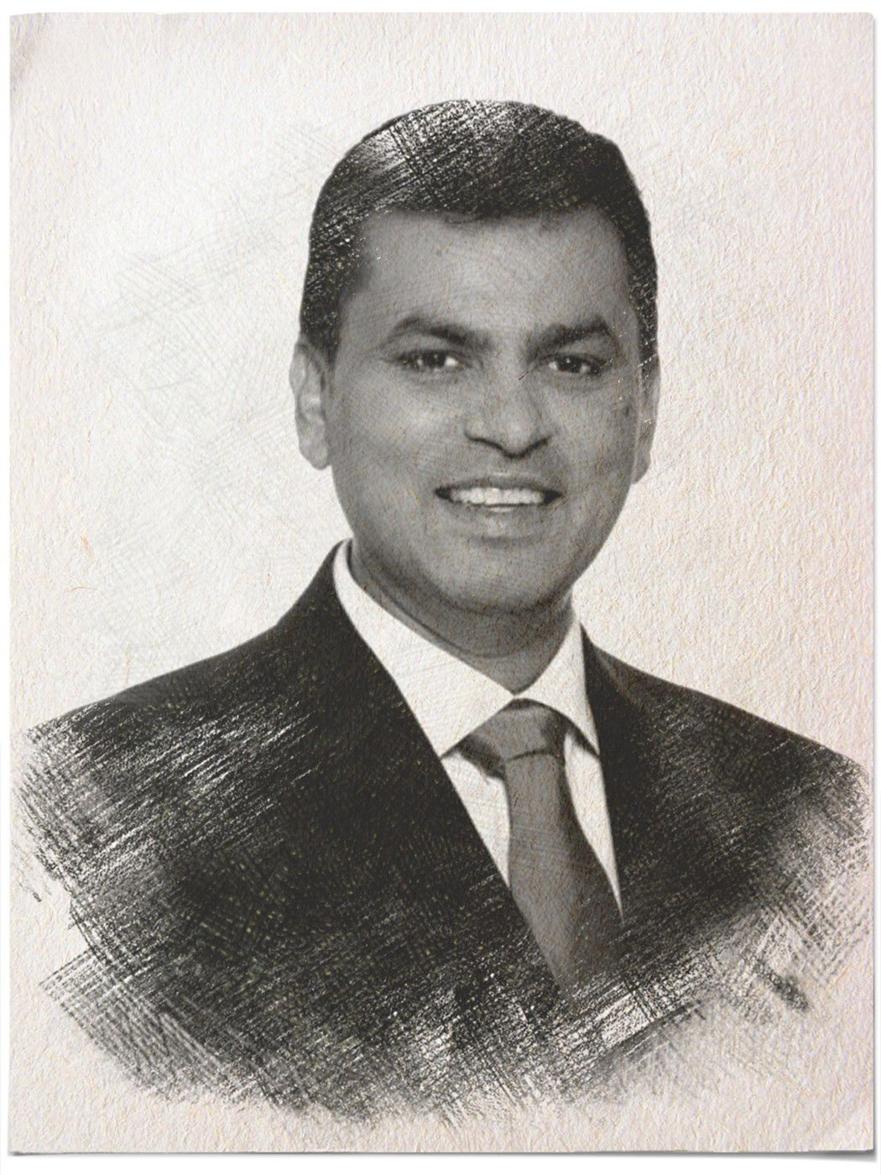 VISION: The great passion in my life is to make a difference in people's lives. My vision is to do just that through public service as I enter the world of active politics.
I am of the people and for the people.
I am honoured and humbled to be chosen as the candidate for this constituency and I am truly excited to be in a position to bring transformation and real change to the various communities.
My plans for the constituency include the following:
Setting up of a food processing plant
Focus on creating employment for the youths
Establishment of a tourism destination at Godineau River
Setting up programmes to support teenagers in school
Ensuring a safe and secure public transport system, especially for residents off the main roadway.
OUR CANDIDATE
Born in 1972, Clifford Rambharose was endowed with the qualities to be an exceptional servant of the people. His early years prepared him for public service because of the strong influence of his father, Shyam Rambharose who was a dedicated community worker.
Clifford has a natural gift and talent for making people feel at ease when he interacts with them. He is a hard worker and an outstanding problem-solver, making everything he does seem effortless.
While the family hails from Gandhi Village in Debe, his father sent him to the prestigious Grant Memorial Presbyterian School in San Fernando to begin an early exposure to life beyond the village. He moved on to Pleasantville Junior Secondary School and then the Open Bible High School where he met Elizabeth, later to become his wife.
After a short stint in the Ministry of Agriculture, Clifford's creative skills was seeking to be released. The point of change came when he joined a printery where he became a graphic artist and screen printer. He eventually ventured out to open his own company, now serving as Managing Director of Caribbean Screen Print. His creativity has also led him to play music as a hobby which he has transformed into a full-fledged business.
Clifford is the consummate community worker. He shares his skills by teaching a class in graphic arts and screen printing as part of the Community Development Programme in Debe. He has served as a member and leader of several organisations in his community. These include the Gandhi Village Community Council, the Gandhi United Sports Club, the Arjuna Draupadi Mandir and the Mahatma Gandhi Charitable Organisation.
ELECT CLIFFORD RAMBHAROSE
I am convinced that I can make a real difference in people's lives. While I believe that I have done so with a plethora of community activities, I am willing to take it to another level into the world of politics.
I am not any newcomer to political service as I have served as a field officer in the constituency. My first real baptism came in the 2013 Local Government Elections as a candidate for Lo Fortune electoral district.
Under a stable and visionary People's National Movement, I am prepared to make the same magic for the constituency of Oropouche East. I am intent on taking the fight for the betterment of the community to the highest office to deliver a higher standard of living to every single person in Oropouche East.
Join me as we embark on a mission to save Trinidad and Tobago and put our beloved country on the right pathway.