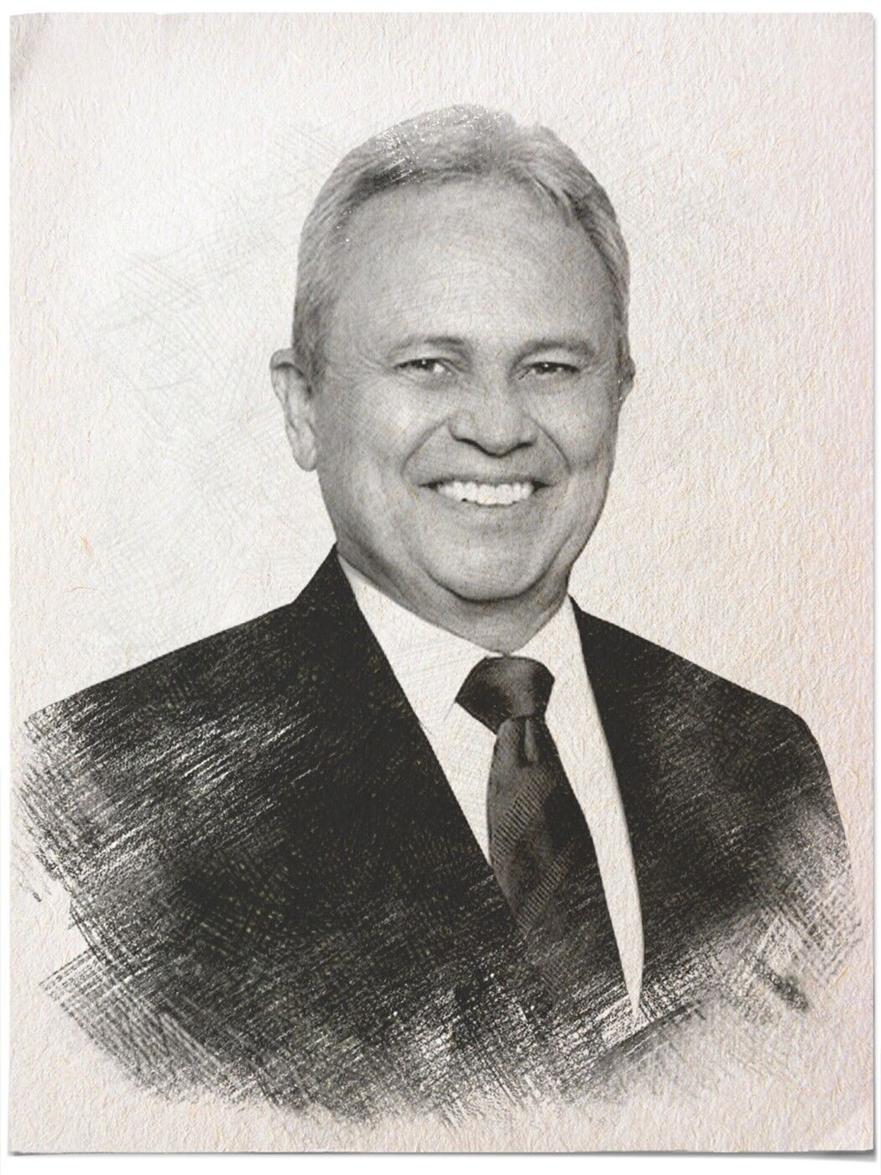 VISION: My vision is for a Trinidad and Tobago in which civil rights are fully enshrined and observed so that every individual can participate freely in the civil and political life of this country without recrimination or fear of discrimination. Such rights will be protected against infringement by other individuals, state or civil institutions.
The history of the PNM describes the enhancement of human rights in this country and my vision is to pursue the building of a truly equitable society by ensuring that our policies promote economic empowerment of those who are marginalised. I see all citizens encouraged to participate in and contribute to economic growth so that they can earn a fair share of the benefits of growth.
OUR CANDIDATE
In a political career that spans some 24 years, Colm Peter Imbert is one of the longest serving and most experienced Trinidad and Tobago parliamentarians to date. A registered Civil Engineer by profession, he also holds a Masters Degree in Maritime Civil Engineering from the University Of Manchester, England. He also attained a Master of Laws Degree in Construction Law and Arbitration. Professionally, Mr. Imbert is a member of two major international bodies, the Chartered Institute of Arbitrators and the Society of Construction Law.
During his career in private enterprise, he has worked as a property developer and project manager on a number of substantial building projects in Trinidad and Tobago and in the Caribbean where he also consulted on a number of projects. Imbert has lectured in Construction Management at the St. Augustine Campus of the University of the West Indies and provided consultancy support through the Food and Agriculture Organization of the United Nations (FAO) on Sea Defences for the Government of Guyana.
In 1991 Imbert entered public life as a Member of Parliament for the Constituency of Diego Martin East. He was appointed a Cabinet Minister with responsibility for the Ministry of Works and Transport and Local Government. He held this position until 1995 when, having once again won the election for his constituency, the PNM moved into opposition and he became a member of the team that would pave the way for the return of the PNM. He contested general elections in 2000 and 2001, winning his seat on both occasions and served as Minister of Health until 2002 when once again, a general election was called.
Imbert's record of winning would continue in 2002 when he was re-elected the Member of Parliament for the constituency of Diego Martin East. He was re-appointed Minister of Health and served in that position until 2003, when he was appointed Minister of Science, Technology and Tertiary Education. In 2005, he became Minister of Works and Transport.
In 2007, the Diego Martin East constituency would be renamed Diego Martin North/East due to boundary changes, and in the general election of that year, Imbert went on to win his seat for the sixth time. He was re-appointed Minister of Works and Transport and served as Leader of Government Business in the House of Representatives until the May 2010 general election.
In the 2010 general election Imbert, who by that time had never lost an election, won his seat for the seventh time. However, the PNM went into opposition and he became a member of the Parliamentary Opposition for the second time in his political career.
As a representative, Imbert has contributed most to the enhancement of road and drainage infrastructure. He has been instrumental in the enhancement of and building of new educational facilities, the development of housing for the lower and middle income groups. He stands with his constituents as a vocal and highly effective advocate on all matters affecting their security and welfare.
ELECT COLM IMBERT
Service to the constituency of Diego Martin North/East has been my passion for 24 years. During this period we have experienced and worked together for its transformation into a vibrant community where the quality of life has improved significantly.
Elected, I promise to represent you with no less fervour and integrity. I will partner with you and give even more attention to alleviating the remaining pockets of poverty so that all may live in dignity and economic security.