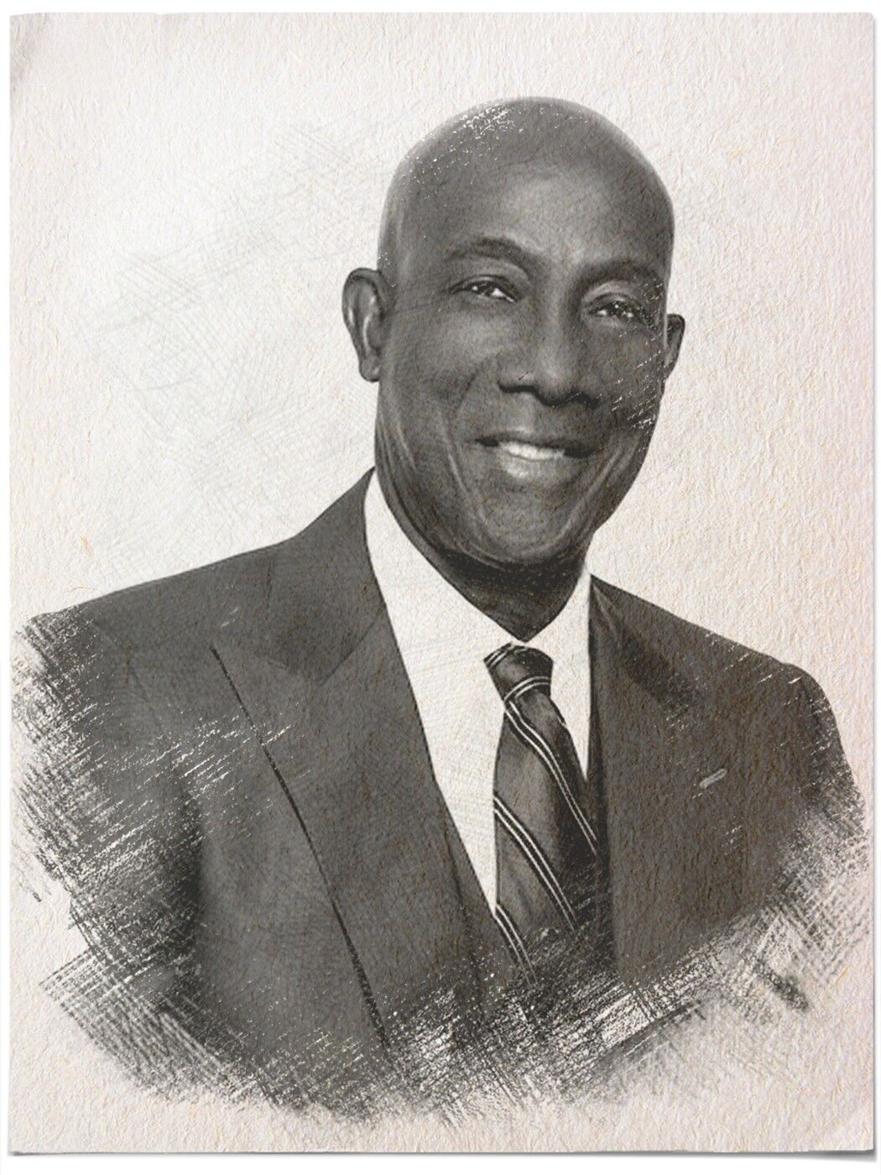 I have a vision that Trinidad and Tobago, with good management, can be a much better place. I see a society that can set aside differences to agree on the common values and goals that make us stronger, more secure and prosperous. With hard work, fairness and dedication to family, community and country, we will resume the building of a model society and a respect for Trinidad and Tobago as a member of the international community . We will do so together embracing principles I share with every right thinking citizen:
Morality in Public Affairs and its attendant attributes: Transparency, Accountability and Zero Tolerance for Corruption - is a founding principle of the People's National Movement.
Personal Responsibility which recognises at the same time that we each are Our Brother's Keeper, Our Environment's Protector. We champion the principle of Equity and the right of everyone to access relevant opportunity.
Productivity remains a destination in our travail to build a frugal and self sufficient society.
Subsidiarity - the devolution of decision-making to the lowest level practicable is how we will empower local government to deliver service to all constituents. All of our policy ideas are and will be aligned to these principles.
THE CANDIDATE
Without a doubt Dr. Keith Christopher Rowley is the most accomplished candidate of the 2015 general elections in Trinidad and Tobago. With 28 years of public representation and political service to country, he has the distinction of being the only PNM candidate to have contested a seat in a general election in both Tobago and Trinidad.
A graduate of the University of the West Indies (Mona), Dr. Rowley holds a Doctorate in Geology, specialising in Geochemistry.
Dr. Rowley first served in Parliament as an Opposition Senator from 1987-1990. In 1991 he was elected to serve the constituency of Diego Martin West and satisfied constituents have re-elected in every election since :1995, 2000, 2001, 2002, 2007 and 2010. He has served him in the Cabinet of the Government of Trinidad and Tobago, holding various portfolios of Minister of Agriculture, Lands and Marine Resources, Minister of Planning and Development, Minister of Housing and Minister of Trade and Industry.
Dr. Rowley has served on several Parliamentary committees. In 2004 he chaired the Joint Select Committee of Parliament which examined and made recommendations for the live broadcasting of Parliamentary debates. He also served as Trinidad and Tobago's representative Governor of the Inter-American Development Bank (IDB) and Governor of the Caribbean Development Bank (CDB).
The PNM's fourth political leader in 57 years Dr. Rowley In 2010 was elected Political Leader and subsequently, Leader of The Opposition. As Political Leader he advocated implementation of the 'one man, one vote system' that has strengthened democracy within the PNM.
Born in Mason Hall, Tobago, Dr. Rowley is married to attorney -at- law Sharon Rowley, and is a father of three.
ELECT DR. ROWLEY
The better part of my adult life has been in service dedicated to Trinidad and Tobago. After 34 years of immersion in the political life of our country, I have the leadership experience that the job requires and a track record of success as a Member of Parliament and of the Cabinet of the Government. My success as the Representative of the Diego Martin West Constituency over the years comes from my commitment to listening to and appreciating the needs of my constituents and from being a vocal and fearless champion of the common good.
Your vote is the first step to a collaboration with me and the PNM to:
Renew the fight against crime which remains the number one priority.
Work towards a stable economy with an efficient revenue authority
The implementation of a mass transportation plan
A re-dedication to the creation of an education system fit for the person as well as national purpose
With your vote, your support, I aspire first to continue to represent the interests of my constituents and then to lead a new Government of Trinidad and Tobago in a return to morality in public affairs, to good governance and servant leadership.