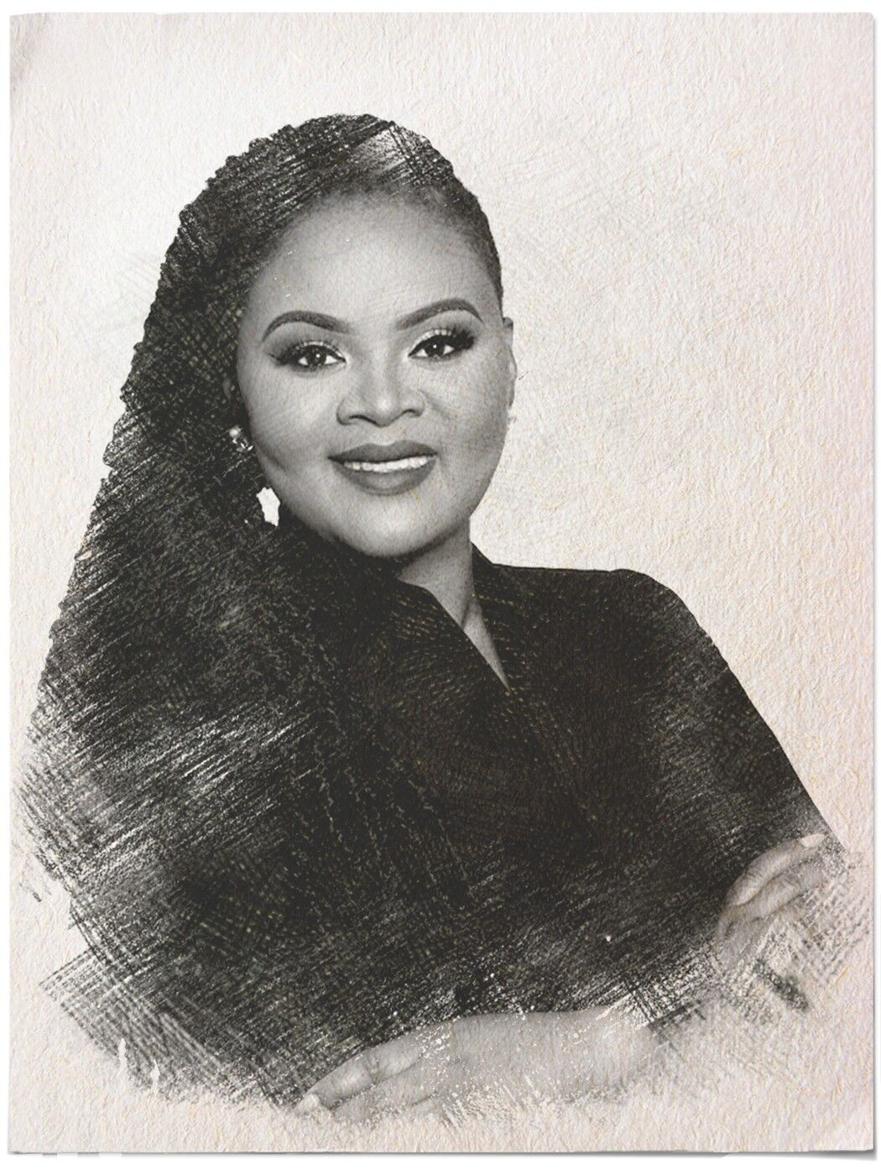 VISION: Shamfa Ashaki Cudjoe is the candidate for Tobago West representing the People's National Movement in the 2015 general elections on September 7. In 2010, at age 28 she became the youngest Tobagonian to be appointed a Senator of the 10th Parliament of the Republic of Trinidad and Tobago.
Her experience as an Opposition Senator, carrying the flag for Tobago and for the PNM to ensure the consideration and passage of just legislation for the good governance of all of Trinidad and Tobago has given her a bird's eye perspective. Her vision is to continue working with the PNM team to engender peace, restore order, and rebuild our country. Critical to the realization of this vision is the advancement of a Tobago Agenda which will see internal self government for Tobago and the engagement of young people as active participants in a new dispensation.
"I will pursue aggressively and support policies and programmes that would improve the quality of life and enhance opportunities for women in my constituency, my island and my country".
THE CANDIDATE
The strong Tobago passion which Shamfa Ashaki Cudjoe exudes comes from deep family roots which were nurtured in the villages of Bethel and Mason Hall. Her mother Wilma Warner-Cudjoe hails from Mason Hall while her father, the late Jeffrey Cudjoe, is from Bethel. Born in 1982, she is the fourth of eight children. Several teachers are proud to have helped to shape this strong personality: Mrs. Frank and the Bethel Pre School, the Mason Hall and Montgomery Government Primary Schools, the Scarborough Methodist Primary School, the Scarborough Junior Secondary School and Signal Hill Senior Comprehensive School.
• Bachelors degree in International Affairs, Bethune-Cookman College in Florida, USA
• Master of Science degree, with distinction, International Trade Policy - University of the West Indies, Cave Hill Campus
• World Bank Institute - Completed courses in Economic Development; Export Diversification; International Food and Agriculture Trade
PAST ACHIEVEMENTS
• Trade Analyst - Division of Planning and Development
• International trade consultant - Organisation of American States and the Inter-American Development Bank in Washington D.C.
• Represented Tobago at various consultations and negotiations on regional integration and international trade matters.
Ms. Cudjoe is currently the Assistant Director of the Youth Energised for Success (YES) Programme, a Tobago House of Assembly initiative within the Division of Finance and Enterprise - established to promote the development of Tobago's young professionals.
Her commitment to improving the local economy of Tobago is demonstrated by her involvement in policy development and public sector programmes.
Shamfa remains an ardent advocate for youth representation and participation in the democratic process having served in recognised organisations focussing on youth. She was barely 17 when she attended the Young people's Millennium Congress in Hawaii, 1999 securing her place at the Caribbean delegation to this very first World Youth Congress by winning an essay competition.
ELECT SHAMFA ASHAKI CUDJOE
For the past five years, Tobago representation at the national level - the lower House of Parliament - has been a source of embarrassment of one kind or another for the good people of Tobago. In the face of virtual abandonment by elected representatives, Shamfa Cudjoe has championed the cause of Tobago in the Upper House. She is on record calling for greater emphasis on Tobago issues and representation in both Houses of Parliament, a guarantee that Tobago is represented in both Houses of Parliament .and has recommended a special heading on the Order Paper of the Senate to deal solely with Tobago Matters.
Her fiery contributions to debates, her passion, biting wit and eloquence have made more seasoned politicians sit up and listen as she single-handedly took the battle to the outgoing administration.
Tobago needs strong, energetic and suitably qualified people in the national government. Shamfa Ashaki Cudjoe is capable, tried and proven. But most of all, she has a Tobago heart and all of Tobago at heart.