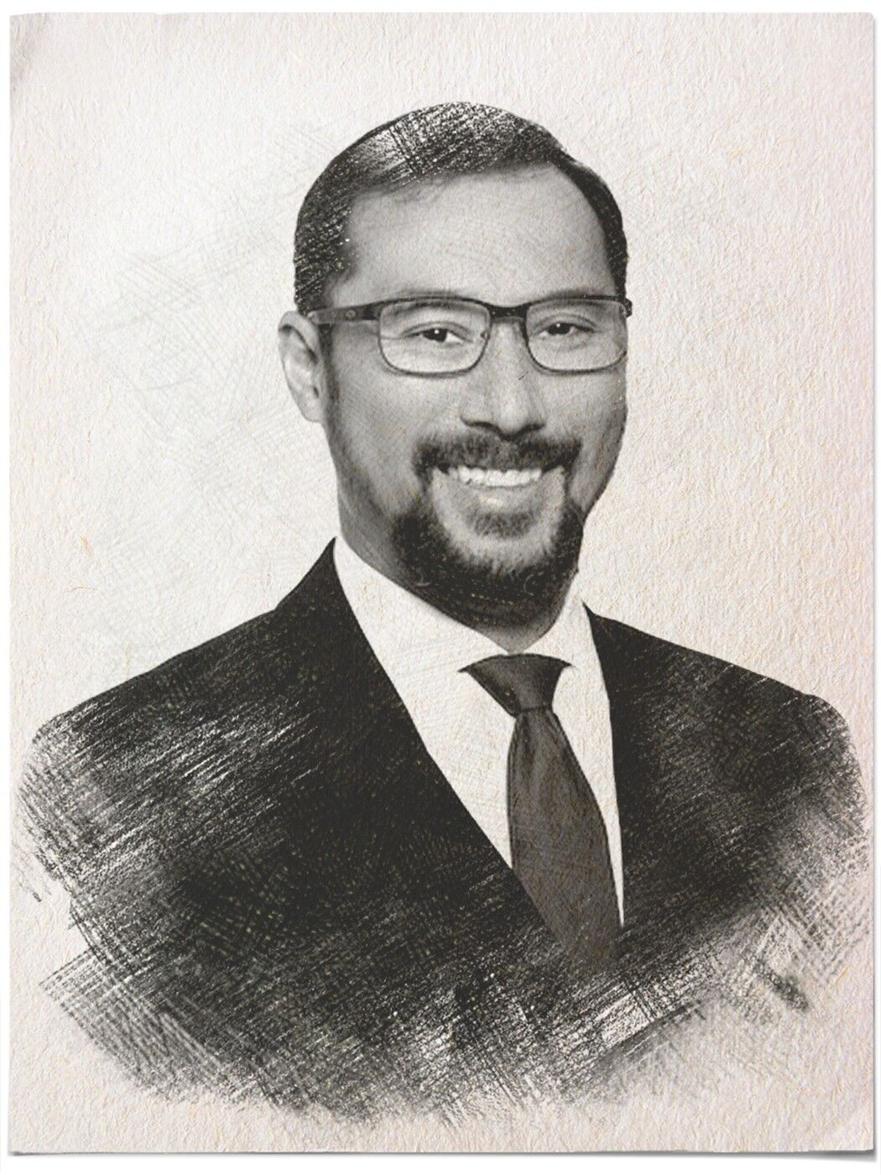 VISION: My vision is for a society in which all are equal in the eyes of the law. I believe that regardless of age, gender, ethnicity, religion or ability, all are entitled to equal protection under the law and to feel the weight of its rulings with equal force. I share this vision with the PNM because it is the underpinning of a just society where recognition of the individual's rights is paramount.
Equality under the law creates the basis of social progress for all and the opportunity for each individual to achieve according to his abilities however different. My vision is for a country where education, healthcare, housing, security and public services are accessed on an equal footing.
THE CANDIDATE
Stuart R. Young is an Attorney at Law practising in the areas of Commercial Litigation (including complex commercial and construction issues), Industrial Relations/ Labour law, Public and Constitutional Law, and Alternative Dispute Resolution among many other specialty areas. He operates as a Trial Advocate in civil law matters and has acted as Junior Counsel at the levels of the Privy Council, Court of Appeal, High Court, Arbitrations, Industrial Court, Commissions of Enquiry and in Criminal matters at the Magistrate's Court level.
Mr. Young studied law at the University of Nottingham where he obtained the Bachelor of Laws with Honours in 1996 and in July 1997 was called to the Bar of England and Wales. He earned the Legal Education Certificate from the Sir Hugh Wooding Law School in 1998 and was admitted to practice as an Attorney at Law in Trinidad and Tobago. He is also called to the Bar in Dominica and Antigua and Barbuda.
Mr. Stuart Young first served as a temporary Opposition Senator in the Senate of the Republic of Trinidad and Tobago during the 4th Session of the 10th Republican Parliament IN 2014.
He was a member of the American Chamber of Commerce legislative committee and served as a Council Member of the Law Association of Trinidad and Tobago. He is the Chairman of Synergy Entertainment Network Limited and W.I. Sports Limited. He also serves as a Member of the Board of Directors of FUNDAID – a micro financing institution dedicated to assisting the less fortunate.
ELECT STUART YOUNG
I believe that the people of Trinidad and Tobago deserve more from politicians and elected, I will make it my personal goal to treat all of my constituents with the same level of respect, care and attention to their needs.
Despite the fact that Port of Spain North/St Ann's West is a diverse community with varying needs, we all agree that crime and its impact on the security of our homes and businesses is of major concern. I hope to bring my considerable expertise to bear on helping the Parliament to create a modern legal framework to support the work of a modernised police service which will ultimately benefit my constituency and all others troubled by crime.
As a professional, 50% of my practice has been to provide service free of charge to persons in need of representation on matters critical to the assurance of justice and which set a precedence for how the society is operated. I believe strongly that persons with talent should use it for the betterment of society and to help the less fortunate.
I am ready to make a difference, by serving the people in a different forum—in the political arena.