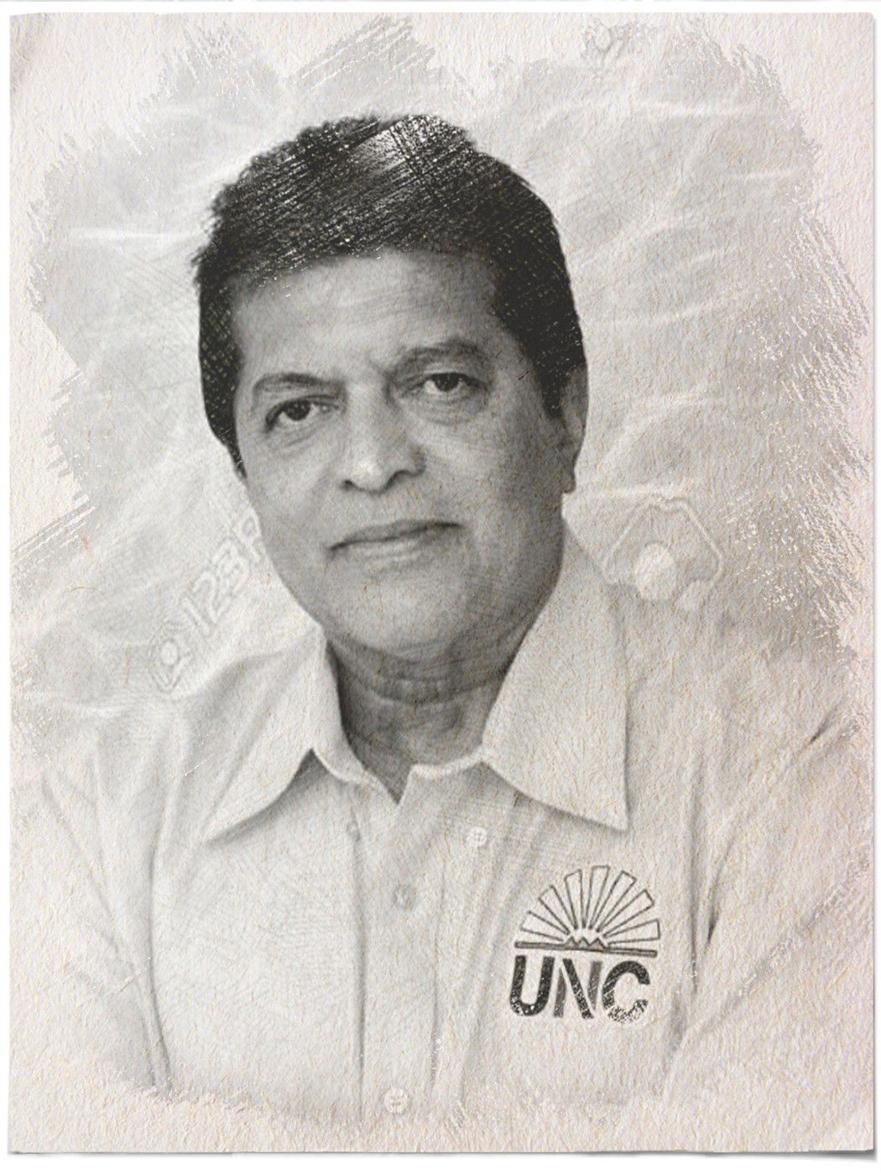 Dr Bodoe, a medical doctor for thirty-four (34) years, was born and raised in Avocat Village, Fyzabad.
He attended Avocat Vedic School, Naparima College San Fernando, University of the West Indies St. Augustine Campus, University of the West Indies Mona Campus and the Royal College of Obstetricians and Gynaecologists United Kingdom.
Dr. Bodoe's quest for serving his community started early in his life by being an active member in his community and held leadership roles in cricket and other sporting activities and organisations.
His first job was in the constituency of Fyzabad as a Chemistry and Math teacher at the Fyzabad Senior Comprehensive Secondary School from 1978-1979.
He then attended University of the West Indies Mona Campus where he qualified as a medical doctor. Dr. Bodoe furthered his profession by specializing in Obstetrics and Gynaecology in the United Kingdom where he also practiced for four years.
However, it was always his desire to serve in his country of birth and so he returned to Trinidad and Tobago to practice as a doctor at the San Fernando General Hospital for twenty (20) years. He then went on to have a full time private practice as he explored other opportunities to serve his country by participating in several free medical clinics, rotary clubs etc. throughout Trinidad and Tobago.
Chairman SWRHA
Dr Bodoe was chairman of the South West Regional Health Authority (SWRHA) from October 2010 – August 2015 and he did a magnificent job representing the PP Government led by the esteemed and honourable Kamla Persad-Bissessar by improving health care to the people of the South Western Peninsula.
Among many of his achievements apart from the overall astute chairmanship were:
The overseeing of state of the art San Fernando Teaching Hospital and the Couva Children's Hospital.
The opening of new and upgrading existing health centres.
Extended hours at health centres.
For the first time babysitting services for children of nurses on duty at the SFGH.
Direct 24 hour phone line available to patients who were not satisfied with the services they were receiving and significantly reduced the waiting time for beds.
Dr Bodoe's motto was bringing back the care in healthcare.
MP for Fyzabad:
In 2015, Dr. Bodoe was elected as the Member of Parliament for Fyzabad, a constituency he holds close to his heart. He was given the privilege and opportunity to serve the community in which he was born and raised.
Dr Bodoe has worked the constituency consistently for almost five years by not only seeing to the needs of his constituents, but by undertaking initiatives such as:
Flooding, fires, mediating, having workshops to enhance and improve the lives of the constituents, raising their issues and concerns in Parliament but also having a strong presence of sporting and cultural needs. However, with the recent pandemic Dr Bodoe delivered over 1000 hampers to families who were affected by COVID 19.
As the shadow for Minister of Health, Dr Bodoe has contributed in various ways by: participating in debates, piloting motions, filing numerous questions and sits as the Vice Chairman of the Public Accounts and Appropriation Committee. (PAAC).
A strong supporter of young people, Dr Bodoe has increasingly fought for his young constituents throughout his tenure as MP.
In addition to the above, Dr Bodoe remained committed to our great party the United National Congress and to our political leader the Honourable Kamla Persad-Bissessar.
He has been actively mobilising his constituents for party activities, signing up new members to the party and forming party groups throughout the constituency. Dr Bodoe was the lead coordinator for Siparia Regional Corporation in the 2019 Local Government Elections where the party not only retained the Corporation but took an additional electoral district which was held by the PNM.