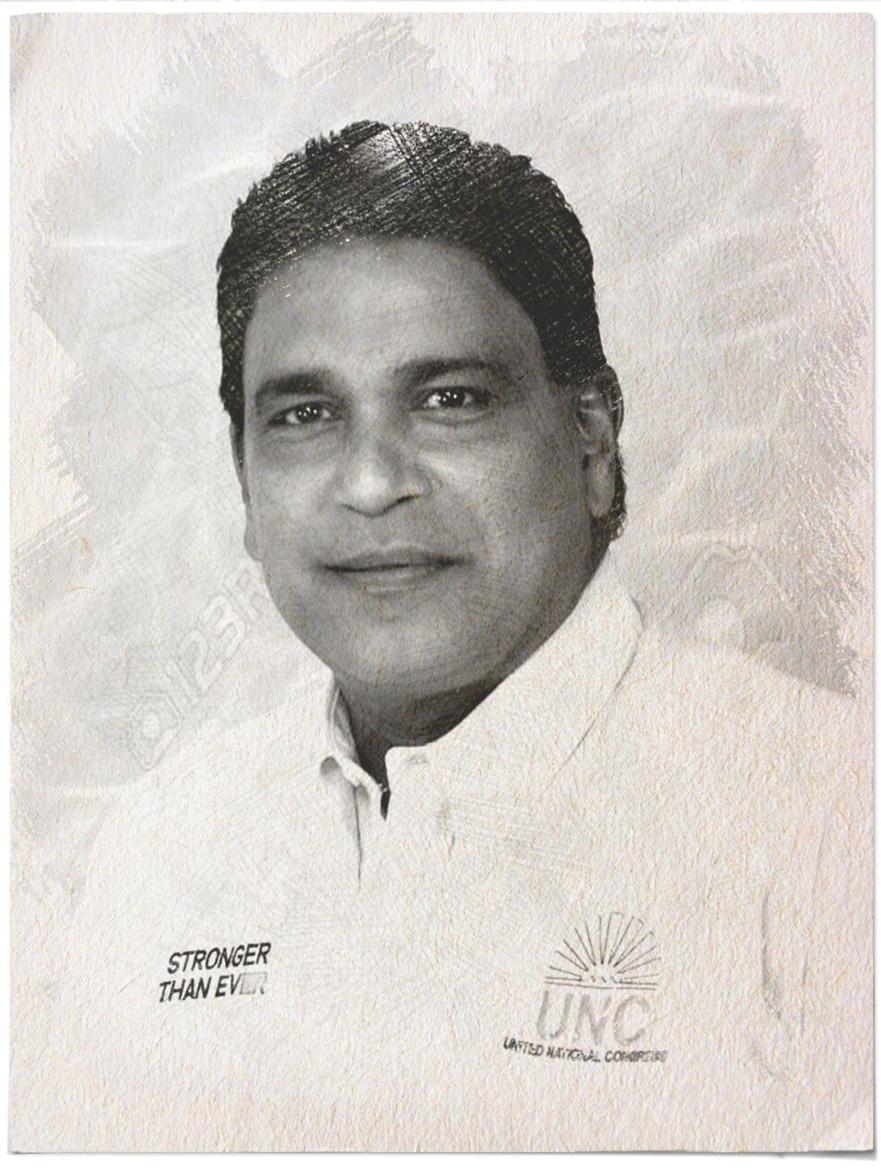 A name everyone is familiar with in Trinidad and Tobago having been a Member of Parliament since his younger days. Entering the Parliament in 2001 as a Government Senator, Dr Moonilal then went on to hold several Ministerial portfolios before being elected as the Member for Oropouche East in 2002.
In 2010, Dr Moonilal went on to be the Minister of Housing and the Environment and Leader of Government Business in the Parliament.
Aside from the longstanding and distinguished political career, Dr Moonilal has also been a very accomplished academic. After graduating with a bachelor's in government from the University of the West Indies in 1985, Dr Moonilal went on to the Hague in the Netherlands where he earned his master's as well as his Doctorate in Development Studies.
Not stopping there, in 2007, Dr Moonilal went to study Law where he graduated in 2010. Now, Dr Moonilal is a qualified practicing attorney in addition to the multitude of his other academic achievements.
Dr. Moonilal was a part-time tutor in Politics at UWI (1988-91, 1993-94, 1996), worked as Head of the Department of Education, Research and Training, All Trinidad Sugar and General Workers Trade Union (1989-91, 1993-95) and was a Teaching and Research Assistant (TRA) Institute of Social Studies, The Hague (1995, 1997-98).
He was also Advisor to ATS/GWTU (1999), served as Industrial Relations Consultant/Advisor to the North West Regional Health Authority (NWRHA), Port-of-Spain (1999-2000), lectured part-time at UWI, St. Augustine (1999-2000) and was Lecturer, Institute of Social Studies; Holland (May-June 2000). In 1999, he was Director, Policy Monitoring Unit, Office of the Prime Minister.
Dr. Moonilal also lectured in the areas of Industrial Relations and Human Resource Management (HRM) at the UWI, St. Augustine and worked as an Industrial Relations consultant in Trinidad and Tobago and the wider Caribbean.
A servant of the people, Dr Moonilal has been a force to be reckoned with both politically and in the Parliament where he continues to represent the people of Oropouche East today.