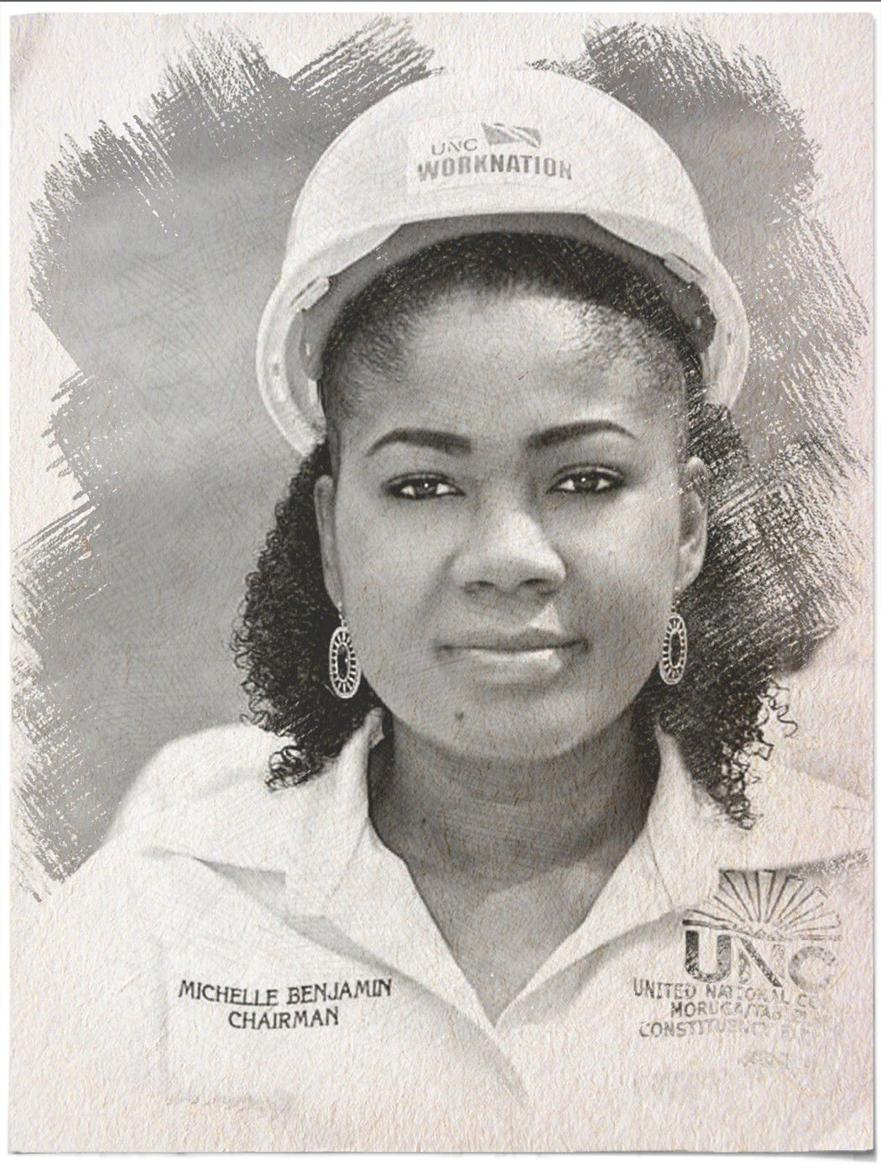 Michelle Benjamin is the current local government representative for Hindustan / St. Mary's, serving her second term as Councillor.
She was raised and educated in this community, having attended the Cowen Hamilton Secondary and Southern Community College. She went on to obtain a Diploma in Computer Studies from the School of Accounting and Management, and a Bachelor of Science Degree in Environmental and Natural Resource Management and Biology from the University of the West Indies.
She is family-oriented and an active member of the Baptist Community. Michelle is affiliated with a number of non-government organizations and youth groups.
She has been involved with the UNC for a number of years and has served as Chairwoman of the Moruga/Tableland Constituency Executive since 2017.
After graduating from University, she immediately started working to improve the lives of others, supporting residents through difficult periods and contributing to local events.
As a Councillor, she is passionate about providing a better future for her local community. Michelle has added value to the quality of life of the burgesses and improved her community.
Vibrant, educated and motivated, Michelle plans to work to implement positive changes that will rejuvenate the lives of the people in her community. Ms. Benjamin intends to represent every segment of the electoral district with accountability, integrity, fairness and without fear or favour.
Performance is key to her and she intends to make strides in the journey of the development of her beloved hometown.