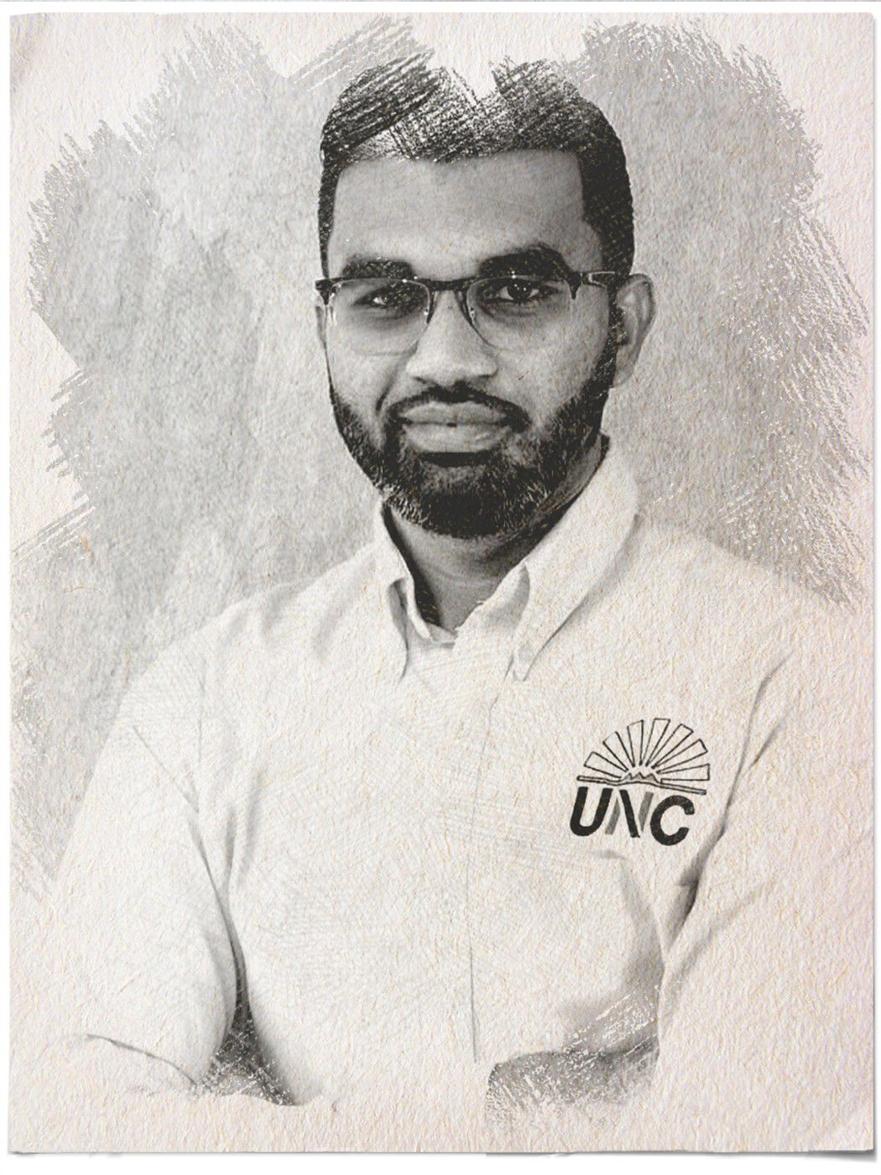 Saddam Hosein is the perfect example of young people dedicating their lives selflessly to better the lives of others and their country.
Saddam has served our nation diligently and courageously in the past three years as an Opposition Senator where he has fought for the rights, liberties and equitable development of our citizens.
As a young person Saddam has shown that not only are young people equal partners in National Development but can champion true change, demonstrated by his track record as a Member of the Senate's Joint Select Committee's on National Security as well as the committee on Human Rights, Equality and Diversity.
After being appointed as one of the youngest ever senators in 2017, Saddam launched onto the job of true people centered representation as besides speaking on over 50 Bills and 11 motions in our Parliament, he engaged in offering his legal services pro bono to many in need of help as well as many other humanitarian projects.
His work includes the provision of hundreds of hampers and masks during this pandemic period, bolstered by the numerous back-to-school drives which he has done to assist hundreds of children with the necessary items to return to school.
Saddam is now looking to bring his dynamic approach not only to better the lives of the people of Barataria / San Juan but ensure that they can achieve their true potential based on their diverse talents.
From working as State Council in the Office of the DPP to his own law firm as an Advocate Attorney, Saddam has the political will, vision and representative experience needed to continue and enhance the work of stalwart MP Fuad Khan.
Having been called to the bar in 2014, he has experience both in criminal and civil law. While at the UWI Cavehill, Barbados where he read for his Bachelors of Law Degree, Saddam was elected as the President of the Trinidad and Tobago Students' Association, having to advocate the causes of the Trinbagonian students on campus and promoting this country's vibrant culture in Barbados.
Saddam has an affinity and thrust to build better communities, enhance family life as well as release the true potential of the people of Barataria/ San Juan based on his significant work which was undertaken during the Barataria Bye election of 2018.
Saddam stands ready to serve and enhance Barataria/San Juan.