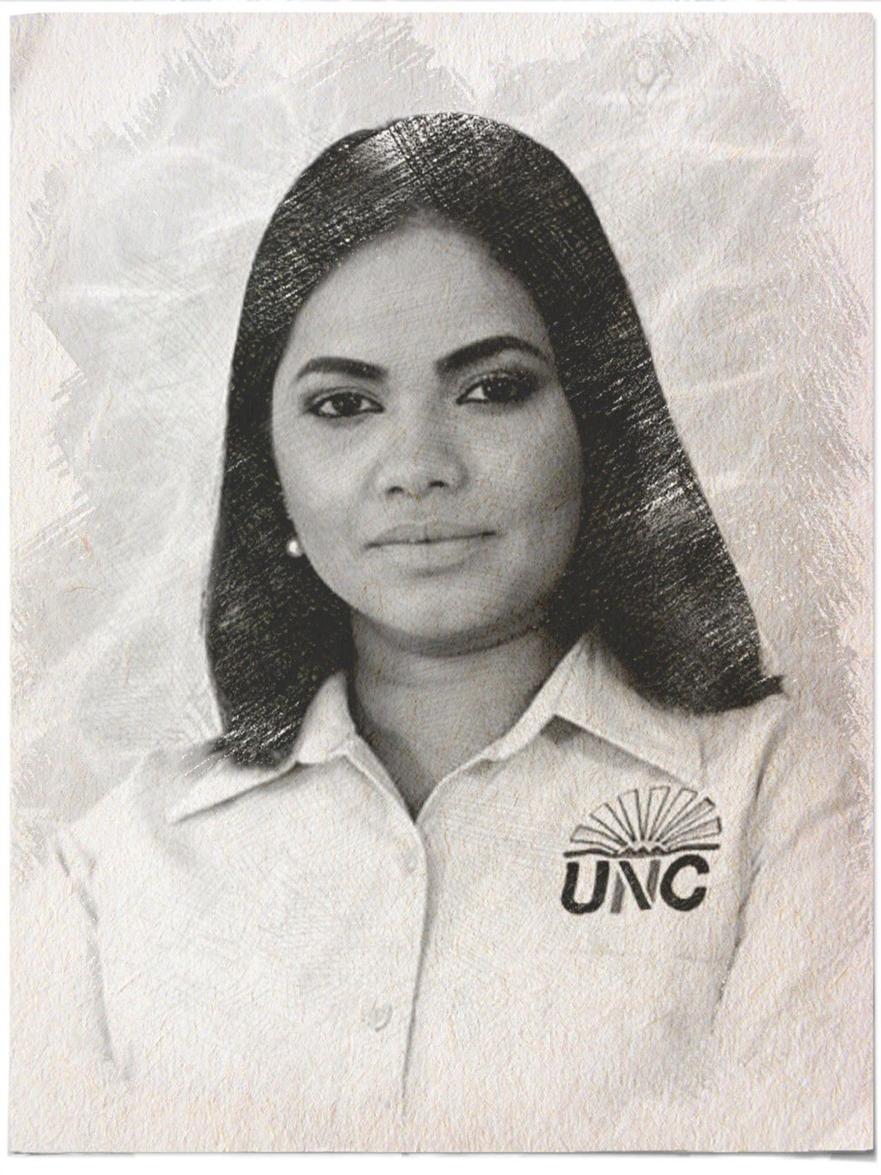 Vandana Mohit is a vibrant, industrious young woman who became the youngest Mayor of Chaguanas following the 2019 Local Government election. Passionate about advancing women's rights, Vandana also serves as Vice-Chair of the UNC's Women's Arm.
Vandana grew up in and currently resides in the village of Cunupia. She attended the Endeavour Hindu School followed by Saraswati Girls' Hindu College where she graduated as the valedictorian and receiver of the Good Citizenship Award. She is a fruit of a community focused family.
At the age of sixteen (16) she entered Tertiary Level Education at the College of Science and Technology and Applied Arts of Trinidad and Tobago (COSTAATT) where she pursued an Associate Degree in Journalism/Public Relations and a Bachelors of Arts Degree in Mass Communication both of which she graduated. One year later, at age twenty-two (22) she made a life-changing decision to enter the field of politics with a successful beginning, being elected as the Local Government Representative/Councillor for the Electoral District of Cunupia.
Passionate about success, education has always been a key factor; at the age of twenty-four (24) she pursued a Masters of Arts Degree in Mass Communication which she recently graduated. In the midst of such she was also elected to serve as a Local Government Representative/ Councillor for a second term. The constant influence of the community has encouraged her in building beneficial programmes and projects such as Happy Hands And Feet (Social Development), Youth Empowerment (Safety and Security) and Sports and Cultural Development (Community involvement).
Despite her main focus on community building and impacting positively on the lives of those in need she remains a family oriented individual.