Prime Minister Dr Keith Rowley has "an aversion to the poor" and is disconnected from the people who are suffering, says United National Congress (UNC) La Horquetta/Talparo candidate Jearlean John.
She yesterday criticised Rowley's comments about the UNC giving fridges and stoves to the people as she explained that these items were donated from good samaritans in T&T who saw the flooding horror that took place on Sunday.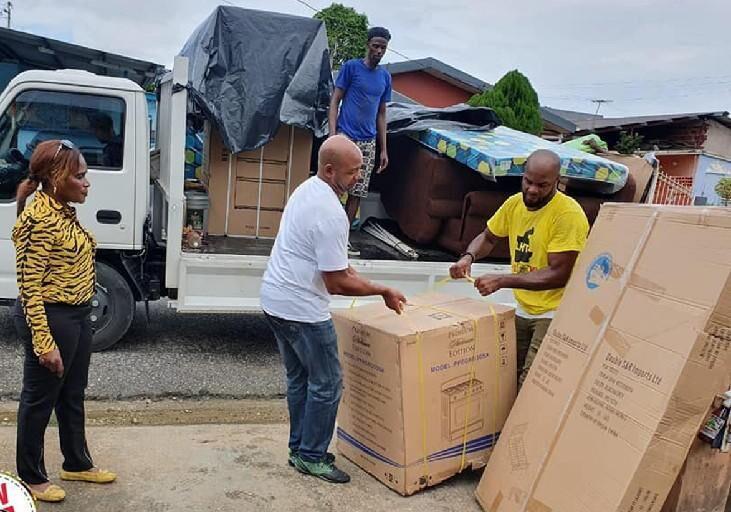 At a virtual meeting in La Brea on Tuesday, Rowley accused the UNC of giving out 'truckloads of fridges, stoves, washing machines and microwaves' to the electorate, thereby "corrupting the election process".
"I was not surprised by Dr Rowley's comments. It appears he has an aversion to the poor and he's certainly out of touch with their suffering," said John.
"The people of La Horquetta would have lived the horror of what happen there on Sunday where we had in some people's houses four and six feet of water. My team had to go in to people's houses and render assistance, removing water with buckets and containers and so on. Everything some people had was damaged and destroyed," she said.
These flood victims she said, did not reach out to current MP Maxie Cuffie or the PNM candidate Foster Cummings who is also "missing in action".
John said they called on her for help and she responded.
"These are the people I meet every day... I am very proud to have come from humble beginnings in Charlotteville with no silver spoons so I understand what it is not to have and to feel powerless and there are many people in Trinidad and Tobago who feel the same way, never mind their station in life," she said.
Empty hands
John said a lot of people are looking at the work the UNC is doing and they respond even without being asked.
"Right away people stepped up and asked, 'What can we do? We are seeing this terrible flood happening in La Horquetta and Las Lomas' and people offered to assist and that happened yesterday (Wednesday). Those were Trinidadians who offered and they were right there as they helped their fellow citizens," she said.
John said there is the view of some people who have more that they should help those who are without.
"There are good people in this country and they lean in when they see moments of tragedy. The Prime Minister can boast and say he has nothing to offer anyone and I'm happy for him and on Monday he offers himself as Prime Minister with empty hands but I can assure him he will be going away empty handed on Monday night," she said.
She said it appears Rowley has no empathy for people, adding that his policies over the past five years have "crushed" the people.
"He has Ministers who had to recuse themselves out of Cabinet for 57 times in one instance and 37 times in another. Why do they do that? Because they are all doing well but the people of La Horquetta/Talparo not doing so well... a lady from Ladybird told me when I see the fridge floating she said well yes, it have to float because it have nothing in it anyway and I have no money to buy anything," said John.