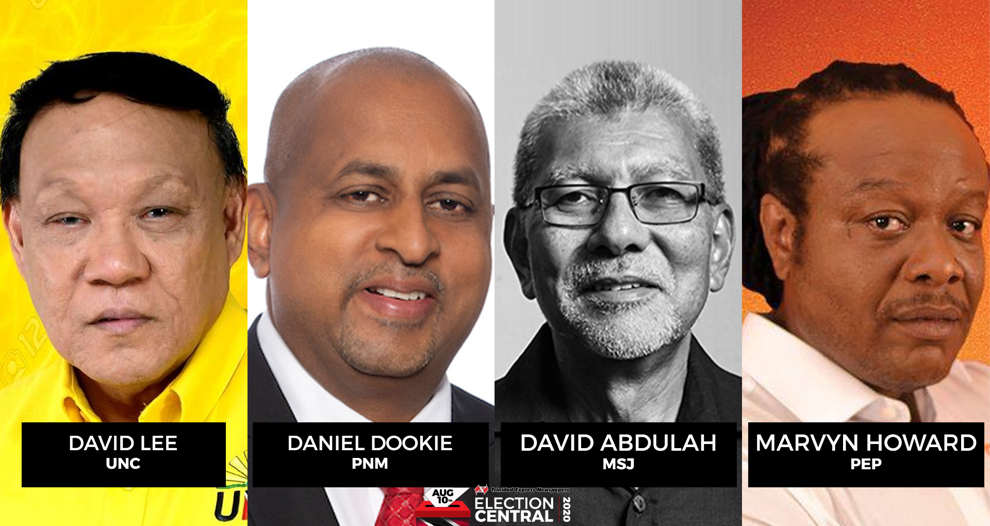 Pointe-a-Pierre, a constituency that has gone from yellow to red to yellow again in the past 25 years appears to be battleground territory in the August 10 general election.
A random poll conducted by the Trinidad Express in the marginal constituency revealed that former Member of Parliament David Lee, who is seeking re-election as the United National Congress (UNC) candidate, may be slipping.
People's National Movement (PNM) candidate and homeboy, Daniel Dookie, appears to be steadily gaining ground, making the race a close one.
Movement for Social Justice (MSJ) political leader David Abdulah is also contesting the Pointe-a-Pierre seat.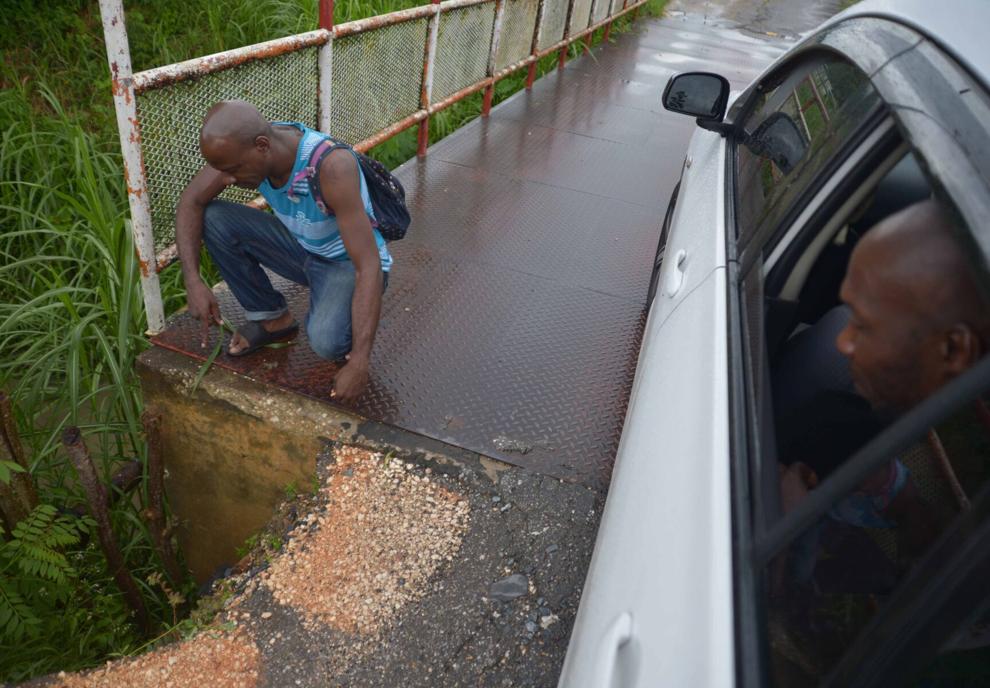 The deciding factor, however, seems to be the mothballed Petrotrin refinery which sits in the heart of the constituency.
The closure of the refinery and displacement of 4,500 employees was discussed by candidates as they filed nomination papers at the Marabella South Secondary School on July 17.
Prime Minister Dr Keith Rowley announced that the Government was ready to seal the deal with Patriotics Energies and Technology Company Ltd, owned by the Oilfield Workers Trade Union (OWTU), on the sale of the Pointe-a-Pierre refinery.
Speaking to the media, Lee questioned the decision to seal the deal at the "99th hour without proper procurement regulations in place". He called for proper accountability and transparency in the sale of the refinery.
Lee said the PNM had "literally decimated" Pointe-a-Pierre with the closure of the refinery.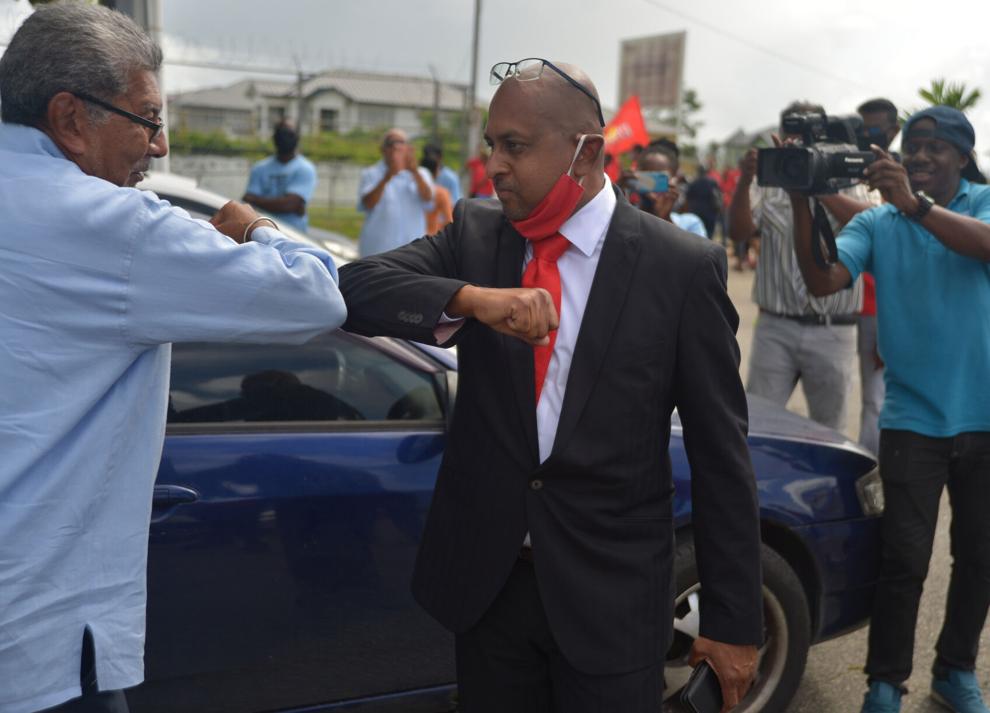 Abdulah said he had called on Rowley to sign the agreement for the sale of the refinery and port facilities to Patriotic Energies. "That call has now become the defining issue in not only the election here in Pointe-a-Pierre but in the country as a whole," he said.
Abdulah said the government had committed the "original sin" by closing the Pointe-a-Pierre refinery.
Dookie, however, said he will not make the closure of the Petrotrin refinery a political issue. He said the move was a "sensitive and emotive" one.
Dookie said, "What is needed is compassion and understanding and the willingness to listen to those who are affected and see how we can represent them as we chart a new Pointe-a-Pierre and build a better Pointe-a-Pierre under my leadership".
The Pointe-a-Pierre constituency spans from Phoenix Park in California to Claxton Bay, Marabella, Tarouba and parts of Vistabella. There is an electorate of 24,955.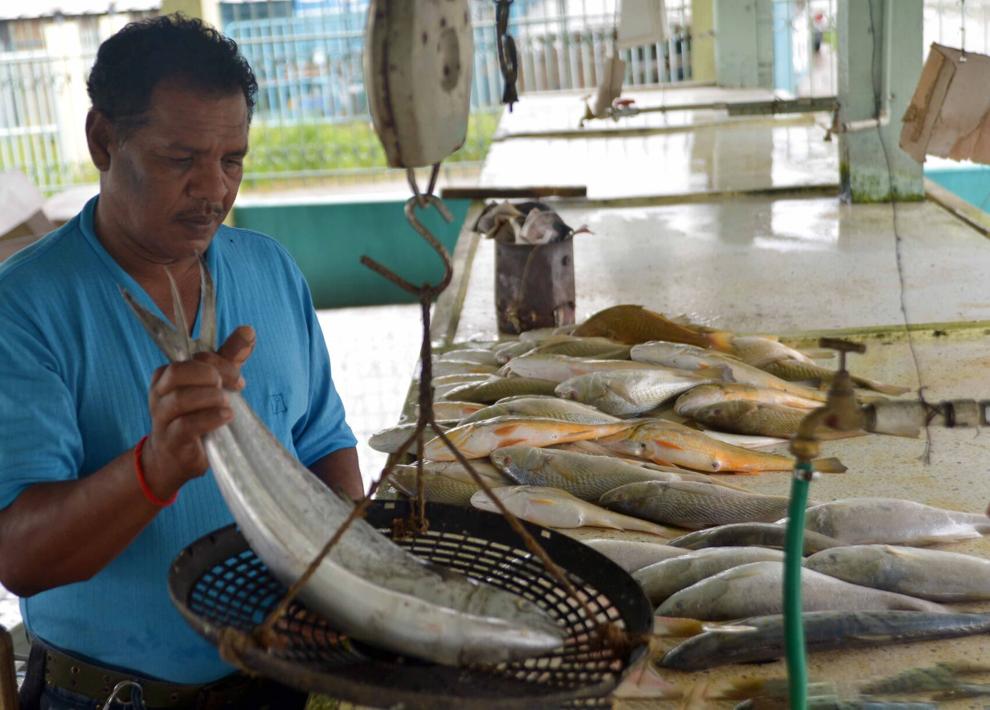 In 2015, the seat was contested by three political parties - UNC, PNM and Independent Labour Party (ILP).
Lee claimed victory with 9,710 votes, while PNM candidate Neil Mohammed secured 8,204 votes. ILP candidate Patrina Bascombe tallied 48 votes.
In his 2020 election campaign statement, Lee said he had offered dynamic and resilient representation to the people of Pointe-a-Pierre for the last five years.
His accomplishments included better roads, community development and a better standard of living for the people of the constituency.
Constituents
Business Allan Gopaul said constituents had not seen the good fortunes of representation in the past decade.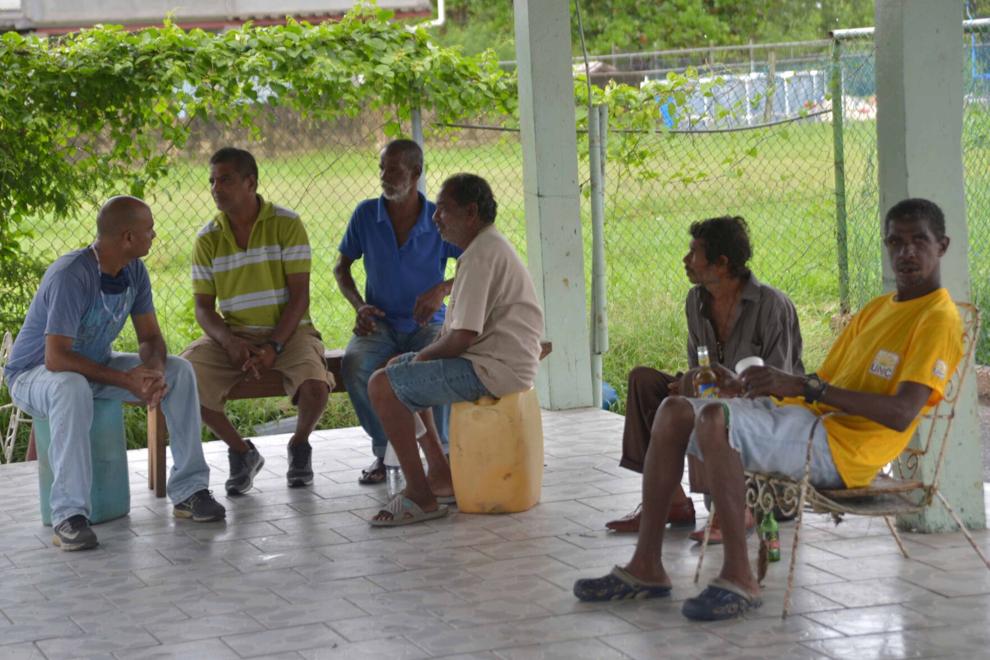 Gopaul said, "I have live my entire life in the constituency of Pointe a Pierre, being a businessman ,community activist. I have stayed away as many persons over the last few years from politics. But taking many things into consideration especially over the last ten years with a UNC MP in government and out of government Pointe a Pierre has not seen good fortunes of representation."
Turning his focus on Lee, Gopaul said the MP simply failed to get the job done.
"His biggest mistake was putting his MP office at an isolated area in Claxton Bay where transport reaching him is very difficult. He is the first MP to move his office from the busy Marabella area where most constituents traverse," he said.
Gopaul said many constituents shared similar views and was now looking forward to a Member of Parliament with a track record of delivery.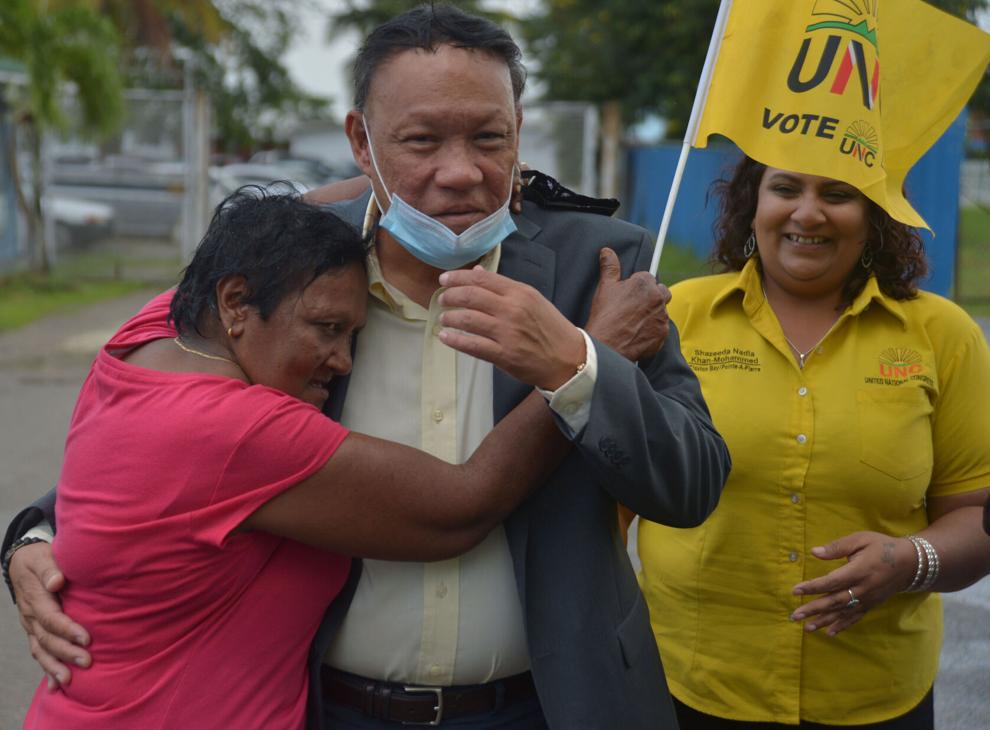 Dookie, he said, had been serving the community selflessly for over 18 years. "Going through the constituency many constituents show disgust and frustration from poor representation and now look forward to someone with a track record of delivery in Daniel Dookie who has been an active community activist over the last 18 years has performed out of office and surely will deliver when elected. Constituents believe Dookie being born and who continues to live in Pointe-a-Pierre believe he is the preferred choice," he said.
An elderly man, wearing a UNC party jersey, told the Express he had lived at St Margaret's Village in Claxton Bay all his life and had no problems with the UNC MP.
The man, who asked not to be named, said he was displeased with the government's handling of Petrotrin's Pointe-a-Pierre refinery.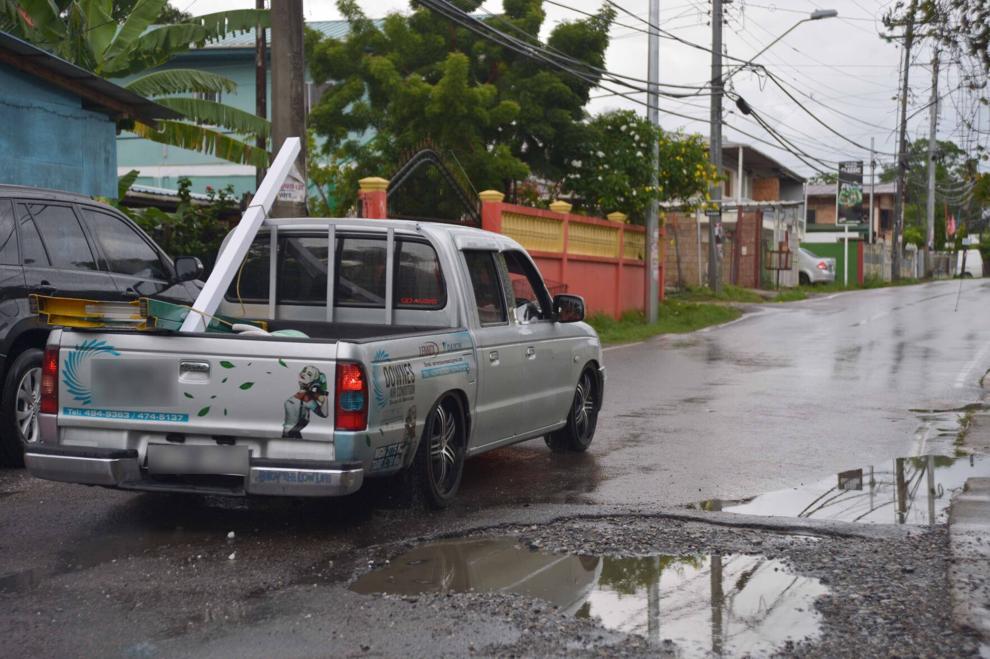 "I have been living here all my life. I am 67-years-old and I have seen the different faces of the oil industry in Trinidad and Tobago. It was not necessary to close down the refinery, we depended on this for our livelihood. I cannot vote for a government who destroyed the lives of so many families," he said.
The pensioner said his family had supported the UNC for decades and believed it was the only political party to "bring back sanity" in the constituency.
Many constituents were undecided, however, and questioned whether the MSJ candidate had was necessary to uplift the constituency.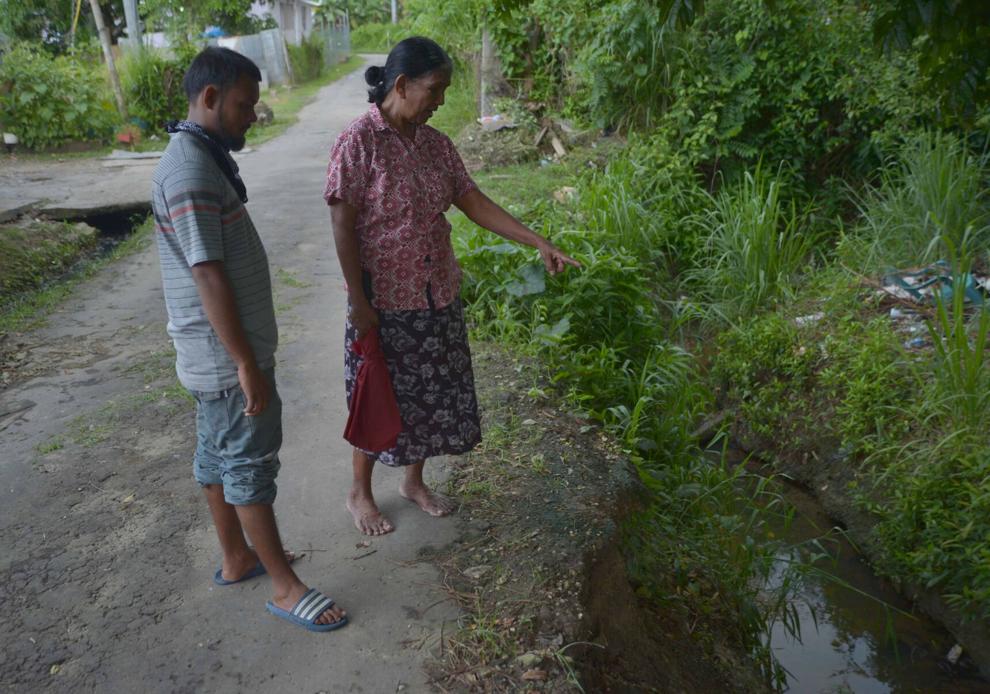 A businessman along Union Road, Marabella, said he listened to each candidate and was yet to make a decision. "That Petrotrin closure was a blow to the community. I am a mechanic and I lost a lot of customers because many of them depended on Petrotrin to survive. If David Abdulah can come and do something to improve our lives then yes, I will vote for him. It is no longer about party, it is about what these people can do for the constituency. I cannot say who I am supporting," he said.
Dookie
Dookie, who served as a government senator, contested the Pointe-a-Pierre seat against UNC candidate Gillian Lucky in the 2002 general election. He was defeated.
He was unanimously nominated by the 17 party groups and youth league and screened by the party's screening committee headed by the political leader. Dookie was the first candidate to be announced by the PNM last year.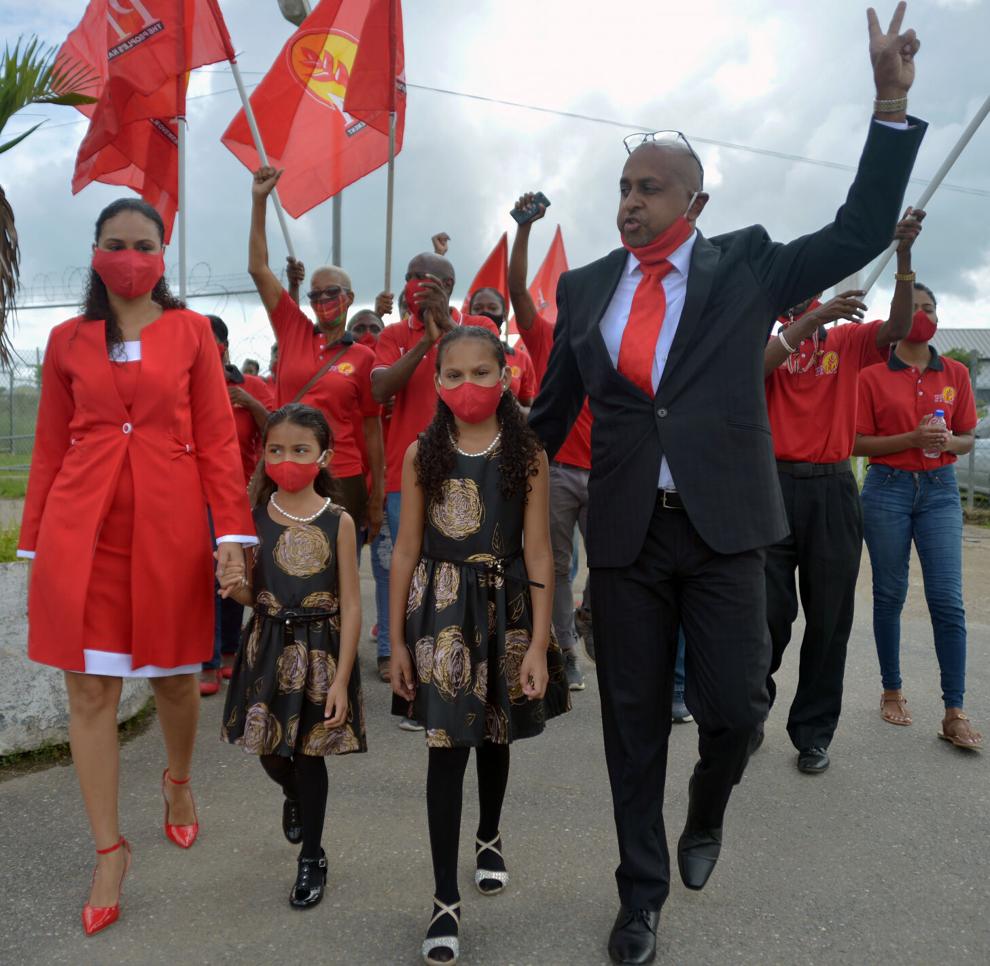 In an interview with the Express, Dookie said, "I have a history of service in Pointe-a-Pierre. I contested the seat in 2002 and since then I have been actively involved in Pointe-a-Pierre, politically, socially and through sports. The constituency overwhelmingly asked me to accept their nomination, all the party groups including community groups ad other stakeholders and I accepted their nomination because I know that I have a lot of support and I know that I have a lot of history and commitment and service to Pointe-a-Pierre. And once elected I will be able to do a lot more."
Since his selection as candidate, Dookie said, he has been walking the constituency listening to the cries of the residents.
"It is clear to me and not just my thought everybody saying that (David Lee) is a non performer. He has been absent and he inherited that philosophy from the UNC MP before him who was a Cabinet minister. People are very adamant that has not been active, he has not been visible, he does not live here, he is hardly ever in the constituency and people are saying they want a representative that is accessible, that is present. People saying they want someone from the community," he said.
The father of two said he was confident of victory but he was not taking anything for granted.
"I continue to do the work of my constituency, my campaign team and party," he said.
Asked his thoughts on Abdulah's decision to contest the seat, Dookie said he was not focused on his opponents.
"I have been doing the work voluntarily for past 18 years. I am not going to be disrespectful to them I am speaking the truth but I am sure I have a track record of performance in the Pointe-a-Pierre constituency," he said.
Dookie said he was ready to the Pointe-a-Pierre constituency a "major overhaul", mainly in infrastructure.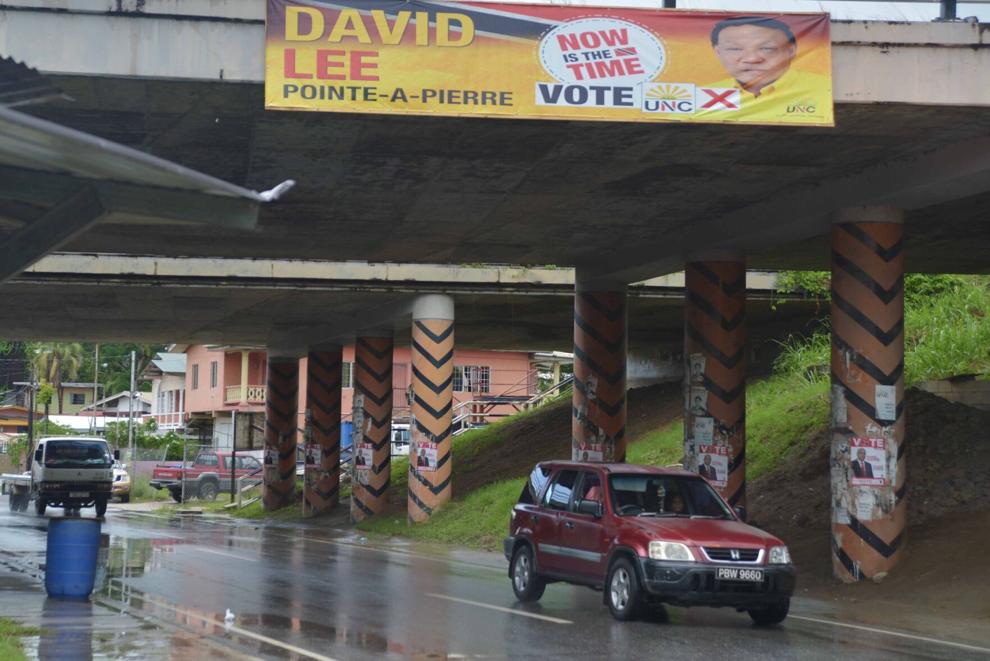 He has big plans for Flower Pot Beach where a team of 30 reforestation was already deployed to clean the beachfront. "This could be a significant asset to the people of Pointe-a-Pierre for social and recreational activity," he said.
The Phoenix Park industrial Estate, he said, would be upgraded to stimulate economic activity in the constituency, he said.
This, Dookie said, will generate employment for constituents.
Abdulah
Speaking at the opening of the MSJ campaign office in Marabella, Abdulah said he will ensure better job opportunities for constituents. This, he said, was recurring complaint as he walked the constituency seeking support.
He said both the PNM and UNC had failed workers in Trinidad and Tobago. He said business activity in Pointe-a-Pierre was almost at a standstill.
He said, "You are worth more than a ten days. Your lives are worth more, your families are worth more and we will work and fight for you to get decent jobs."