WITH the general election just one week away, many Tobagonians are hesitant about voting.
Several of those interviewed by the Sunday Express in both Tobago East and West last weekend indicated they will not be exercising their right to vote since nothing has changed during the years and they are yet to see any development take place.
Instead, their main focus will be the Tobago House of Assembly (THA) election in January 2021.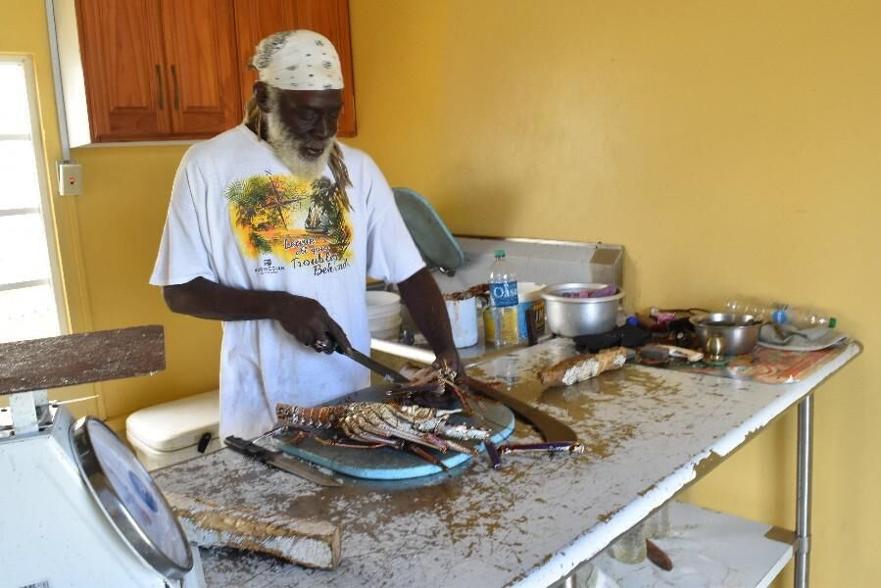 Issues of autonomy and tourism, as well as the high cost of living and crime, all factored heavily into the uncertainty of those interviewed.
Not voting
Bon Accord resident and fisherman Francis Williams said the last time he voted, it was for the National Alliance for Reconstruction (NAR), which governed Trinidad and Tobago between 1986 and 1991, 'and I do not think I will be voting again'.
'When you look around Tobago, villas, casinos, malls taking over and you are losing that traditional feel of Tobago. It is getting more like a concrete jungle. People flee their countries and want a home vibe. 'Since the opening of certain hotels, there have been constant complaints about noise pollution and we cannot get to enjoy our heritage. People coming here and doing business and killing nature. All the natural beauty is going,' he said.
Noting residents are being told such improvement to the island will ensure jobs for locals, Williams said in some cases that is not so.
'You have contractors coming here and bringing people for jobs. The cost of living over here is high. Everything raising over here but salaries. Your Member of Parliament don't really come around here, and the few times we see them is around election time,' he said.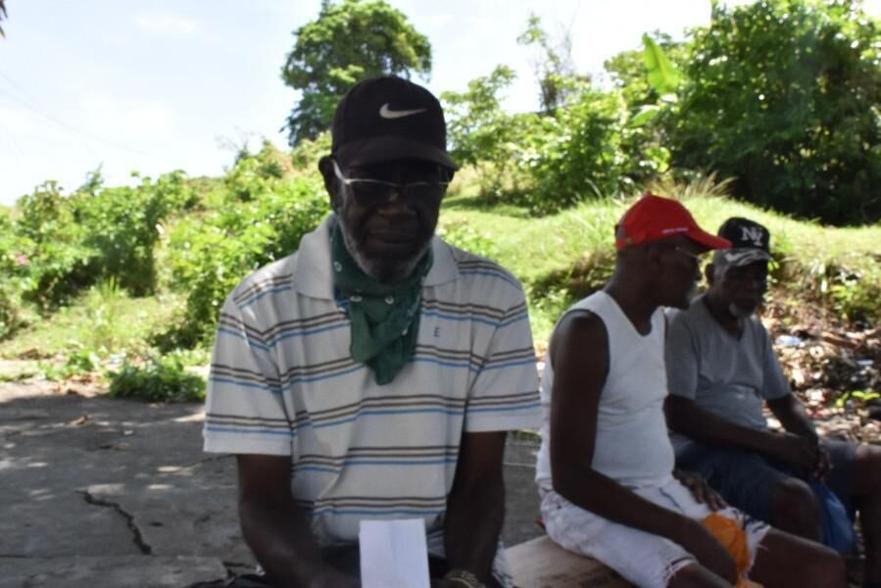 Turning his attention to Progressive Democratic Patriots (PDP) leader Watson Duke, Williams said: 'All this roof changing is mamaguy. The men who roof he changing will probably vote for him since he helped them and they will say thanks by voting for him. But generally speaking, Duke is about getting power; why wait till elections to start helping people? Where is he getting money from for that?'
'Every election is the same thing, always promises. Fix the needs of the electorate. Look over here, some businesses not supporting us; the majority of restaurants and hotels over here importing fish. We need change. I want those in authority to help the country.
'Look at the problems we are having with boats, travelling from Trinidad to Tobago. The average man cannot even buy land in Tobago, crime rising, Coast Guard only patrolling parts of the coast. You know how many times fishermen get robbed on those waters? Some major changes need to take place for me to vote again,' Williams said.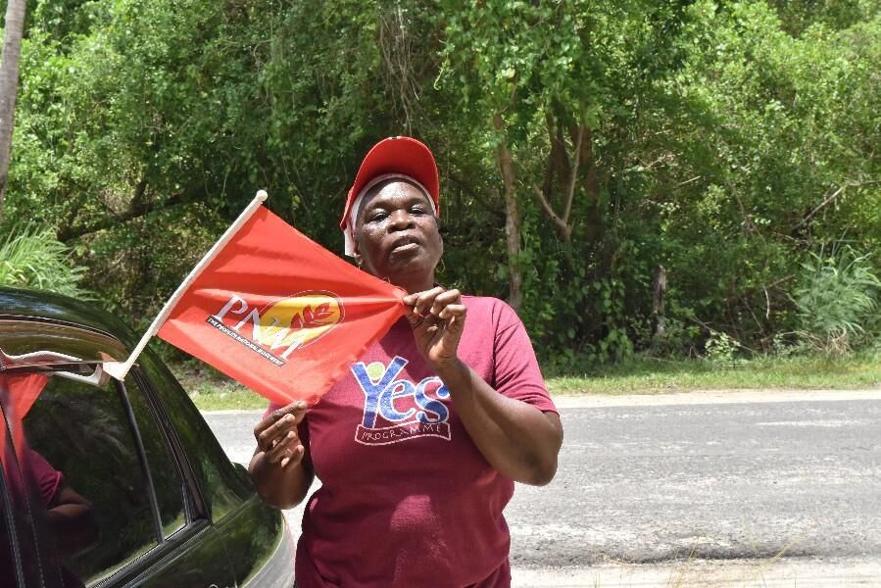 Crime out of control
Crown Point resident Steven Thomas said better dialogue is needed when politicians are addressing the needs of Tobago residents. 'The agricultural sector needs to be more supportive. Apart from growing our own foods, there is a lot of wastage with fruits. Why not invest in a market for dried fruits and export? Investments need to be made in solar energy and properly marketing Tobago.
'Hotels over here can assist by investing, and given the chance, we can do it. Have a pilot project in schools. We are too dependent on the central government for financing and that at times is to our detriment. 'Look at the many ideas politicians come to Tobago with, but as soon as they lose election, the ideas are scrapped and they start again, and this going on for years now,' he said. Additionally, Thomas said corruption is rampant and people are not being held to account.
'Crime is out of control; a lot is happening and all people are getting is handouts. We need to come together as a community and get the job done if politicians are not assisting us. If elected, whose interests are these politicians serving?'
Why vote?
Fruit vendors Dwayne Walcott and Wilfred Callender of Goodwood said they will not be voting in the upcoming election.
Goodwood falls within the constituency of Tobago East, which is being contested by People's National Movement's (PNM) Ayanna Webster-Roy and PDP leader Watson Duke.
2015 General Election results
| Tobago East | Tobago West |
| --- | --- |
| Electorate: 21,981 | Electorate: 26,151 |
| Voter turnout: 52.29% | Voter turnout: 67.66% |
| Ayanna Webster-Roy (PNM): 7,951 votes (69.48%) | Shamfa Cudjoe (PNM): 10,609 votes (79.20%) |
| Peter Regis Caruth (Tobago Forwards): 560 votes (4.89%) | Christlyn Moore (Tobago Forwards): 1,602 votes (11.96%) |
| Watson Duke (PDP): 1,796 votes (15.70%) | Hochoy Charles (TPT): 357 votes (2.66%) |
| Joseph Rennie Frederick (TOP): 984 votes (8.60%) | Paul Peters (ILP): 62 votes (0.46%) |
| Juliana Henry-King (TPT): 112 votes (0.98%) | Ann Second (TOP): 766 votes (5.72%) |
| Porcher Powder (ILP): 40 votes (0.35%) | Total valid votes: 13,396 |
| Total valid votes: 11,443 | Rejected ballots: 59 |
| Rejected ballots: 51 | |
Twenty-something-year-old Walcott said: 'I am not voting. For me, elections are the same-they just change the politicians.'
Noting Tobago has been touted as a tourist destination, Walcott said basic needs to Tobagonians are not being met.
'Studley Park needs to have a gas station; we have enough land there. You have to drive for miles to get to the nearest gas station. Imagine that. Then you have real youth going astray. A raise of pay here is non-existent. The prices of groceries are just going up. Do we even have a price control division in this country?'
Another issue Walcott raised was that of housing.
'The youths cannot even get a chance to own homes. Their pay done already low, yet those who have are getting housing,' he lamented.
He added the agriculture sector needs to be boosted: 'Instead of CEPEP (Community-based Environmental Protection and Enhancement Programme) only cutting bush and cutting around flowers, open a farm and have CEPEP workers growing food to sell and export. Train them so they can still get something to go home.'
Callender agreed, saying the present administration's handling of Covid-19 was great.
'I will give them full marks. They kept us safe, locked down all over. The Prime Minister did his best. But there are things we need in our constituency, things we have been asking for.
'For the past eight years, we were supposed to have gotten a pavilion, nothing
so far. I would like to see a change for the people, but it is like only politicians changing and it does not matter who you put there. So it does not make sense voting,' Callender said.
Stop the blame game
Originally from Moriah, Goodwin Warner said he has been listening to radio programmes and the commentaries of individuals, but added the blame game needs to stop.
'Growing up, I have always been taught that you work for what you want. If you want something, you work for it and don't depend on others. Over the years, I used to work four different jobs and I saved my money. I had no transport when I went to work. I think there is too much dependency on the Tobago House of Assembly and the central government.
'Everywhere you go, you hear people saying the Government not doing this or that or helping, and people expect to just be getting handouts and this encourages laziness. People need to start helping themselves instead of blaming the Government for everything and abandon this dependency,' he said.
PNM loyalist
Marva Pierre, who is originally from Calder Hall and resides in Plymouth, says her loyalty lies with the People's National Movement (PNM). Her vote is set to be cast in Tobago West where both the PNM's Shamfa Cudjoe and the Progressive Democratic Patriots' (PDP) Tashia Grace-Burris will do battle.
Pierre told the Sunday Express though the economy is in decline due to Covid-19 and the state of the treasury left by the former administration, 'much has been done'.
'Dr Rowley is a man of the people and the people will give his Government a second chance. The wishes of everyone cannot be fulfilled. My representative, Ms Shamfa, has started projects and she needs time to finish them. She has done a lot of things for us, though small. Ms Shamfa meets with the people and assists them in any way she can, but there is only so much which can be done because of the state of the economy,' Pierre said.
Adding for some time now she has been writing letters to Councillor Kwesi Des Vignes, Secretary for Infrastructure, Quarries and Environment and Leader of Assembly Business, for assistance in fixing the road along Mt Zion Church in Calder Hall, Pierre said residents when attending service are granted access via a broken bridge, but when rain falls parishioners' feet are soaked.
'We fed up write Assemblyman Joel Jack, too. On the weekend, we were under a Tropical Storm watch which was heading for Tobago, and in that same church we prayed for Tobago to be spared; things could have been worse. All they do so far is put down the barber greene,' she said.
On the matter of PDP's Duke being seen as an option to the PNM, Pierre said: 'Duke is a failure. He knows how to talk a lot and persuade people. But I am not fooled. Wait till the (rape) case over and then contest. He needs to humble himself; all that talking not getting my vote. Playing you replacing the roof on people's houses all of a sudden, that is mamaguy,' Pierre added.