Dismissing allegations from the UNC that the PNM sought to expose its Toco/Sangre Grande candidate, Arouca/Maloney candidate Camille Robinson-Regis said the UNC candidate seems to do a good job of exposing herself.
She was speaking on the PNM's Women's platform in St James on Wednesday night.
Noting the UNC claim that the PNM was behind certain videos, Robinson-Regis said:
"Clearly it is passing strange that newspaper reports indicate that a former associate of that candidate has been arrested for trying to extort $80,000 from her. She couldn't remember if she had taken such a video, she didn't know if it was her, now somebody trying to extort $80,000 from her. But that is not strange with Kamla Persad-Bissessar, she always has some strange things going around with her."
She compared the PNM leader and the UNC leader, saying that the Prime Minister was a black man of whom the PNM and the electorate could be proud and she urged people to compare the two leaders.
She said the same could not be said of Persad-Bissessar.
She said the best way to support the women of T&T is to vote for the balisier come August 10.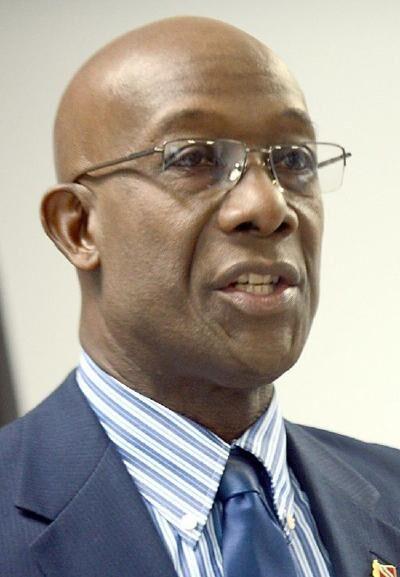 "Dr Rowley is our black man in whom we are very proud...A man in whom we can repose our trust. We love our black man; we respect Dr Rowley," she said.
Kamla's poor track record
Robinson-Regis said even though the numbers of Covid cases were going up in places with hot climates like India, Texas and Florida, Persad-Bissessar was saying sunlight kills Covid and had adopted Fuad Khan's anti-mask position.
"She (Persad-Bissessar) is proposing to raid the UTC and NIB. This is your hard-earned money," Robinson-Regis said.
She recalled the number of women Persad-Bissessar fired from her Cabinet: "Mary King fired; Therese Baptiste-Cornelis fired; Verna St Rose Greaves fired; Stacey Roopnarine fired; Nan Ramgoolam fired; Christlyn Moore fired; Carolyn Seepersad-Bachan, she was not fired, but dismissed because she (Persad-Bissessar) just ignored Carolyn after a while. Mickela Panday was banished.
"Ramona Ramdial, poor thing, she banished now. Vidya Guyadeen-Gopeesingh, Christine Newallo banished."
She said Persad-Bissessar was a "wrecking ball" against women and pointed to the fact that the PNM had 14 female candidates.
She said Persad-Bissessar's poor track record on women and women's issues explained why she was supporting Watson Duke (leader of the Progressive Democratic Patriots) even though he is on a rape charge.
'Disgrace to Indian people'
St Augustine candidate, Renuka Sagramsingh-Sooklal, said she was a baby to politics but the past few months had made her stronger and wiser.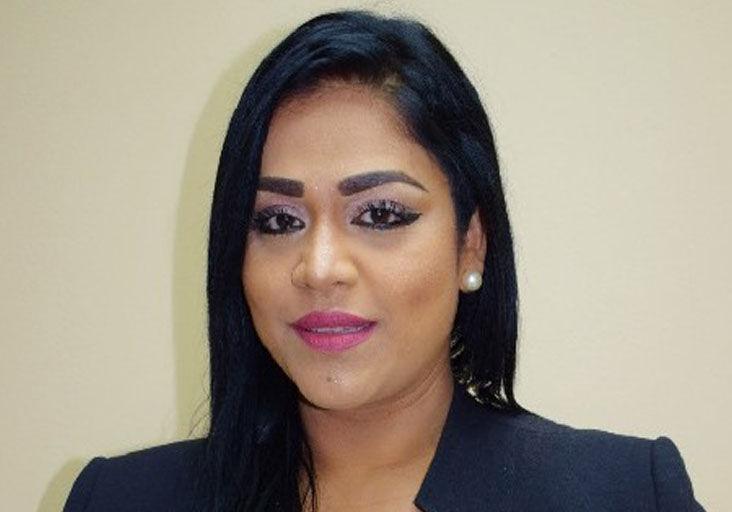 She said on one of her walkabouts an old man, "same ethnicity as me", shouted angrily "you are a disgrace to Indian people, you are a disgrace to your people".
She said she took the abuse and walked away with her hands clasped.
"But what uncle did not know and may never know is walking away was not because I was weak. I walked away not because I was inadequate, but because I always remember that the PNM is, as stated in the 1956 Charter, a rally, a convention of all, a mobilisation of all, crossing across race, religion, class and colour, with an emphasis on united action by all the people in the common cause."
She said: "What 'uncle' didn't know was that the whole people we in the PNM know is Trinbagonian people. What he didn't know is that his slurs at me only fuelled the fire inside me, making me more eager day after day to put on my battledress and bring St Augustine home to the PNM."
Audience urged
She urged her audience to never let tribalism and divisive politics divide the nation.
"Let us not support those who promote division amongst us, let us punish those who do not know the difference between blank and black," she said, calling on the electorate to ensure that they never see the corridors of power again.
"This election is about leadership and the future of our country, not about selling dreams," Sagramsingh-Sooklal said.
Women, use your influence
In her speech, Tobago East MP Ayanna Webster-Roy said as she walked the constituency of Tobago East she found that too many women were still undecided and too many were asking why give the PNM another chance.
She urged women to use their "power of influence for good...to champion the cause of team PNM as "it was the PNM that built this nation, and it was PNM policy that allowed women to move from nursery to tertiary, safeguarding us from cradle to grave and allowing us to become movers and shakers in this society."
"In these 11 days leading up to the day of decision, we have to convert the unconverted, we have to inform the uninformed, we have to ensure those who need influencing, to make the right choice, which is the PNM," she said.