ASJA Boys' College, San Fernando, is 60 years old.
The school celebrated its diamond jubilee with a series of activities which included a gala event on Saturday evening.
Past and present teachers, pupils and well-wishers gathered at the Southern Academy for Performing Arts (SAPA) for an evening of reflection and celebration.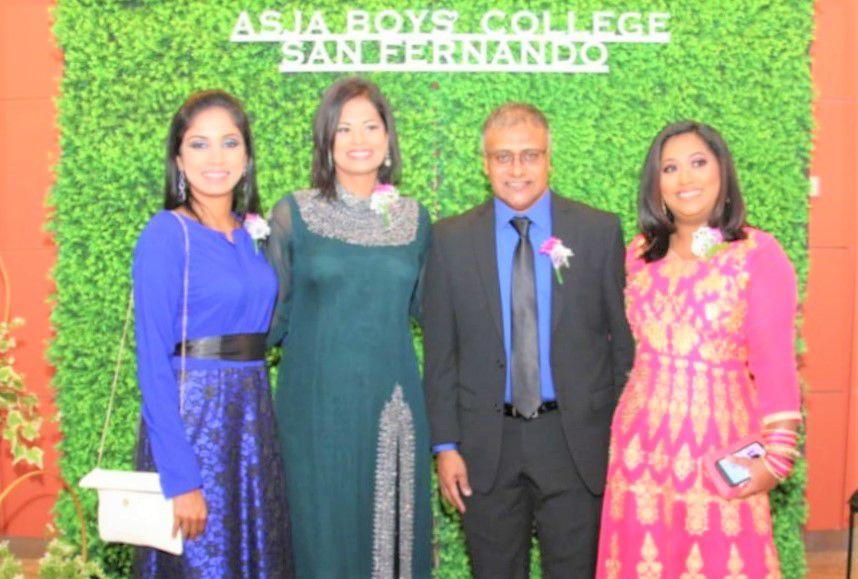 Principal Alim Ali said from inception the school was focused on promoting a higher level of learning.
ASJA Boys' College was initially a private institution, owned solely by the Anjuman Sunnat ul Jamaat Association (ASJA) and housed in an annex behind the masjid at the Jinnah Memorial Mosque in San Fernando.
He said the school began with 104 pupils and three teachers.
But the demand was overwhelming, he said, and ASJA later acquired land from the Ste Madeleine Sugar Company to construct its three-storey building where the school now stands.
Ali said, "As principal, I wish to take you back to our national landscape 60 years ago when the college was established in a colonial society. Here education, especially a secondary one, was symbolic of the established order, the only good one being based on Christianity. Our pioneering fathers were of the strong view that something has to be done to provide an education along the lines of Islam and to care for the community. It was hoped that the students would be nurtured in an Islamic environment. It is not by chance that the Jama Mosque at Mucurapo Street should be the first home."
And decades later, the principal said, ASJA Boys' College continues to have a vision for improvement and yearning to cater to every creed and race.
The school created an environment of creativity, opportunities, different experiences and special bonding.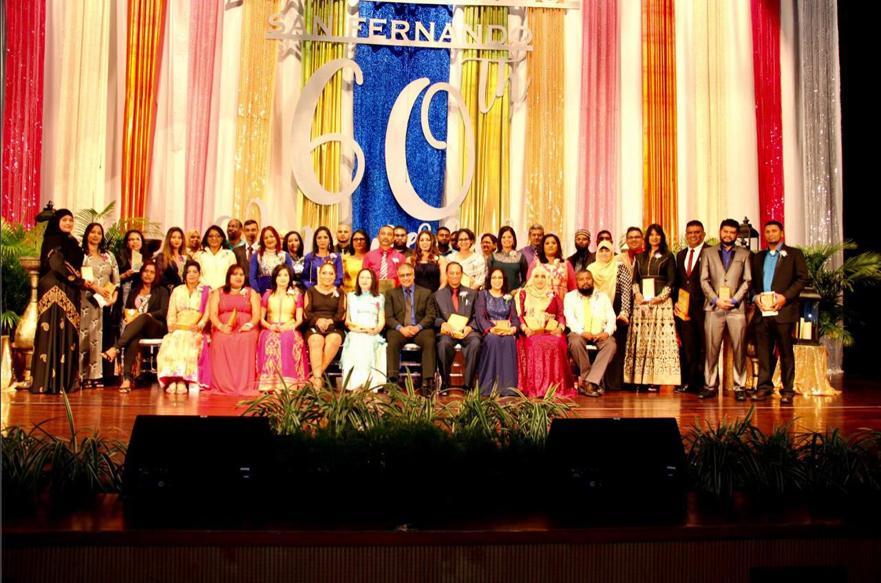 At present, ASJA Boy's College has a teaching staff of 37 and student population of 668.
"Today we would happily exchange the traffic gridlock that exists now with what existed then. From approximately 200 students/ 15 staff today we have 668 students and 37 teaching staff. There is traffic in our school halls but there was as is a new sense of appreciation for what we have," he said.
Ali said over the years, prior to the establishment of Form Six classes at the school, many pupils would have left to further their studies at other educational institutions. "They excelled, outperformed their peers and the realization began to set in that we were capable of producing a most excellent product "Strive to Excel" became our watchword/ motto because to say it quite simply, many of them were very bright," he said.
And the Form Six block was opened in 1989.
ASJA Boys received the first of many scholarships in 1999 with Robin Evelyn being the first awardee.
Ali said the school curriculum was also expanded to involve the integration of co-curricular activities for assessment and reporting in termly reports.
"In fact, the new phone technology that seems to change every year and seems to consume time and the willingness to participate in other activities and a healthy lifestyle was a deciding factor. Now there was over 25 activities at the college from scuba diving to scouting, a culinary and debating club beside the normal football and cricket. Archery has now begun to take root. This has rebounded to the benefit of our students and all round development nurturing hidden talents giving self-expression and self-belief," he said.
The school recognised several of its past pupils at the event.
These awardees included former attorney general Anand Ramlogan, plastic surgeon Dr Balkaran Ramkissoon, Director of Curriculum at the Ministry of Education John Roopchan, National Squash Player Colin Ramasra, Gold Medal Olympian Hasley Crawford and World Championship medallist Jereme Richards.
Among the guests at the event were ASJA president general Yacoob Ali, San Fernando deputy mayor, Dr Ferri Hosein and others.
The school's 60th anniversary celebration included a Founder's Day programme, cricket match and special Jumma (prayer service).
A walk-a-thon has been planned for February 1, themed "Embracing the Future".