FROM lawyer to lecturer turned author, J Tyrone Marcus has set the bar high with his latest book. The inspirational work, entitled Unbeatable! Seven Pillars of Personal Excellence, has led Marcus to delve into the book of Proverbs, known as the Old Testament book of wisdom, to deliver his own words of wisdom to help readers live more fulfilling lives.
Marcus, 47, is a husband and father to two children, a 13-year-old daughter and nine-year-old boy. He specialises in sports law and lectures part-time at the The University of the West Indies (The UWI). When he is not in the courtroom or the classroom, he finds time to delve into his other passion as a motivational speaker.
'My first two books were sports law books. When I was doing my master's degree in sports law in a distance learning programme at the De Montfort University in Leicester, England, one of my lecturers told me that she liked my writing style.
'That simple word of encouragement gave me self-confidence about writing, and I kept it in mind that this was something I could do in the future. The doors opened for me in 2019 and I've been fortunate to publish three books since then,' Marcus said.
Although Unbeatable! is centred on a book from the Bible, Marcus pointed out that it is not religious, per se, as it highlights seven pillars of life principles, which he explained are humility, integrity, nobility, purity, productivity, community and magnanimity. Apart from the introductory chapters and conclusion, the book features seven main chapters, one for each pillar.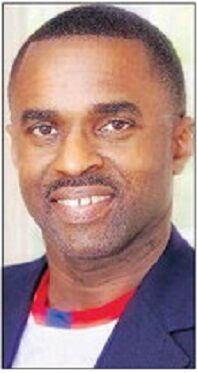 Building personal excellence
' Unbeatable! is all about building personal excellence. However, we are not looking at excellence in performance, per se, but rather developing an excellent character. You see, the character must precede the performance or behaviour.
'In that light, I have used the book of Proverbs from ancient Hebrew literature in the Old Testament and have taken the practical wisdom from there and applied it to our characters and choices.
'I think Chapter One is significant. This deals with humility, the first pillar. To me, everything else flows from this. To be humble is to be teachable, to be willing to learn from others, to be willing to put others before yourself, to be able to apologise and not be defensive, to be able to rejoice in the success of others, among other things. Spiritually, humility is to acknowledge that I am a mere human being who needs the grace of God every day to live a life of impact and success,' Marcus said.
Besides reading the book of Proverbs multiple times to prepare him for writing the book, a lot of research went into bringing the book to fruition. 'I have cited many other authors who have expertise in habit formation, spiritual formation, psychology, leadership, teamwork, budgeting, time management, sporting success and related topics, Marcus said.
His own life experiences
Marcus said a few chapters were personal to his own life experiences.
'Chapters two and three, which deal with the related themes of integrity and nobility, were difficult from the standpoint that I spoke about issues and mistakes from my past that I felt embarrassed about. 'I've shared openly with the readers some aspects of my life of which I am not very proud, but which I connect better with struggles and weakness than with people who seem to have everything all together 'I am a work in progress, so it was important to be authentic and real about my journey and not give the impression that I have life all figured out. I need divine guidance and human support if I want to give myself a good chance of living a life of excellence.
He said the book is for everyone. 'My hope is that my readers will learn to treasure humility as a core inner quality for living a fulfilling life. We need it in our personal lives, our family lives and our professional lives.
'My hope for the book is that it will reach the global community and that people from all walks of life will see the value of having an integrated inner life. Too often, we neglect our inner lives for the sake of external success, things like money, reputation, status, popularity, living in the 'right' neighbourhood, going to the 'right' school, likes on social media, etc.
'Like I said before, because it is primarily a book about principles, Unbeatable! transcends religion, culture, ethnicity and gender. It is a book for everyone.
For further information or to purchase Unbeatable! Seven Pillars of Personal Excellence, visit www.marcus2229. com or purchase the ebook version on Amazon.