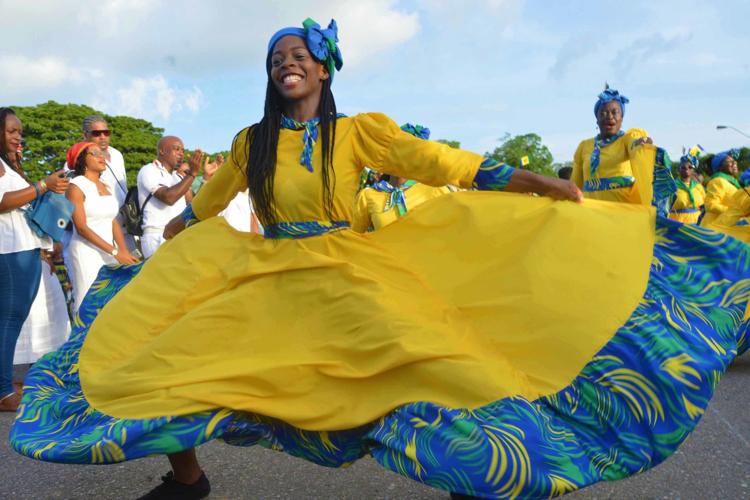 Over the next two weeks, there will be over 300 events across Trinidad and Tobago for Carifesta XIV.
Today is all about art exhibitions, theatre, and live music.
The Trinidad and Tobago Iconic Artists will have an art exhibition at Castle Killarney, Port of Spain from 10am.
The National Museum and Art Gallery in Port of Spain will also be having a showing around the same time called 'Across Boundaries' - Caricom Exhibition.
Carifesta's Green Market called Streets of the Caribbean takes over the Queen's Park Savannah today.
Opened from 11am to 11pm daily, patrons can experience its fashion district, street parades, live concerts, food park, green corner, craft and trade districts, and much more.
Later today, Trinidad and Tobago Film Festival will have multiple screenings across the country.
The first screening takes place at 1pm at Medulla Art Gallery followed by a second screening at 2pm at the Academy for the Performing Arts, Port of Spain and the University of the West Indies, St Augustine.
The final two screenings take place at 4pm at the Southern Academy for the Performing Arts, and at 5pm at Shaw Park Complex, Shaw Park, Tobago.
At 5pm the will be a Hip Hop Dance Showcase at Naparima Bowl.
At 7pm Best Village Theatre presents "Salt: No Seasoning" by Rayshawn Pierre at the National Academy for the Performing Arts, Port of Spain.
There will be a live music district on Ariapita Avenue, Woodbrook from 7pm.
If you are in San Fernando, there will be a comedy festival at the Southern Academy for the Performing Arts from 7pm.
At 10pm, there will be a Country Night (Cayman Islands, Anguilla, Montserrat and Jamaica) at Queen's Park Savannah.
There will be more live music at the Big Black Box, Woodbrook with its Elemental Series III – Underground.
This year the theme focuses on both the tangible and intangible aspects of cultural heritage and development.
For more information call 463-6619 or email carifesta2019@gmail.com