Migrating from one nation or culture to another can lead to a loss of identity, as persons struggle to find that sense of belonging.
But Trinidadian-born Damian Sookram did not want to just fit in. He wanted to stand out.
And when he moved to the United States at age 13, Sookram carried with him his traditions.
He was raised in a family of Indian classical singers, musicians and dancers.
Sookram began spreading his culture and soon became one of the most requested traditional chutney singers in North America.
"My grandfather Sookram Ramkhelwan was a singer, dancer and drummer. He sang and played dholak to all types of Hindi styles of songs such as Biraha, chowtal, bhajans and ramayan. My dad, Devanand Sookram, followed the footsteps of his dad, getting involved in his culture. He started singing at the early age of 11 years, bhajans, film, classical and chutney," he said.
Sookram recalled that his father had placed third in finals of the popular Mastana Bahar competition and was also a finalist in the Indian Cultural Pageant.
Sookram began playing the dholak at age five, trained by his uncle, Harry Sookram.
"At the age of 10, I started playing dholak professionally for my dad all over Trinidad, accompanying him at weddings, maticoors, chutney competitions and shows," he said,
His sister, Denisia Pixie Sookram, who also lives in the United States is a professional dancer. She is the owner and founder of NJ Based dance group Shri Shakti Dance Company.
Sookram, now a father of one, said his dream was keep his culture alive, even in the United States.
He was trained by the late classical singer, Sharm Yankaran, and his father.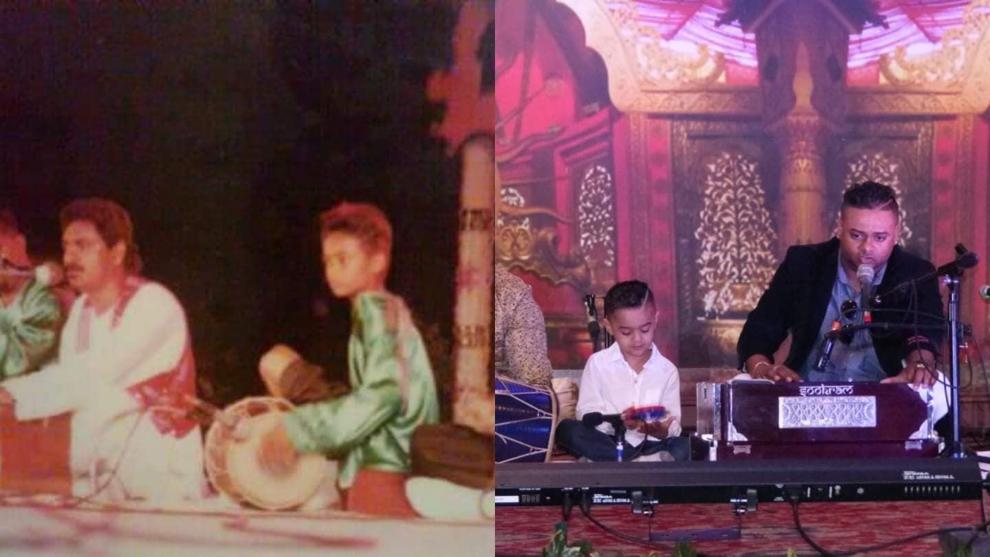 And one year after he arrived in the United States, Sookram performed at an event alongside Trinidadian chutney singer, the late Anand Yankaran, and Guyana's Terry Gajraj.
Then, there was no turning back. Sookram has become a well-recognised Indian classical and chutney singer. He plays the harmonium, dhantal, dholak, tassa, keyboard and drum machines.
He has performed at numerous events and his music is played on radio stations in the US and Trinidad.
"I decided to continue this style of music because of the years of I was involved with it. I play my harmonium and is always accompanied with a dholak and a dantal player sometimes with a drum machine whenever I perform. I sing all of Local Classical Songs such as Drupad, Tilana, Horee, Thumri, Khempta just to name a few," he said.
Sookram said he was overwhelmed by the response to traditional chutney and Indian classical music.
"Some may say classical chutney, local classical singing is fading away because you hardly hear anything about and of it, but I believe it will never since there're artists who still performs it and an audience ready to listen," he said.
Sookram said there was an audience for the music. And he was now training his son to follow in his footsteps. "My ultimate supporter is my son Damian Kayden Sookram, whenever I'm rehearsing or learning a new song, he is always next to me watching me, it brings back memories of my when my dad was doing the same. He has his own dholak and several percussion instruments, I would like for him to also learn this style of music," he said/
Sookram has performed throughout the United States, Trinidad and Canada.
In 2013, he placed second in Local Classical Singing Competition in Queens, New York, alongside singers from Suriname and Guyana.
"My goals in life is to be the best father to my son and also a successful singer. Also, I want to be a great son and brother. But I don't want to just exist. I want to live life to the fullest and continue spread my music," he said.