The excitement of Carnival brings with it many things, and the one feature you can be assured to see is skin; and lots of it.
Beads and bikini have become a staple of our Carnival celebrations, and many people go to the gym to tone up their bodies due to minimal pieces of clothing, which often make up the costume.
Ariel Choon is the opposite of many mas makers; she is a modest fashion designer.
This 20-year-old has become a part of a selected group of designers from around the world that has tapped into a multi-billion market for women who prefer wearing less skin-revealing clothing.
In a 2018 report by Dinar Standard and Reuters, Muslim consumers spent an estimated $270 billion on modest fashion in 2017, which was higher than the $243 billion they spent in 2015. 
Though Choon herself is not Muslim, she says her religious beliefs call for modesty in attire.
The report further said as this trend continues to dominate the fashion world, sales are expected to reach $361 billion by 2023.
While Choon is all about body-confidence, she is eager to show people that modest clothing does not have to be drab.
She has created her own fashion statement, which has long sleeves and even longer hemlines with her online boutique Ari Choon Designs. The online store launched last week Sunday, and Choon is excited to share her less-skin revealing clothing line with the public.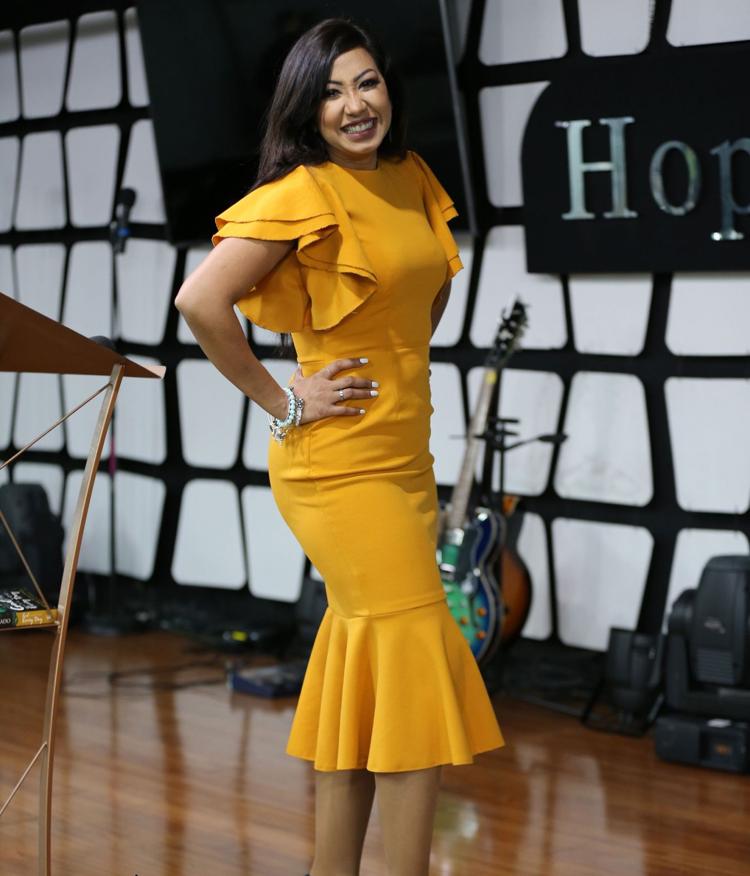 She says her religious beliefs have also been a determinant factor for wanting a modest clothing line.
As a young Christian girl, Choon says she always had difficulty finding suitable clothing that did not make her look matronly. In fact, she described some of the modest clothing currently available on the market as generic and outdated.
She said, "I really wanted to have a clothing line that was also modest, but a little bit outside the box. Ari Choon Designs combines modesty, fashion, and affordability for consumers."
Choon says the inspiration for her business came from her friend and mentor pastor Sharon Ramkhelawan.
She said, "Her vision is to empower young women and to encourage them to have a solid relationship with Christ. Her vision has also spurred me to go after my dreams, and to help other women as much as Pastor Sharon has helped me."
Choon's love for clothing stemmed from her doodling with a pencil and paper as a teenager. It expanded as she grew older, and found that some of the clothing currently available on the market did not cater to her religious beliefs.
She said, "My company caters from size 0 all the way up to US size 16. We do custom-made clothing as well as free alterations, once you've purchased something from the store."
While Choon does not do the actual sewing, all the designs are created by her.
She said, "Clothes don't have to be revealing to make a statement. I have my team of seamstresses to execute the designs. This is a gift I believe the Lord has placed in my heart. He is providing me the means in which to do it, and it is growing into something amazing."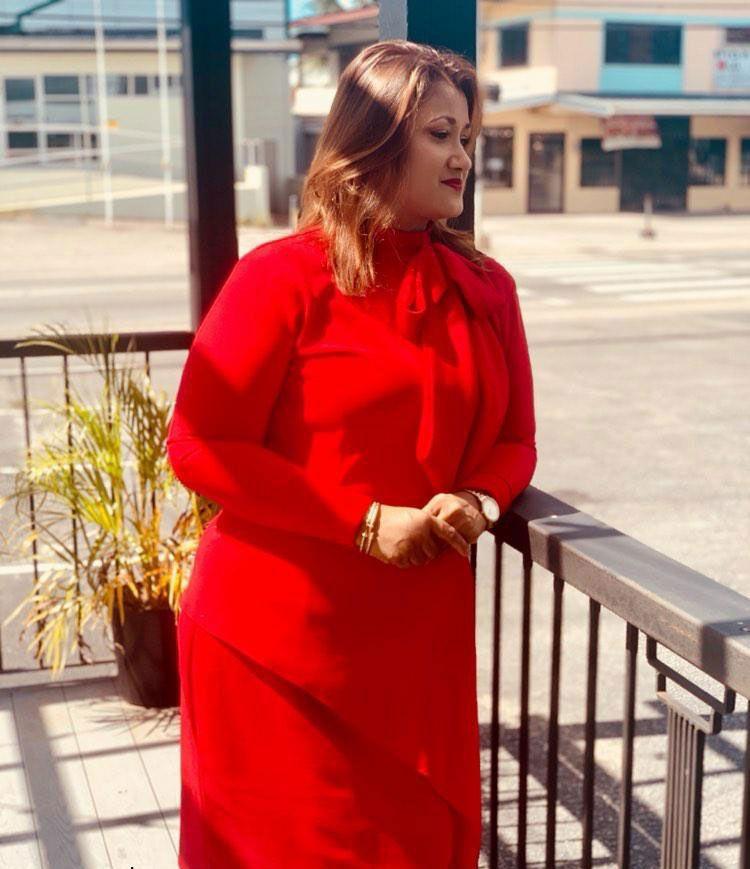 Choon says the response so far by the public for her modest clothing has been positive and she has already gotten orders, both locally and abroad.
She said, "At Ari Choon designs we do a wide range of clothing. From business to casual and ready-to-wear looks. We also do formal attire."
For the 20 year old, women don't have to dress indecent to look stylish.
Choon says showing off your body is not everything, and there is much more to a woman's beauty than just her skin.
She said, "Clothing expresses who you are. What you wear sends out a message to people; it could either be a positive or negative one. At Ari Choon Designs, we want to make you feel, look, and walk in confidence with our affordable, classy, and modest designs.
For more information, Ari Choon Designs can be reached at 282-5115.