Phillip Simon is not your average sonographer walking the halls of Sangre Grande Hospital.
This healthcare professional just launched his first book, a children's novel called Petra and the Poui. The bright colours and animated characters depicted in the book create a wonderful setting for the adventure tale, which combines the culture of Trinidad and Tobago with Japan.
In a telephone interview with the Express on Wednesday, Simon said, "The illustrations for the book were done by Lendell Lara. The book is about a little Trinidadian girl named Petra. She is nine years old. She likes poui trees. Every day she sees some poui trees at a park near her house, and she enjoys climbing them. When the flowers blossom she catches them when they fall.
She eventually sees a travel vlog about a woman who went to Japan to see cherry blossoms; the Sakura flowers. From a distance these cherry blossoms look like poui. Petra wants to go to Japan to see the Sakura flowers because she thinks it is more beautiful than the poui."
Without giving too much away, Simon says the children's book is a must read as it explores the beauty in both cultures.
He said, "What inspired me to write came from comic book legend Stan Lee. I just love how he made characters relatable. I am happy I was fortunate enough to meet him before he passed in 2018. I want to do characters that are not necessarily perfect, but something people can enjoy."
Simon's love affair with Japanese culture started at a young age, and it even prompted him to learn the language as he got older.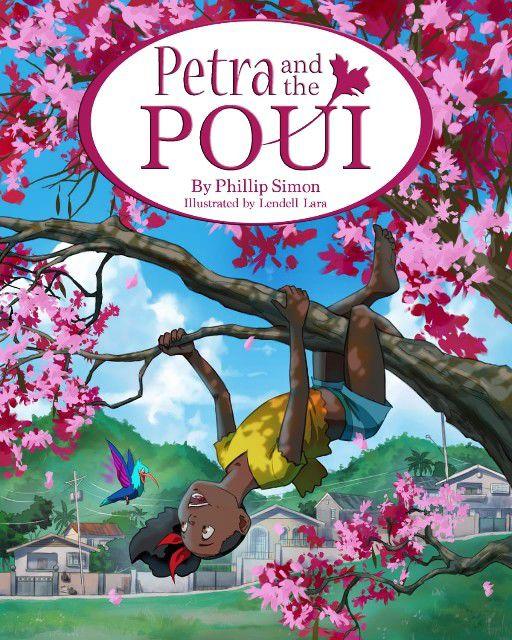 While some of us in Trinidad and Tobago struggle just to learn Spanish as a second language, Simon did not even flinch when he decided to do one of the most difficult languages for a native English speaker to learn.
Simon says while learning the kana, and how to pronounce the syllables is relatively easy, the grammar can be quite challenging, and learning the kanji, the logographic Chinese characters used in the Japanese writing system is very hard.
His efforts in trying to master the language took him to the doors of the Center for Language and Learning at the University of the West Indies, St Augustine campus in 2012. He studied the language for three years at UWI, and shortly after that he became a part of the Japan Exchange and Teaching (JET) Programme, which is aimed at promoting grassroots international exchange between Japan and other nations.
It was during his tenure as a JET participant, Simon's passion for Japanese culture found him in a Tokyo Comic Con event in 2017, where he and his wife, Brittney took a photo with Marvel icon Stan Lee holding our national flag.
The photo created quite a stir on social media, and the couple became like celebrities in their hometown of Cunupia.
Since then, Simon has won a Japanese speech competition, which was held by UWI's Center for Language and Learning and the Japanese Embassy of Trinidad and Tobago recently.
The father of one was humbled by all the attention but wanted to encourage others to step outside their 'comfort zones' and do something worthwhile.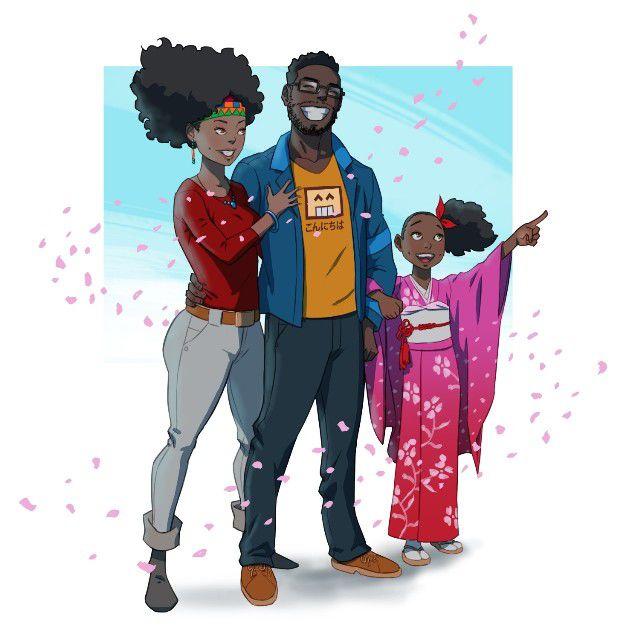 Simon said, "At a young age I always liked Japanese cartoons - Animae. From there I saw a programme on television called Japan Video Topics. This programme would show you different culture aspects of Japan. As I got older my interest kept on growing until I decided I wanted to go to Japan. I wanted to learn the language so in 2012 I went to UWI and studied Japanese for three years. After that I applied for the JET programme and became an Assistant Language teacher. I taught English in schools in Japan. I did that for two years and came back home in 2018."
Apart from English and Japanese, Simon does not speak any other languages.
He said, "Even after three years, I haven't mastered speaking Japanese, but I'm functionally literate. I can go to a restaurant and order food, talk about my interests, and carry on a polite conversation, but it's a work in progress. It is a challenging language to learn, but if you are determine you can do it."
With the launch of his first children's novel, Petra and Poui, Simon has combined both cultures, Japan, and Trinidad and Tobago into an exciting tale through the eyes of a child.
Copies of the book Petra and Poui are now available at Media and Variety Emporium located at Mid Center in Chaguanas.
Some of the other store locations include Scribbles and Quills in Felicity, Bold Print in San Fernando, and Paper Based Bookstore at the Hotel Normandie in St Ann's.