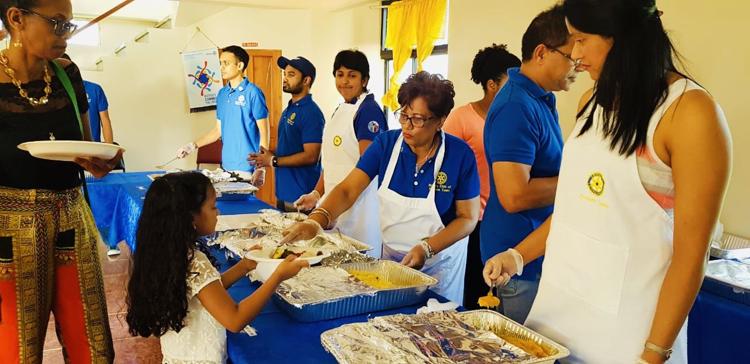 Hundreds of men, women and children came out on Saturday to San Fernando Hill as the Rotary Club of Princes Town hosted its Annual Chokhafest Charity Fundraiser.
First held 26 years ago, the event provides an opportunity for the Rotarians of the Princes Town to connect with the community and donors who enable the Club's charitable work by serving chokha dishes prepared by the members themselves. Rishi Ramlogan, Coordinator of the event, explains "Over the years as the event scaled up it became more challenging for the Rotarians to prepare food in such high volumes, so some dishes are now catered. Generally, we still have Rotarians preparing their own dishes. One tradition we maintain is the personal touch of having our Rotarians and their families literally serve our guests. This year we even had students from the Rotary Interact Club of St. Stephen's College help share a variety of East Indian dishes and then some."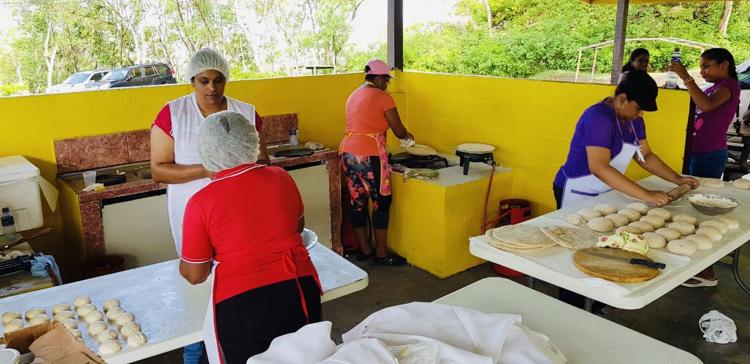 This year's spread included: pepper roti, aloo chokha, tomato chokha, eddoes chokha, bhaigan choka, bhaji, pumpkin, ochro chokha, caraille chokha, smoke herring chokha, geera chicken, saltfish-buljol, two types of coconut chutney, kuchela and home-made pepper sauces. Hot sada roti and fry bakes were prepared on-site with ingredients provided by Vernon Persad of 'Persad D Food King'. Beverages and snacks were also provided by Crystal Waters, Coca-Cola, AS Bryden, Holiday Snacks, Bermudez Biscuits and Kiss Baking Company.
Patrons of the event enjoyed lunch overlooking the city and Gulf-of-Paria as well as an evening of live entertainment, giveaways and family-friendly fun. From bouncy castles to live entertainment there was something for everyone to enjoy. Satnarine Ragoo and Anuradha Hansraj delighted audiences with their vocal prowess; DJ Shawn mixed modern and classic music; and Simmy the Trini Comedian brought raucous laughter to the crowd. Door prizes and Raffle prizes were distributed as the day progressed thanks to the kind contributions of Massy Distribution, Bermudez Biscuits, Rash Electronics, and Ms. Tara Ousman.
The Club was especially proud to once again host the El Shadhai Restoration Home for Children as their specially invited guests. President of the Rotary Club of Princes Town, Jamir Ousman, notes "Having the kids come out and have a good time and enjoy good food together with others. This is what Rotary is about."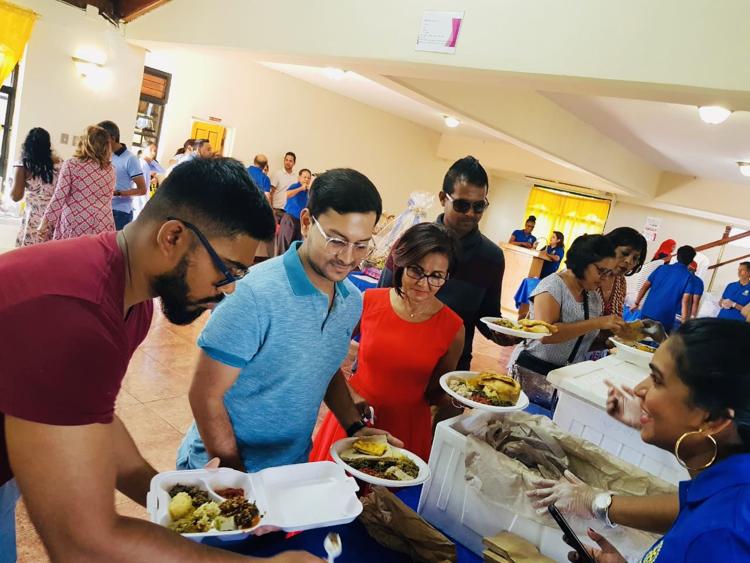 The profits of Chokhafest go exclusively into the Club's scholarship program that assists secondary school students in pursuing higher education. Last's years earnings totaled over $50,000 and was distributed to six students pursuing degrees in medicine, law and social sciences. Given the bumper turn out at this year's event, the Club expects more students to benefit moving forward. Mr. Ousman reiterates "The work we do cannot be done without you; the patrons of our events and the sponsors who enable our events. We thank you all for working with us and we know that with your continued support our next fundraiser, the Annual Tea and Fashion Show, will be just as successful."