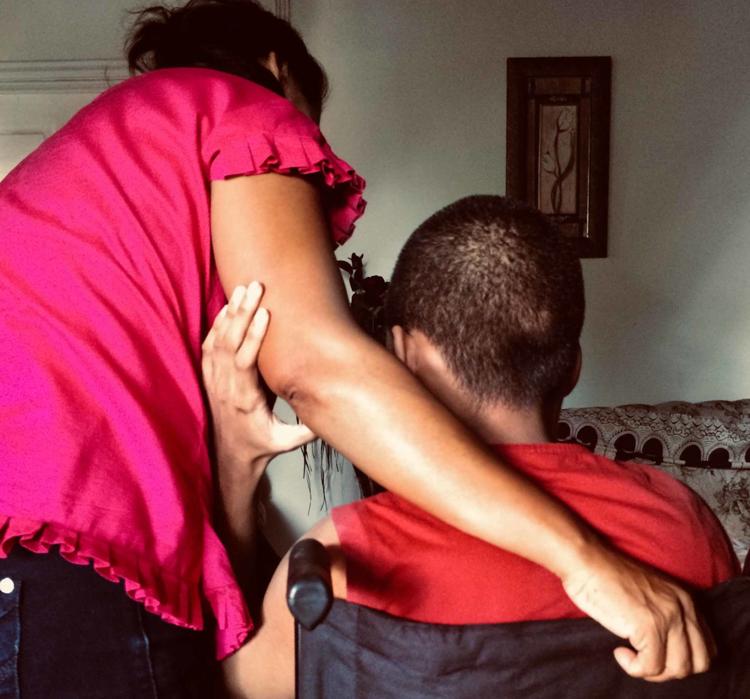 Irma is the mother of Peter Pan, the boy who will never grow up.
At an early age, the image of the perfect family was one Irma dreamt of. Her marriage was to be better than her parents'. Her children would be the centre of her life. And she would do anything for those she loved.
At 30, Irma's second pregnancy was her chance to complete this ideal. She suffered miscarriage after miscarriage and spent years hoping for fate to work in her favor.
 "I thought my son would complete the family. My husband and I were so excited, we bought clothes and toys and everything. My daughter was so excited to have someone to play with."
 In 2001 she gave birth to a healthy but premature son. He was placed into an incubator that was low on oxygen. This mistake was repeated three times. Each time he was pronounced dead and in these lapses in time, oxygen deprivation infected his once normal, healthy brain. As a result, he is now only a fraction of who he could be.
 He is now diagnosed 100 per cent cerebral palsy.
 "It was the worst day of my life when I found out. Doctors never explained to me at birth what his brain damage would entail. I looked forward to seeing him move around like other children. At 10 months I realised he was not responding normally, lifting his head or moving."
 "Around 11 months he came down with a high fever. I took him to the hospital. There while warded, doctors explained to my husband that because of the lack of oxygen to his brain after birth, my son would suffer from Cerebral Palsy."
 A woman once desperate to complete her family will never see her son grow up.
WHAT IS CEREBRAL PALSY?
 Statistics: 2011 Census
 According to The 2011 Trinidad and Tobago Population and Housing Census  there are 52,244 persons with disabilities in Trinidad and Tobago. This is 4% of the total population of 1,328,019 in 2018.
Seeing:        19,540
Hearing:       6217
Walking:/Climbing:   22,374 
Remembering/Concentrating:   7 569
Gripping:   5 018   
Speaking and Understanding:  9 586   
 the Census recorded approximately 3,302 children i.e. persons aged 0-17 with a disability.
At 18 years old, he moves around on hands and knees. He cannot walk, nor communicate, nor complete any task expected of an independent being. Instead, he smiles, laughs and mutters phrases in repetition.
 Irma's husband passed away years ago, leaving her to be the sole caretaker of her son.
 Many have heard stories of the struggles both children and parents endure. But few will understand the isolation felt by caregivers to children with special needs, especially those who raise their children without the support of a partner.
 "Being a single parent has been difficult. I used to have a moral support and a sense of security with my son. My husband was the person I could trust with his safety. Now, if I have something to do or somewhere to go, I worry about how my son will be treated by someone who doesn't share the parental love with him. Not everyone will understand his behaviour or the noises he makes."
 Irma's happiness, hopes and dreams are attached to the well-being of her child whose life and needs she cannot predict.
 Her evolution as a parent remains in limbo.
 Her son will never graduate. He will never marry. He will never experience life the way everyone around him does. Many await the first steps of their child. That day for her will never come. And with this knowledge she is also stalled, a woman both hopeful and disappointed by the possibilities before her.
 "I spend every day doing everything I can to help him but at the end of the day, I wonder what would happen when my own strength fails me. Who would take care of him when I go? To be honest I don't think of myself anymore. There is this sense that you are both winning and losing a daily battle with yourself."
 "We are locked out of everything in life and pleasure. We don't know where we are going, if we are going forward at all. It's both frustrating and comforting. Frustrating because you live a life wondering if you are doing everything you can and then wondering if you can do everything. In the end it is comforting because you know you are doing everything for a person you love."
 While there have been alternating government programs throughout administrations to help such parents, many of their questions are without answers.
 For parents with children such as Irma's, the possibility of earning an income or pursuing a career remains a dormant one.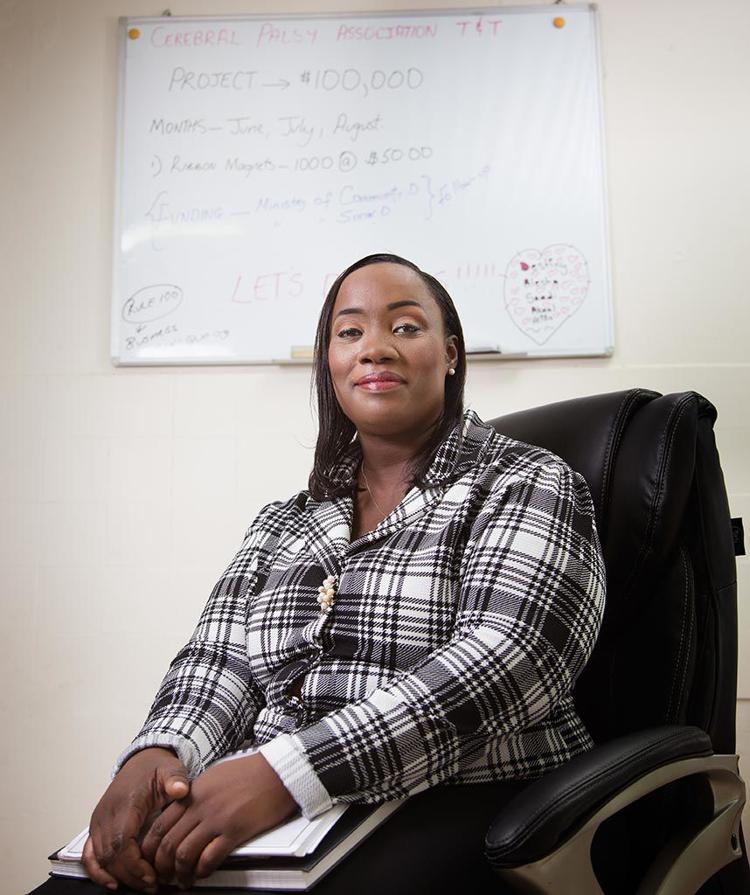 President of the Cerebral Palsy Association of Trinidad and Tobago, Crystal Jones, told the Express of the many difficulties encountered by parents who are seeking to be members of society.
 "The greatest challenge parents face in this country is the opportunity to live a somewhat normal life although having a child with a disability."
 "There is a limited access to free modern therapy services, Institutions willing to accept and care for a differently abled child, giving parents an opportunity to be gainfully employed and continue providing for their family
 "Do you know how many single parents are suffering at home begging for an opportunity to pursue a career or education and cannot, as there are no day care facilities throughout the country that accept differently abled children?" she said.
To Jones, our society should be more understanding of the roles played by parents such as Irma.
 "The reality is, while some children with disabilities are able to attend school, talk and live independent lives, our children with Cerebral Palsy (CP) need a full-time caregiver for a lifetime."
 "We want an inclusive society that recognizes that in order to help any differently abled child we also have to assist the parent or caregiver that will have to attend to the child. It is imperative that they are mentally, physically and financially capable of enduring the lifelong challenges of having a special needs child." she said.