Slinger Francisco, known around the world as Mighty Sparrow, celebrated his 84th birthday yesterday.
His son, photographer Sancho Francisco, said: "Today he is very happy. He is having a good day. I spoke to him and he is enjoying some family time with our other relatives in New York. We wished dad health and strength and that he would enjoy all the good life has to offer. We wished him all the blessings life has to offer. He should come home in a few weeks' time.
"We need to look at all the work and all the joys and education he has imparted. We need to look at his descriptions of life experiences and his philosophy. Look at the amount of time he has had the time to enjoy it," added Francisco.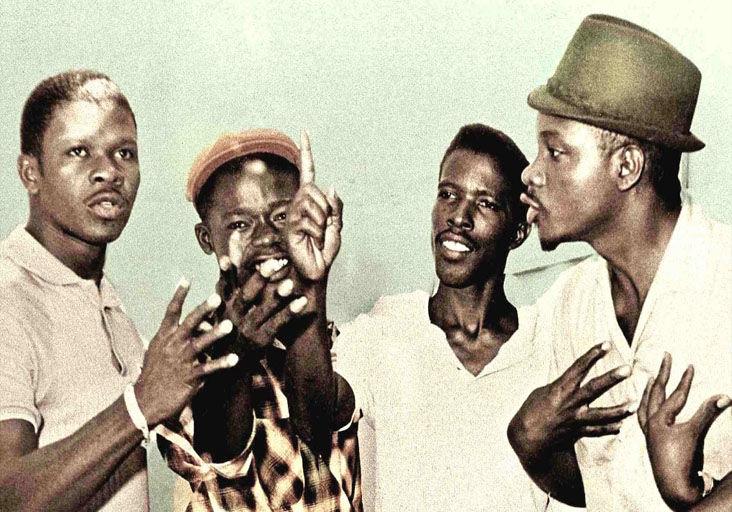 Sparrow was born in the fishing village of Grand Roy, Grenada in 1935. He moved to Trinidad with his mother in 1937, his father having relocated here, and grew up in Port of Spain.
Culture Minister Dr Nyan Gadsby-Dolly joined the chorus of voices wishing Sparrow well.
"I wish Sparrow a happy birthday. He is a national treasure. We are grateful to the Almighty he is still alive and still around with us. We wish him continued health, success and prosperity," said the Minister. On her favourite Sparrow classic, she added: "Congo Man is my absolute favourite. Congo Man is raunchy. I like the presentation and the elements of theatre in it." Trinbago Unified Calypsonians' Organisation (TUCO) president Lutalo Masimba (Brother Resistance), who was commuting, said Sparrow's body of work was "tremendous".