From the time Antonyo Singh left school, he knew his destiny would not be behind a desk working a regular 9 to 5 job.
He wanted an office with a better view.
And for the 25 year old, it does not get better than seeing out of the window of a Cessna 172's Piper Arrow's or Piper Seneca's airplanes almost every day.
Singh, who is original from Princess Town, is the Chief Pilot of ADF Airways, a flight school in Miami.
For the young pilot, flying was ingrained in him at a youthful age.
He said, "As a child I was very interested in airplanes. I was always excited to go to the airport. I moved to the USA to pursue my dream of flying, at the age of 17. I eventually became a commercial multi-engine pilot. Then I became an instructor and I fell in love with it. Today I have almost 4000 hours of flying experience. I am currently a Certificated Flight Instructor, capable of teaching students to fly single engine or multi engine airplanes."
Coming from a family of engineers, doctors, and entrepreneurs, Singh is the first in his family to become a pilot.
He said, "My parents have sacrificed and worked hard to be able to send me to flight school, which is not cheap. During the beginning of my training I lost my grandmother, who I was extremely close to, someone I wish I can take flying. I love flying, being in the skies is my sanctuary. Teaching people to fly is amazing. I enjoy seeing them fly alone or, for the first time. When they get their first pilot certificate or when they get a job is the most rewarding part of what I do."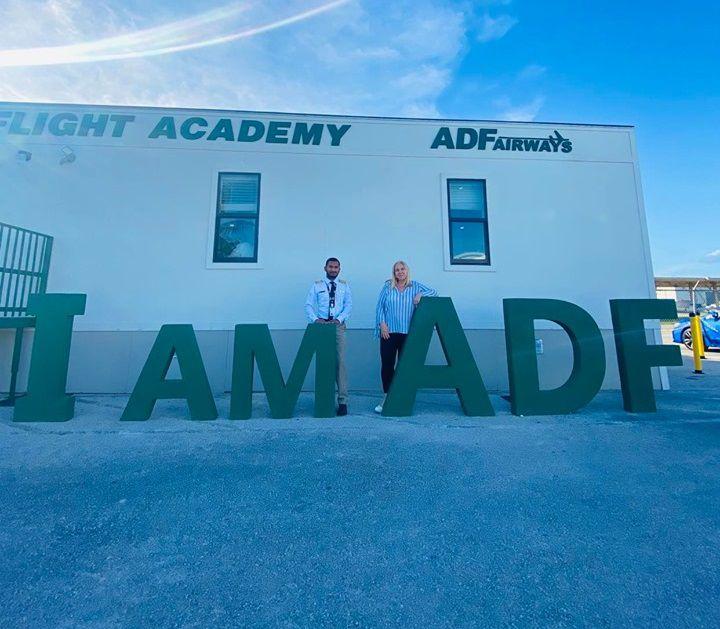 Singh is a past-student of St Stephen's College, and says flying has always been his first option as a career, and only intensified as he got older.
He said, "Flying was something I have always wanted to do. The goal never changed."
"I have been a flight instructor for four years. I was a check pilot after for a year. I was the Assistant chief pilot for two years, and I became the Chief pilot last year," he said.
In 2018, Singh was ADF Airways Instructor of the Year.
Though the young pilot has not flown any commercial planes, it is an opportunity he has not ruled out.
He said, "I currently fly only training planes for students."
Singh says many people are often shocked to find out he is the Chief pilot, but it does not bother him.
He said, "I am among the youngest Chief pilots in the US, but the reactions by the public always makes me smile. I have been told most Chief pilots are old guys that sit behind the desk."
Singh has also found a way to incorporate his work into his hobbies.
The young pilot enjoys travelling to new places, and learning about new cultures.