Defenders of the islands' history, do not relent.
This renascence under way in Trinidad and Tobago has been worth your time and effort.
We may still be losing some of it, but your growing rank has brought an awareness of our past beyond anything that existed before.
A lot of credit must go to the late Angelo Bissessarsingh, who dedica­ted his all-too-short life to enlightening us about the history around us.
He died in February 2017, but his family has maintained the Virtual Museum of Trinidad and Tobago Facebook site, which is now approaching 31,000 members who are all now amateur sleuths sharing things of historical interest.
Here's one example of what you have achieved.
In the most unlikely of partnerships, a land developer and a politician have joined forces with historians and researchers to protect and preserve what surely would have been forever lost years ago under a mountain of dirt, at a location so remote that no one would ever have known it was there.
The history
But before that, you may first want to know something about Galfa (Galpha) Point and its beachfront access from a road that peels away from Bonasse Village, Cedros, at a junction not far from the police station and Customs and Immigration Department that not many knew about until desperate Venezuelans began arriving by the hundreds, maybe thousands.
Few road trippers go in the direc­tion of South Coast Galfa, and even fewer locals bother about the place.
But this is an area (Green Hill) that was of strategic interest to the Americas during World War II, with a military complex and huge gun emplacements to protect against the German U-boats prowling the Caribbean, intent on sinking Allied merchant and warships.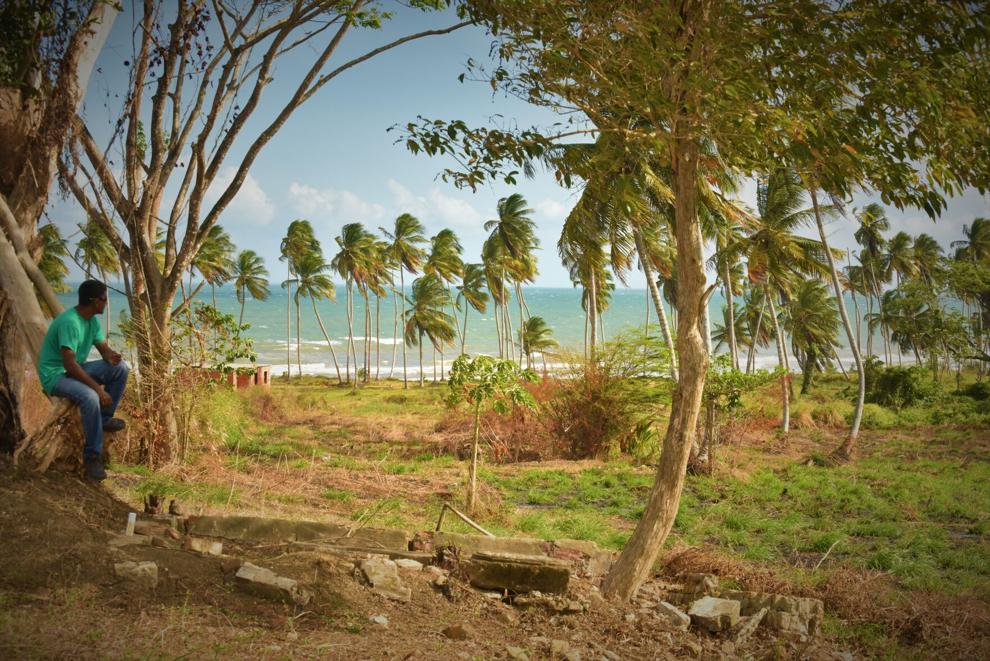 Green Hill would later be chosen by the former prime minister Patrick Manning's administration to erect one of its coastal defence radar units that no one thinks really works effectively, given the country's gun, drug and undocumented immigrant problems.
This is also an area with thousands of years of human habitation, home to the island's First People who venerated the nearby mud volcanoes (later the Hindus would do the same with their annual volca­no puja), and a contact point for the Warao canoeing across from the Orinoco Delta region of the mainland.
From the late 1700s, the Europeans would develop cotton and sugarcane plantations through the toil of enslaved Africans, later sustained with Indian indentured labourers.
But the estates were mostly aban­doned by the 1960s, with the buil­dings, boilers and infrastructure smothered by high woods, and guar­ded by some hummingbird-­sized mosquitoes and the coastline's reputation for smuggling all things illegal.
The purchase
And that's how it remained, the place unexplored except by area hunters who would sometimes stum­ble upon some inexplicable ruin.
That is, until land started fetching the price of gold in Trinidad and Tobago, and the estate at Galfa called L'Enveiusse went up for sale.
It was advertised as one of the last places where you could buy 1.6 kilometres of beach, on 440 acres of land, and create your very own horse farm or shrimp farm, with enough runway space for your plane to touch down, if you were so minded.
The multimillion-dollar purchase was made some years back.
And the buyer, a wealthy Cedros resident, chose to create the very first South Coast residential community.
The excavators moved in and clear-cut the estate to lay roads, drainage and building lots.
But here is where the story digresses from the usual Trinidadian way of doing things.
The land owner ensured the single building which emerged from the bush like a Mayan ruin was not torn down.
Most importantly, he preserved the gravesites and tombstones found near that building, which were a bulldozer blade away from being lost.
And this is where your modern-­day history sleuths come in because there is a mystery to be solved here.
One grave marker reads: "JEAN CAVALAN, NE II.V 1750, DECE JE, LEIX 1818, AGE 68 ANS, REQUI IN PACE".
The other tombstone reads: "MI­CHEL CAVALAN DECE DECEMBRE, 1818 ASHO…DUMATA RIP".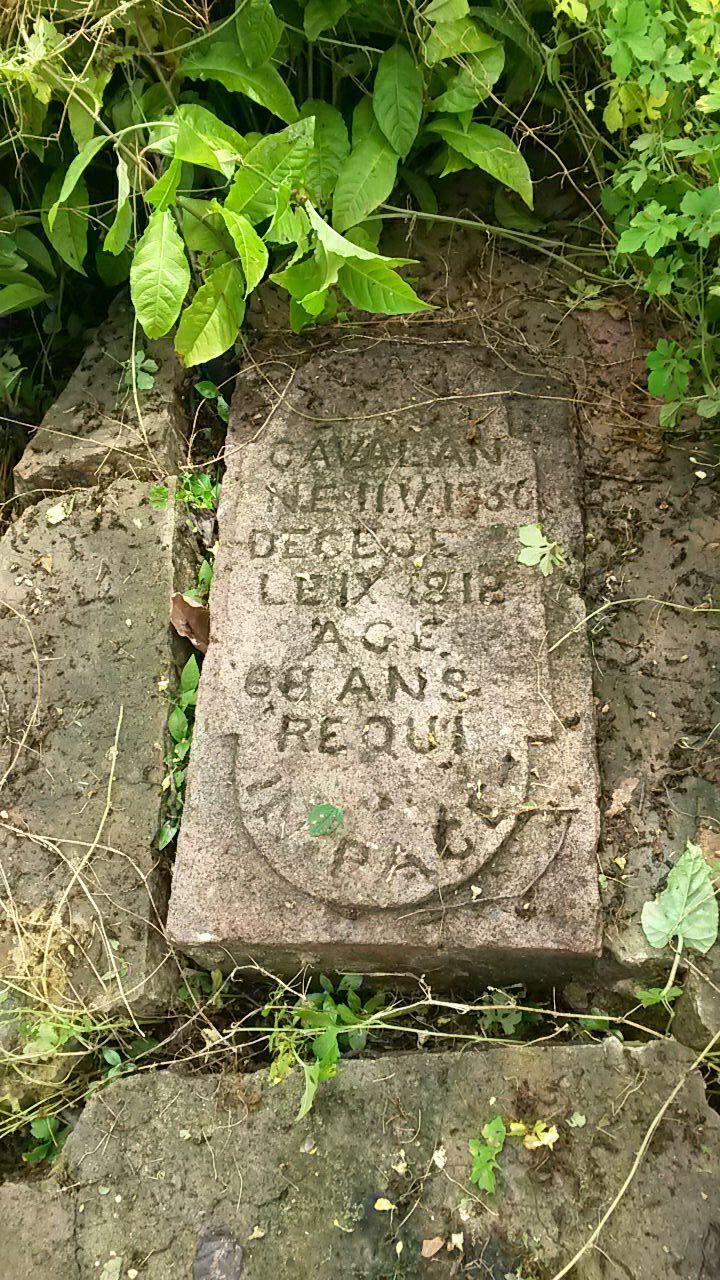 Bissessarsingh, whose role in unearthing our history has been immeasurable and immense, had researched the area where the graves are located.
They are, he told us some years ago, those of two early French planters in the now-vanished sugar district of Quemada, on an island where entire places vanish from memories and maps as if they never existed.
Although some land grants were probably made in the Cedros area during Spanish times, said Bisses­sarsingh, its isolation militated against agronomic development.
In 1783, however, a Frenchman by the name of Roume de St Laurent, seeing the obvious possibilities in a land as rich as Trinidad, collaborated with governor Don Jose Maria Chacon to convince King Ferdinand of Spain to introduce a Cedula of Population.
Said Bissessarsingh: "Under the provisions of the cedula, Catholic settlers would be invited to settle on the island and cultivate lands which would be allocated based on the number of slaves each white settler brought, with half the grant being given to coloured planters.
"This particularly appealed to inhabitants of the French West Indian colonies in Grenada, Haiti (St Domingue) and Martinique where the seeds of revolution spelled doom for white dominance. A number of grants were given in the Cedros area to French settlers, the average grant being 77 acres".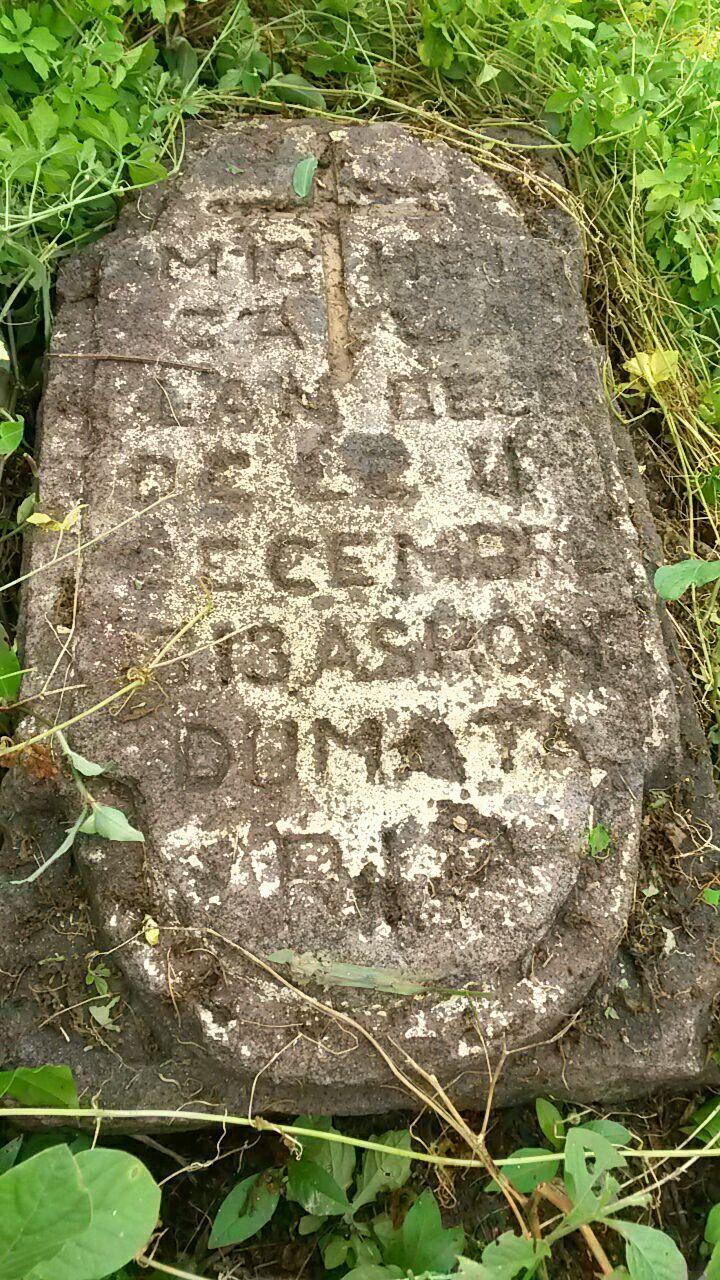 Quemada can no longer be found on any modern map, said Bissessarsingh.
"It is possible that the social isolation of Quemada planters insulated them from the obvious fact that as early as 1830, it was apparent that the human atrocity known as slave­ry would soon come to an end in the British Empire. While in other parts of the island, planters were sweating in fear of the inevitable day that their oppressed labour forces would be freed, Quemada seems to have remained indifferent.
Devastated by the Emancipation of the slaves in 1834, Quemada's aging proprietors either dwindled away on their abandoned estates or else emigrated in search of better prospects, leaving in their wake a tangle of broken dreams, rusty sugar boilers and forlorn tombstones to be engulfed by the bush.
"Even as early as the 1880s, a bare five decades after Emancipation, hunters would come across the remnants of these plantations in what seemingly was high woods. There is no record of any of these plantations lasting long enough to employ indentured labour from India, which began in 1845 and picked up in earnest from 1850.
So complacent had been the proprietors, so firm in their belief that their canes would be watered forever by the sweat and blood of slaves, they had failed to adapt", said Bissessarsingh.
The politician behind the conservation effort was former chairman of the Siparia Regional Corporation Leo Doodnath.
He said someone who had purchased one of the 233 lots on what is now L'envieusse Gardens told him about the grave. So he went looking for it.
He said it was the intention of the corporation to secure the location and erect a fence and signage, with the permission of the owner of the development. That never happened, but the graves, smothered again by vegetation, have survived unmolested.
The site is now on the National Trust's Heritage Asset Register, which is the official list of Trinidad and Tobago's historical sites that are worthy of notation and preservation.
Who are the Cavalans ?
There appears to be no Cavalans in Trinidad and Tobago. That surname died along with these buried people. However, in the slave regis­ters of the former British Colonial dependencies, there are several references to at least four slave-owning Cavelans of Trinidad.
The digitised documents name Jean and Michel Cavalan as having a plantation from the Quarter of Hicacos (as Icacos, Cedros, was then called. The documents, which record the name, age, height and marking of the slaves they owned, date to the early 1800s and name Jean and Michel as owning a cotton plantation called "Garden".
There is also an online database on people/organisations who received compensation from the British for the loss of their slaves at Emancipation.
Named in 1839 was one Jeanette Caveland of Trinidad, who received compensation in the sum of £44 for one slave.
Thereafter, the name passes out of the historical record.
NOTE: Richard can be contacted at richard.charan@trinidadexpress.com