In a 30-minute virtual funeral service, friends and relatives said goodbye yesterday to the Siparia father and son who died from the Covid-19 virus hours apart last week.
Five relatives were allowed to witness the double cremation at Belgroves Funeral Home and Crematorium in San Fernando.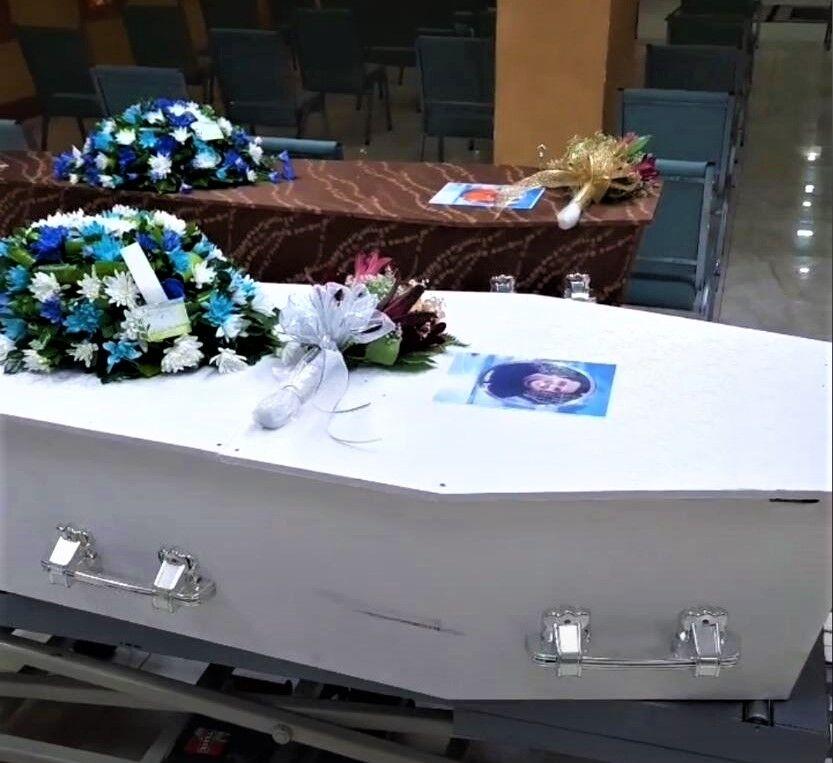 The bodies of Premnath Ramkalawan, 66, and his son Mahindra Nigel Ramkalawan, 36, were placed side by side in sealed caskets with their photographs.
And following a brief Christian prayer service, the son's casket was placed in the incinerator, followed by his father's.
The service and cremation were organised by the State.
During the cremation, Hindu bhajans were played by family members.
Premnath Ramkalawan's wife Sumintra viewed the funeral at her home surrounded by her son, daughter-in-law and two grandchildren.
Sumintra, 56, is recovering from the virus along with other family members who tested positive.
The father and son died hours apart between Wednesday afternoon and Thursday morning.
The men were never treated at hospital as they were asymptomatic and therefore ordered to quarantine at their Murray Trace, San Francique, home.
Relatives said the men's condition deteriorated at home and claimed that paramedics failed to respond in time to take them for Intensive Care Unit (ICU) treatment.
The son died first, shortly after noon on Wednesday.
Relatives said Mahindra began complaining of shortness of breath and paramedics were contacted. He was examined at home and told that he did not require urgent treatment, relatives said.
But his conditioned worsened and Mahindra was placed on an oxygen tank which his family bought. Relatives said the paramedics were contacted again and Mahindra was pronounced dead at the Siparia Health Facility.
Premnath Ramkalawan, a pensioner, began experiencing shortness of breath at 3 a.m. on Wednesday. Relatives said paramedics were contacted, but none showed up, and the grandfather was taken to the Siparia Health Facility, where he died at 5 a.m.
An ambulance arrived at the family's home at 6 a.m., relatives said.
The South-West Regional Health Authority (SWRHA) has launched an investigation into the family's claims.