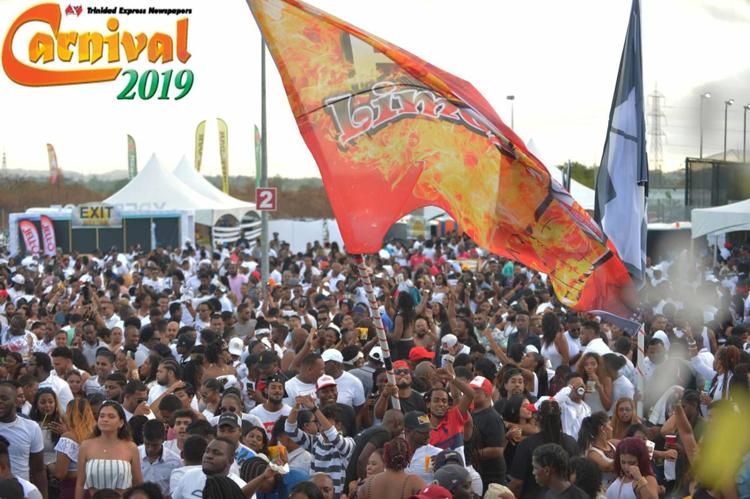 A MAN who was returning from the Xperience fete at the Brian Lara Cricket Academy on Saturday was fined $11,000 for driving under the influence of alcohol.
It was the second time he was charged with this offence.
Pradeep Ramkissoon appeared before San Fernando Traffic Court magistrate Anslem Leander on Monday.
The court that it was at 1.45 p.m. while along the SS Erin Road in Debe, that officers had caused to stop and speak to Ramkissoon who was the driver of a black Hilux. The scent of alcohol was detected on his breath, police prosecutor Sgt Ishmael said. His eyes were also red and his speech was slurred. He told the police he had a few drinks and that he "now come from the fete in Brian Lara."
Breathalyser tests showed a reading of 57 microgramme - 22 microgrammes over the 35 microgramme limit.
Ramkissoon was charged by constable Heeralal. Leander fined him $11,000. He was giving four months to pay the money or face three years in prison. Ramkissoon was also disqualified from driving for three years.
Ackimo Cobham was also fined $11,000 and disqualified from driving for three years after he was also found driving while under the influence of alcohol for the second time.
It was at 1.45 p.m. last week Friday that he was stopped along Jarvis Street, Vistabella. Ishmael said officers detected the scent of alcohol on his breath and he admitted he had consumed alcohol. Breathalyser tests showed he had a reading of 53 microgrammes.
He was charged by constable Figaro.
Leander gave Cobham three months to pay the $11,000. In default the will serve three years in prison.
Aniel Mannah was charged with driving under the influence, driving with an expired permit and using a vehicle without a valid certificate of insurance.
He was stopped at 10.20 a.m. last Saturday along the Gasparillo By Pass Road. He handed over an expired driver's permit which also meant that he was driving without insurance being enforced. Officers smelt alcohol on his breath and following breathalyser tests, he showed a reading of 49 microgrammes.
Constable Roopchand charged him with the three offences.
On the DUI charge, Leander placed Mannah on a $2,000 bond to keep the peace for two years. He was ordered to pay $400 for driving without a valid driver's permit and was also disqualified from driving for three years. Mannah was also fined $2,500 for driving without insurance. He was given three months to pay this fine or serve a prison term.