A PRIMARY school teacher involved in a road traffic accident, will face trial for allegedly failing to give samples of her breath during breathalyser tests.
Shamella Latchmepersad faced two charges when she appeared before San Fernando Traffic Court magistrate Anslem Leander on Tuesday.
The charges are that on Monday at the Ste Madeleine police station being the driver of a motor vehicle and being requested to provide a specimen of her breath for testing and analysis she failed without reasonable cause to do so.
Latchmepersad, 51 of Barrackpore, said she was not guilty of the charges laid by constable Sujeet Ramcharan. 
The magistrate informed that due to her pleas, the matters will go to trial.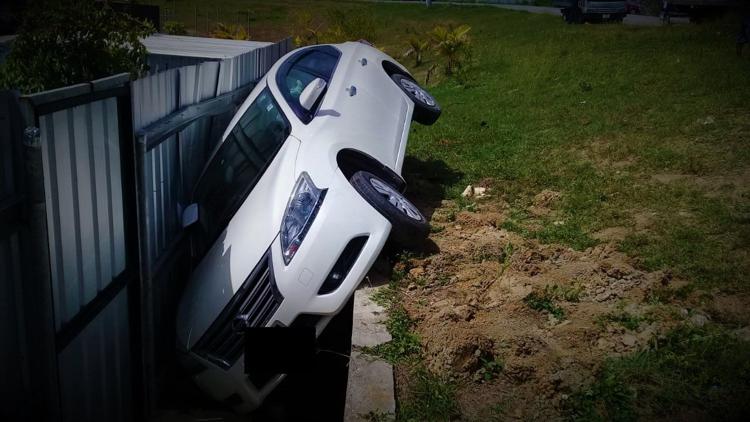 In his bid for bail for his client, defence attorney Frank Gittens said Latchmepersad had been a teacher for the past 28 years. He said she was the mother of two adults and had been married for 26 years. 
He said Latchmepersad had no previous convictions or pending matters but had performed 100 hours community service for driving under the influence of alcohol back in 2016. 
Gittens added that on Monday his client was involved in a road traffic accident and had not yet received medical attention from a certified doctor at the hospital. 
Police prosecutor Sgt Harold Ishmael however told the court that she was attended to on the scene by emergency medical technicians who gave her the "all clear".
Asked by the magistrate about any damage to people or property following the accident, Ishmael said no other vehicles were involved and no one suffered injuries. He said the car was sideways in a drain.
Leander said he considered all the circumstances and placed Latchmepersad on $35,000 own bail.
The matter was adjourned to June 26 for the police to hand over to the defence documents in the case.