CABINET will meet on a policy position for illegal and legal Venezuelans in Trinidad and Tobago to be allowed an amnesty where they will be given ID cards and allowed to work in the country for one year.
National Security Minister Stuart Young said yesterday he will take a policy position to the next Cabinet meeting for approval.
Speaking at the post-Cabinet news conference at the Diplomatic Centre, St Ann's, Young clarified reports that the Trinidad and Tobago Elections and Boundaries Commission (EBC) may be involved in the registration of Venezuelans, as Foreign ­Affairs Minister Dennis Moses had said in the Parliament.
Young recalled that Moses did in fact say this, but when the matter was brought to the Ministry of National Security to deal with, it was decided that neither the EBC nor the UNHCR refugee agency would have any involvement in the registration of Venezuelans.
Young said international bodies, the church and the UNHCR offered assistance which was declined, as the Government does not want to confuse the issue of ­asylum seekers and refugees with the registration process.
He pointed out that a "UNC page" was giving the narrative that the EBC will be ­involved.
"The EBC has no role in this," said Young, as he chastised the Opposition for attacking an independent body.
Young said his recommendation would be that the registration of Venezuelans take place over a two-week period and the logistics would be worked out.
Come forward and register
He urged Venezuelans to come forward when the registration begins, as he assured no one would be detained and they had nothing to fear.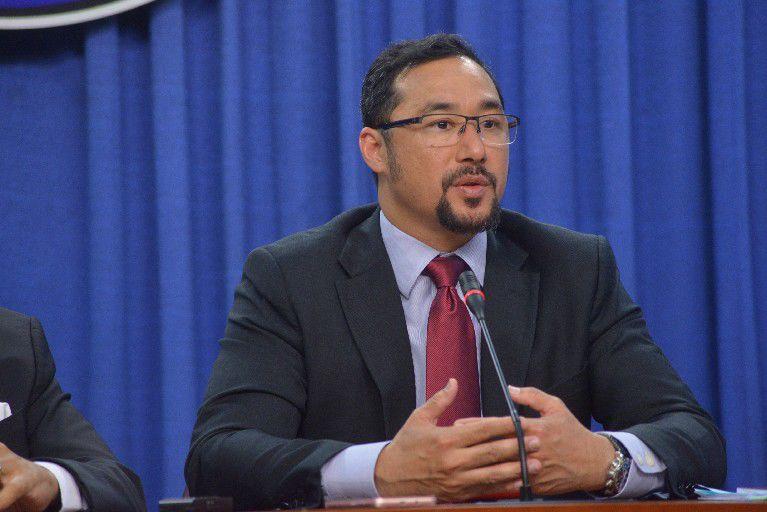 Young said a national earning less than $6,000 does not pay taxes and all the logistics as to whether Venezuelans will be paying taxes and health surcharge will be worked out.
He said if a person is already registered with the Living Water Community and the UNHCR, then that does not "disappear" and they are invited to come forward and register.
Young said this process will allow the Government to get data on the number of Venezuelans in T&T.
He noted there was the view, which he did not share, that there are tens of thousands of Venezuelans here, as he ­pointed out the population of Tobago is some 80,000 and comparisons could be made in terms of numbers.
It was estimated last year that there are 40,000 Venezuelans living in Trinidad and Tobago.
Young said he hopes that during the one-year period where Venezuelans will be allowed to work that there is some ­return to stability in Venezuela, and if not the ­Government will decide what next at that time.
A verification exercise, he said, will be done to ascertain whether all the information on the registration form is true and if the ministry finds anyone in breach or providing false information they will move to deport that person.
He said once the amnesty period to register is closedm then all Venezuelans ­coming after will be subject to the normal T&T laws, which include a 90-day legal stay in this country.
No decision on schools
Young said the registration will give Venezuelans "rights", and will address the exploitation some of them face from ­employers. He said employers may be mistreating Venezuelans and threatening to call Immigration authorities for them and so ­registration will give them a legal avenue to prevent that.
As to whether Venezuelan children will be ­allowed to attend schools in Trinidad and Tobago, Young said no policy decision has been made on that.
He noted healthcare in the country was free for all, no matter what the nationality.
Questioned on an argument that Venezuelans would replace local labour, Young said there were jobs in the country and, at the end of the day, it will be given to the best person.
He reiterated he did not believe the number of Venezuelans here was as high as speculated.
Asked about whether Caricom colleagues would be upset over Venezuelans getting permission to work here, Young said the Caribbean Single Market and Economy (CSME) was on the Caricom agenda.
He said T&T was only seven miles away from Venezuela and could be most affected by the situation there, and so he hoped Caricom colleagues would understand the Government was acting in a humanitarian manner.