Movement for Social Justice (MSJ) political leader David Abdulah believes United National Congress (UNC) political leader Kamla Persad-Bissessar should remove Gerald Ramdeen and Anand Ramlogan from the party, amid six corruption-related charges.
Both men appeared in court yesterday. And Ramdeen resigned as an Opposition senator yesterday.
"I am not now judging these two gentlemen. What I'm focussing now on is the political implications of this," Abdulah told reporters at a MSJ media conference on Sunday.
"As far as I'm concerned, and the MSJ is concerned, this has major political implications for the UNC…because Mrs. Persad-Bissessar chose Mr. Ramdeen to serve in the Senate, she chose Mr. Ramlogan as attorney general, even though certain people, including myself, may have advised her against that," he said.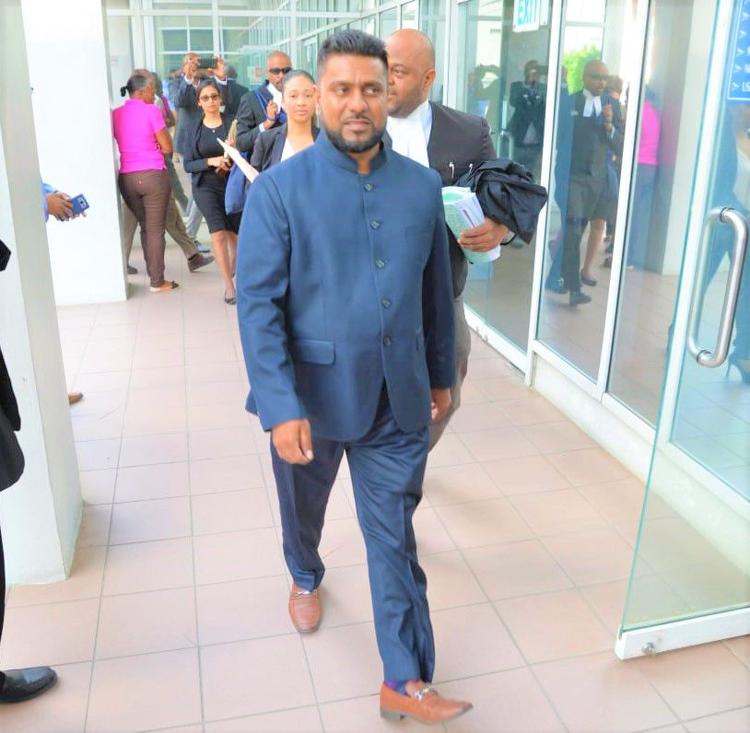 Abdulah's party withdrew from the People's Partnership coalition government in 2012.
He noted that while Persad-Bisssessar and the UNC last year called for Prime Minister Dr. Keith Rowley to remove Lester Henry as a People's National Movement (PNM) senator, after he pleaded guilty to drunk driving, she had been reluctant to remove Ramdeen as senator.
"You will also remember that she was very reluctant to remove Mr. Ramlogan when the issue surfaced about his involvement in the matter with Mr. David West and Dr. Rowley and the alleged issue of witness tampering," Abdulah pointed out.
He went on to call on Persad-Bissessar to clear the air on how much of the major expenditure by the attorney general between 2010 and 2015, when the People's Partnership was in office, was approved by the then Cabinet.