Prime Minister Dr Keith Rowley is claiming that on two occasions before the 2015 general elections, assassins were given the job to kill him.
And he said only last week, a assassination plot was uncovered, in which the target was Attorney General Faris Al Rawi.
He revealed details of the planned killing while speaking Friday night at Piggott's Corner, Belmont, where the Peoples National Movement (PNM) held a post-Budget public meeting.
He said: "They were so desperate to remove me from the lineup in 2015 that on two occasions, they hired a killer to kill me. The first killer refused and determined that somebody has to know this, and went and told a government official. We told the police."
He said "when we were dealing with that, they went and found another one. He too refused. And by this time, Special Branch was involved, and Special Branch knew about it. There is honour among thieves in this country. It appears as though there is honour among killers too."
He said that "on the edge of the 2015 elections" he was in the hands of Special Branch and private security.
"I used to be shuttled from my home, into your meeting, and shuttled back out. I could come and mix with you, because I never knew. In fact, there were places they were telling me I couldn't go, it was too dangerous. That happened in Trinidad and Tobago in 2015."
At the meeting, National Security Minister Stuart Young claimed that senior members of the United national Congress were speaking with criminals and gangsters who were in prison.
To this Rowley said " Those of you who think this is a joke, let me remind you all. Let me remind all of you, that somebody, somewhere in this country killed Selwyn Richardson" a crime that remains unsolved.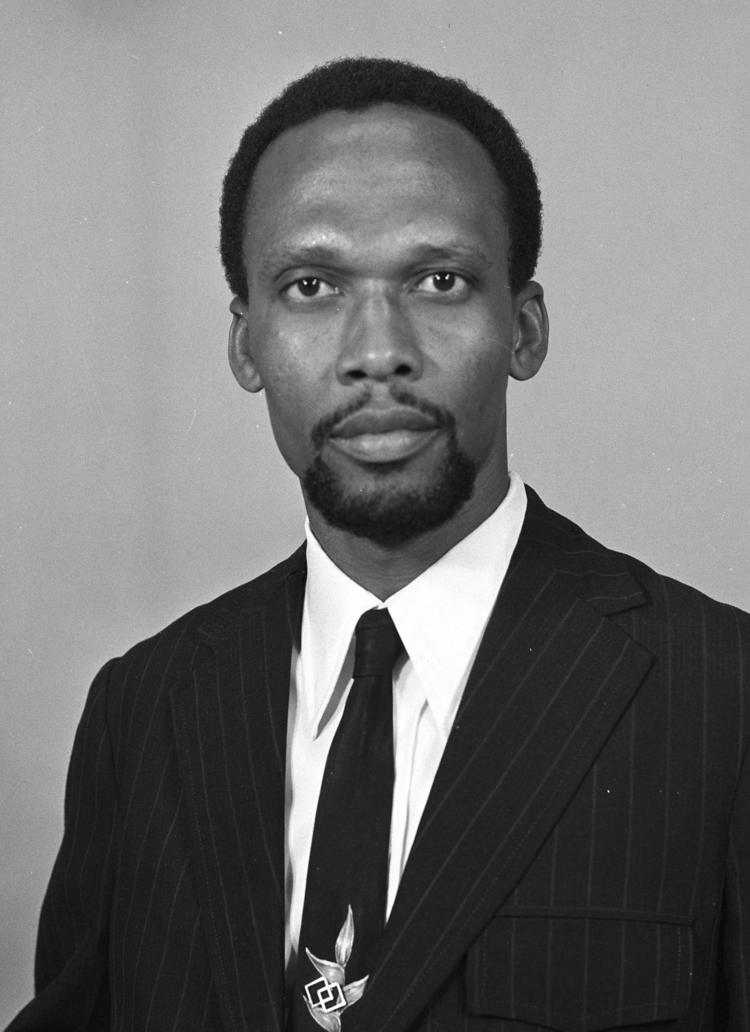 Richardson, a former attorney general, MP and Minister of National Security Minister was assassinated by unknown assailants as he was entering the driveway of his home in 1995.
What Stuart Young said
On his Facebook page, Rowley posted the following on Friday night:
Minister Stuart Young speaking at the PNM's meeting tonight said the following:
I receive a number of intelligence reports, security briefings on a constant basis provided with information from our various law enforcement and other intelligence agencies in Trinidad and Tobago.
I have within recent months received very disturbing information; it is my duty to tell the population about it.
It has come to my attention that very high-ranking members of the opposition, the UNC - at the Deputy Political Leader level, at the former Attorney General level - are engaging in active communication and conversation and interaction with the criminal elements in our society.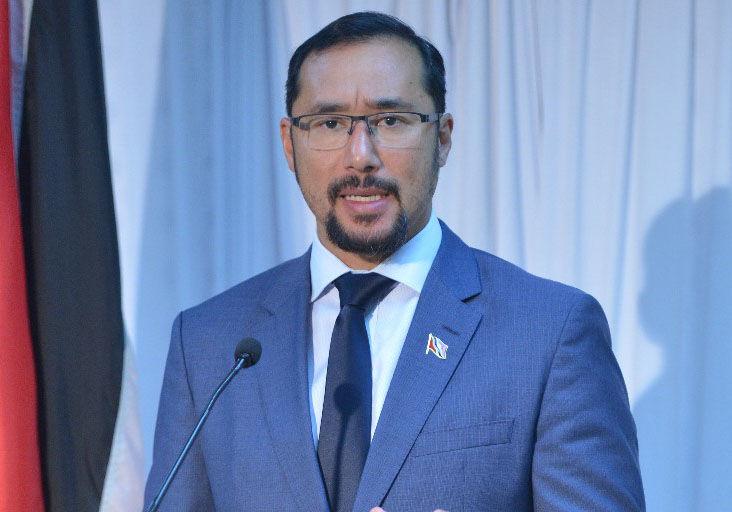 We worked very hard to pass the Anti-Gang law that makes it a crime in Trinidad and Tobago - it is now criminal to conspire with, be a part of or recruit persons to be in a gang. At the highest level of the opposition, they are engaging the criminal elements.
An elected member of parliament in the Opposition from South had been engaging with one of the recently arrested "gang leaders" in POS and in Diego Martin - communities which have nothing to do with Deep South.
That same MP and now a Deputy Political leader actually employed this person at the HDC during their tenure in 2013. That is how far back the relationship goes.
And I have information that a sitting member in the senate has been in communication with a gang member charged with murder from within prison walls telling the Opposition who should be local government candidates in their party. There are also former members of parliament from the Opposition engaging with persons who are known to be involved in gang activity.
Citizens, I put it before you because it is disturbing as one must question. What is the context of their conversations?
This disturbing trend must be put down as a marker tonight as one must question what is the legitimacy of those conversations.
I can give you the assurance as Minister of National Security that we are giving our forces the resources to go after the criminal elements in our society.
UNC responds
UNC PRO Senator Anita Haynes issued the following statement in response to Young's reckless rant:
"It is not the first time, nor do we expect it to be the last that Stuart Young would show he is unable to treat the office of Minister of National Security with the respect and dignity it deserves.
 The comments coming from the political platform on Friday 18th October have exposed a desperate and defeated Rowley administration that is now grasping at straws. They have only just found their voices after being rendered speechless following the Leader of the Opposition's presentation of the UNC's National Economic Transformation Plan in Parliament.
 The Rowley administration's main mouthpiece Stuart Young has shown that he is willing to use his position for politics to suggest some validity to his deranged outbursts. The Minister of National Security needs to tell us why, under his watch, no one in this country feels safe. Young needs to account for his tenure as the worst Minister of National Security this country has ever seen. Perhaps his preoccupation with pursuing a vendetta against UNC members and anyone who disagrees with the Government has rendered him incapable of performing in his portfolio.
 The Local Government Elections campaign has kicked into high gear and while the UNC is preparing our proposed candidates to be solid representatives for the communities, the PNM is continuing to wage a propaganda war. The days of "Emailgate politics" where you will say anything to win an election are over! The population is demanding more from those of us who hold office and the UNC will rise to the occasion and do the work necessary to take this country forward.