Criminal suspect Hardath Solomon, who was before the court for an alleged bank robbery of over $3 million, was shot dead last night.
Solomon, 42 of Freeport, was killed in a drive by shooting near the Freeport police station at around 7 p.m.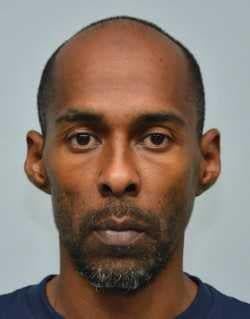 He had just left the station, having presented himself as a condition of his bail.
By thew time police responded, the killers were gone, and could not be found.
Back in September 2017, Solomon was charged with breaking into and stealing $3,030,000 from the Montrose, Chaguanas branch of First Citizens' Bank.
Entry was gained through a window.
He also faced a charge of possession of two grammes of marijuana.