For older people living in the towns and communities near the former Petrotrin Pointe-a-Pierre facility, yesterday's blast terrified many who remembered the events of 1991.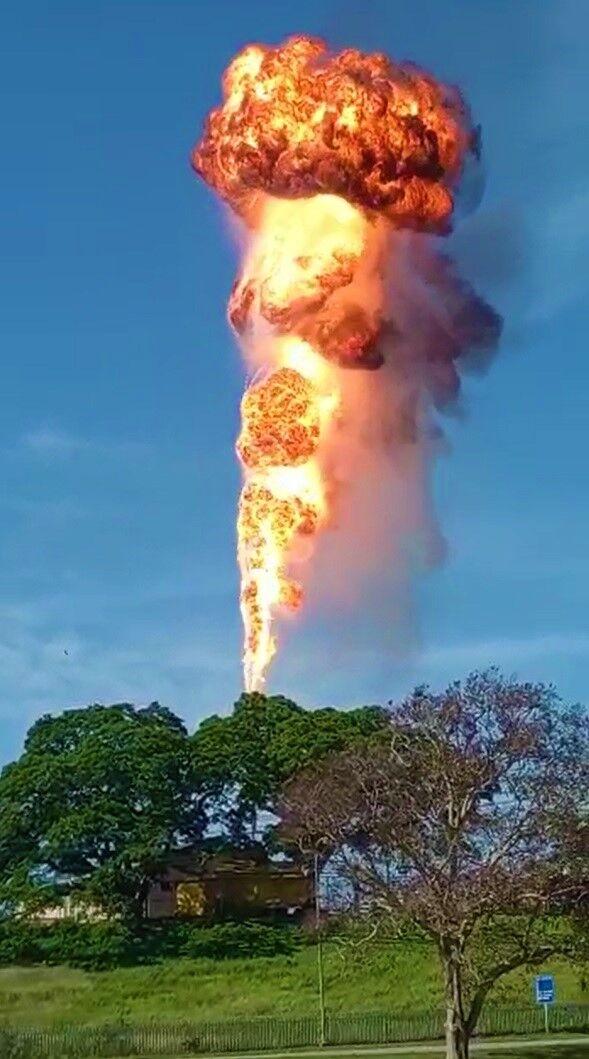 In that year, the cataly­tic cracker of the oil refinery exploded in a deafening explosion that killed and maimed some workers.
The explosion at the NiQuan Energy Trinidad Ltd's gas-to-liquids (GTL) plant was so loud that people living as far away as La Brea, Barrackpore and Fyzabad heard it.
"The house shook and windows rattled. It was really bad. It was a very scary thing to wake up to," said a resident whose home in Vistabella is within the line of sight of the compound.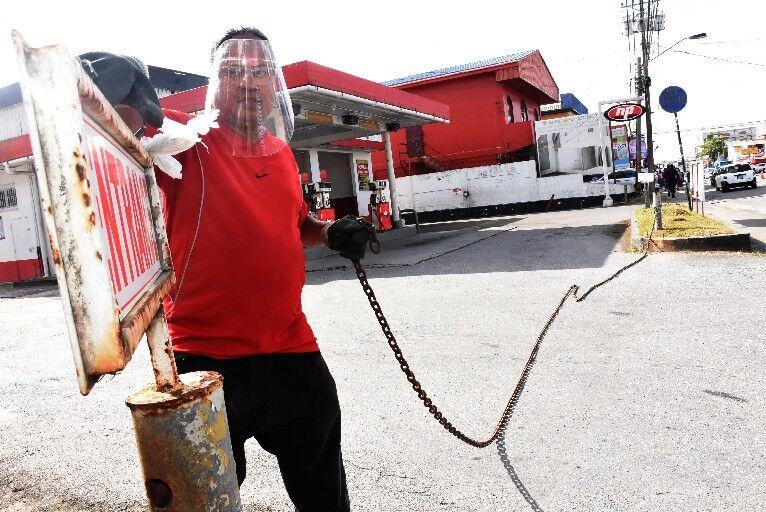 It was particular bad in the fenceline communities of Gasparillo and Marabella where people who were still sleeping at 6.35 a.m. were jolted out of bed.
"Felt my whole house vibrate, very frightening experience," said one.
"Heard and felt it in Ari­­­pero (near La Brea). I swear God finally come, seriously," said another.
La Brea is 20 kilometres away from Pointe-a Pierre. Fyzabad is 16 kilome­tres away.
There were no reports of damage to any of the homes.
In explaining the explosion, NiQuan GTL said the plant at Pointe-a-Pierre suffered serious equipment failure during the start-up of the hydrocracker system.
This resulted in the blowout of the DA-301 system, part of the product-cleaning process, and caused a fire which was quickly contained.
The Pointe-a-Pierre compound has seen multiple serious industrial accidents over the years.
In 1985, a fire at then Trintoc killed 14 workers.
On June 5, 1991, an explosion at the Fluidised Catalytic Cracking Unit, Trintoc refinery, killed one worker and injured 14.
In July 2012, an explosion at the then Petrotrin re­­finery claimed the life of 59-year-old pipe-fitter, Joseph "Rudy" Carrington. The blast occurred at the Fluidised Catalytic Cracker Unit.
The Petrotrin refinery was decommissioned in November 2018.