The abuse eight-year-old Mukeisha Maynard suffered was no secret.
From birth the child was dealt blows from her father, Michael Maynard, until last Saturday when the beating turned deadly.
The news of Mukeisha's murder and Maynard taking his own life sent waves of grief and shock throughout the country yesterday.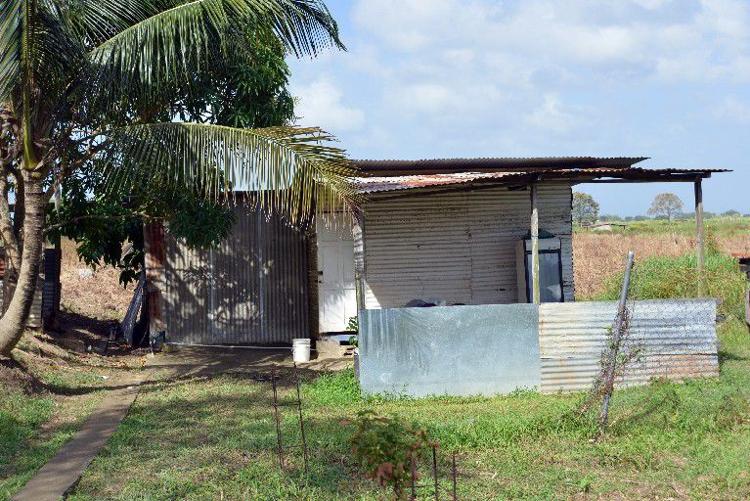 In the wake of the tragedy the question is why was nothing done to save Mukeisha or even help her father.
Her mother, Maysonia Thomas, knew her children Mukeisha and son Makessi Thomas, ten, suffered violence at their father's hand.
The children's grandmother, Sandra Maynard, knew her son beat his children and even the neighbours and the people of Kelly Village knew of the beatings but no one intervened.
Mukeisha's brother — a child himself — was the one who found her lifeless body at their father's humble home at Kelly Village and sounded an alarm. His father died by hanging.
The Express spoke to the Mukeisha's mother and grandmother yesterday who both admitted they were aware of the abuse.
The child's mother, Maysonia Thomas, said she was fearful of Maynard's "rage" and also claimed the police did not respond to her when she sought help.
Licks for everything
Grandmother, Sandra Maynard, speaking to the media yesterday from her small home, a stone's throw from where her son and grandchildren lived, said her son will have to answer to God for his crime.
She said just over a year ago her son took both Mukeisha and Makessi from Morvant where they lived with their mother and brought them to Kelly Village.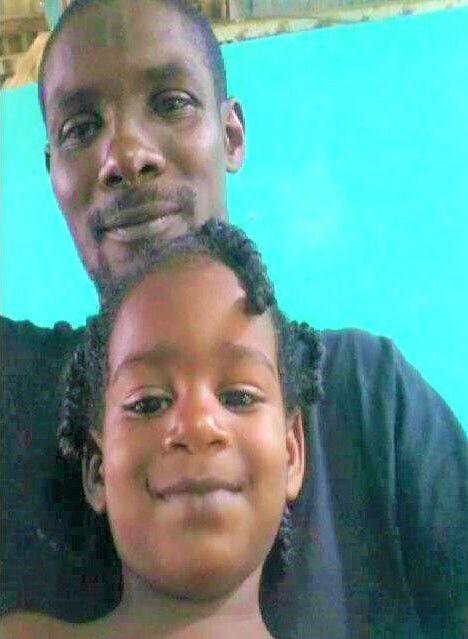 Maynard said she cared for the children at first and she and her family members took issue when they saw Maynard beating his children.
She said he lived with them at her mother's house and he then left and went a short distance away to Boysie Trace where he lived alone with his children.
"When he was across by my mother here living and we call the police and when they come they use to say well that's he child and they cyah do nothing and they leave it so. And when we call the mother and tell the mother come for the children she never reach," said Maynard.
"He had a piece of land in Boysie Trace so when we tell him we can't take it no more he lock he lil house and he went across dey.
"Now we ain't seeing what going on across dey. Neighbours use to tell us when he beating the child. They say she pee the bed and he beat the child, like he hit she on she head hard. She bathe, he (Maynard) powder up she whole body so the mark cyah show and she lie down dey."
Maynard said her son was supposed to go to the Baptist Church on Saturday night but he never went.
She said when he saw his daughter had died, he took his life.
Maynard claims numerous attempts were made to contact Mukeisha's mother whom she called "Sonia".
"We keep calling Sonia, come for the children. She said she coming, She would call meh daughter and say she reach Caroni Police Station and waiting for a police but they have no jeep. She always making excuses not to come for them children but now the little girl dead it wasn't two minutes and she reach here," she said.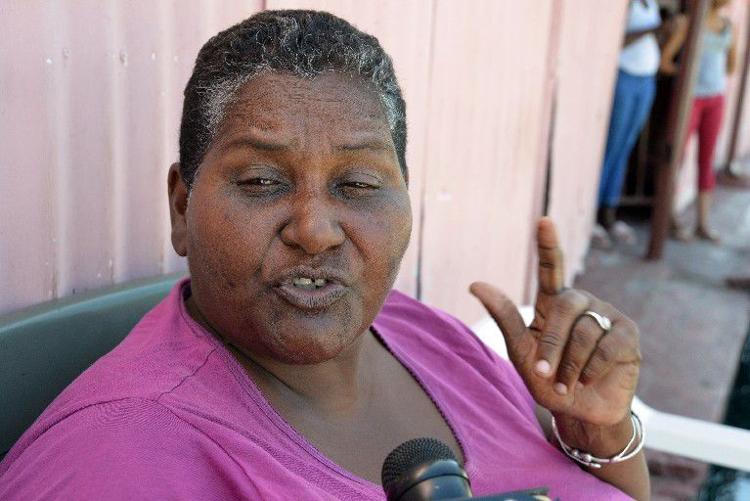 Maynard said she is hurting over her son's actions and death but her greater concern is her grandson.
"He have to talk to God and let God deal with he for that. Me ent really studying he much, you know, I studying my grand-daughter. Yes it hurting me I make Michael, he is my big son, it hurting me to know meh child dead, he have to go that way, he make that choice, I can't do nothing for that," she said, adding that Michael was the eldest of her eight children.
"I asking for help for Makessi because Makessi traumatised because this morning he get up and he start to cry, you know. I talking to him I said, 'Boy yuh daddy dead, your sister dead, your granny here for you," she added.
Learning disability
There appears to be contention over who now gets to care for Makessi as Maynard said she does not want him to go to his mother.
She said she is ready to face whatever legal fight to keep him.
"You want to carry him back Morvant for him to be on the streets for he to get shoot in Morvant the way the thing going now? I want my grandchild to keep and I begging allyuh... I wanted them children to mind, as a grandmother I wanted them children by me," she said.
Maynard said it was only recently Makessi started going to school as the relevant documents to get him into school were not signed.
When questioned, Maynard said Mukeisha did not go to school as she had a learning disability and would spend the day at the neighbour's house.
Asked if her son was violent to his siblings, Maynard said he was not and was always quiet.
"He is a child, he never use to say if he had problems, he keep everything to himself. He was always quiet. You doesn't know what he thinking unless he get vex then he will cuss and say XYZ. But other than that he grind, he grind heself," she said.
She admitted she beat him as a child but only when he was involved in wrongdoing.
"Yes, I use to cut he tail when he do wrong thing. But he was always quiet and to himself. He would go to school and come back and stay by himself. He do he work, he was a bright child, I never had any problem with him with school," she said.