Months of uncertainty are ­finally at an end for 59 Trinidad and Tobago citizens who have been stranded aboard cruise ships as a result of the Covid-19 lockdown.
Six nationals aboard the Carib­bean Princess were expected to arrive in Trinidad last night, while 53 nationals aboard the Disney Fantasy will be allowed to return tomorrow.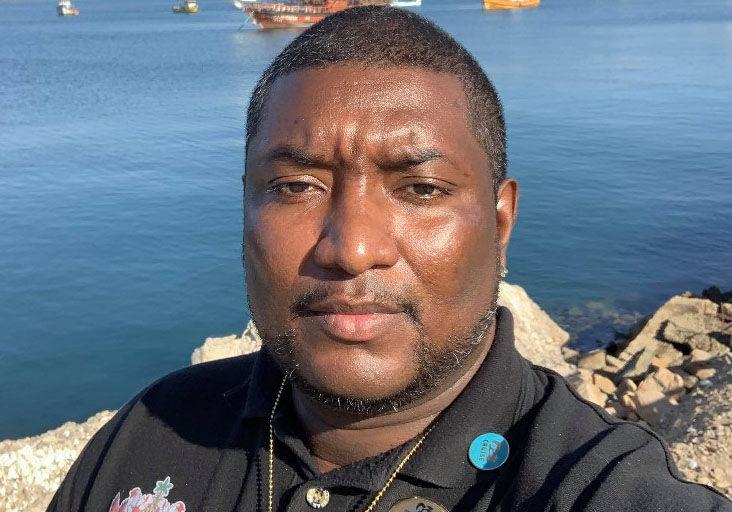 The Ministry of National Security yesterday gave the green light for the 59 nationals, who are workers and crew members on the vessels, to be allowed entry into Trinidad.
A statement from the ministry yesterday said the 59 will be medi­cally examined and quarantined upon their arrival.
It added that discussions are ongoing to facilitate the return of more than 300 nationals on other cruise ships.
The ministry did not identify the vessels from which the nationals were returning, but Sterling Howell, one of the Trinidadians on board the Caribbean Princess, said he and five others on the vessel received confirmation they would be brought home last night.
The six are Howell and four members of his band, Xcite; as well as a pan player aboard the Caribbean Princess.
Health Minister Terrence Deyal­singh confirmed yesterday the six will be quarantined at The University of the West Indies' Debe campus.
The Caribbean Princess has been making the rounds dropping off Caribbean nationals to their respective countries over the past few weeks.
Crew members from Santo Domingo, St Lucia, St Vincent, Grenada and Barbados were delivered to their countries and the vessel was scheduled to leave Barbados waters to head to Mexico.
The vessel has had no confirmed cases of Covid-19 on board.
Speaking with the Sunday Express, Howell said after 70 days of being stranded at sea, being allowed to come home feels like a "dream come true".
He said once the State quarantine period is over, he wants to spend time with his fiancé who he has not seen in months.
"I'm excited to rest foot on my land and to be a part of my country, my culture, my family, my friends, my people. I just can't believe this day is here," he said.
The Disney Fantasy, which had stopped for refuelling in Trinidad, has already scheduled a trip to St Lucia to drop nationals of that country today.
The vessel will return to Trini­dad with the locals tomorrow morning.
345 waiting to hear
A crew member on board that vessel told the Sunday Express they received confirmation the ship will be allowed to dock at 5 a.m. tomorrow, and the nationals on board will be allowed to ­disembark sometime during the day, after completing medical examinations. They will be taken directly to a quarantine facility.
Meanwhile, T&T nationals aboard the Royal Caribbean are questioning when they will be able to return.
That vessel is currently in Barbados waters with about 345 Trini­dadians on board.
A crew member told the Sunday Express he had no idea when they would be allowed entry to Trinidad, but he expressed hope that with other nationals on cruise ships being brought home, it would soon be their turn.
National Security Minister Stuart Young could not be immediately reached for comment yesterday.
Following is the Ministry of National Security's statement:
The Government of Trinidad and Tobago has been communicating with the various cruise ship companies and is seeking to make arrangements and schedule the return of our nationals on the various different cruise ships.
The first six nationals will arrive in Trinidad today (May 23, 2020), and then 53 more nationals will arrive on Monday (May 25, 2020).
Upon arrival, our nationals will be medically examined and assessed by our public health officers and will be subject to State quarantine arrangements.
Minister of National Security, the Honourable Stuart R Young is engaged in discussions surrounding the entry of the remaining 300-plus nationals and the management and timing of their return.
The Government continues to carefully manage the return of our nationals in a manner designed to protect both those returning, as well as the population in Trinidad and Tobago.