A criminal suspect was killed during a botched robbery in San Fernando this morning. Just after 11a.m. three men attempted to rob a bar at the corner of Cipero and Sutton Street.
They were met with gunfire and ran.
One was shot in the leg.
He hobbled away.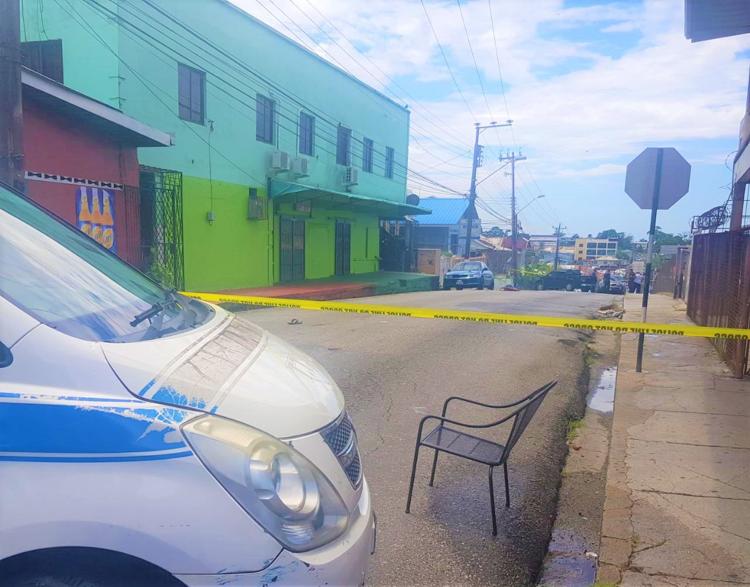 Police are looking for him.
One was arrested trying to flee.
One man died on the road, blocking it.
A gun was recovered on the road.
Police have closed the road, causing a traffic snarl as workers try to go about their lunch time business.