The Ministry of Works and Transport (MOWT) is acting on recent information disseminated by the Meteorological Office of Trinidad and Tobago on the presence of a low pressure weather system over the Atlantic Ocean.
With the potential impact of heavy rainfall and thunderstorms from the 22nd to 23rd September, the Ministry has joined the Ministry of Rural Development and Local Government (MRDLG) to conduct a nationwide state of preparedness using internal resources.
The MRDLG, through its Senior Disaster Management Coordinator has advised all Municipal Corporations to be in a state of readiness in the event of hazard impact during this period, and today Rohan Sinanan, Minister of Works and Transport has extended these efforts with the resources of his Ministry to provide immediate assistance when and where necessary.
To this end, the Minister held a special meeting with the Heads of Divisions of MOWT to put contingency measures in place.
"The Ministry of Works and Transport is doing its part whereby all the Heads of Divisions are in constant communication with all the district offices throughout the country and we will make sure our equipment is out there. We will also have all the contractors we work with on stand by in case we need them. The idea is that if anything should happen (infrastructurally), we will be out there beforehand, we will be on location. There should be no blockage or anything of the sort that we can't deal with immediately," he said.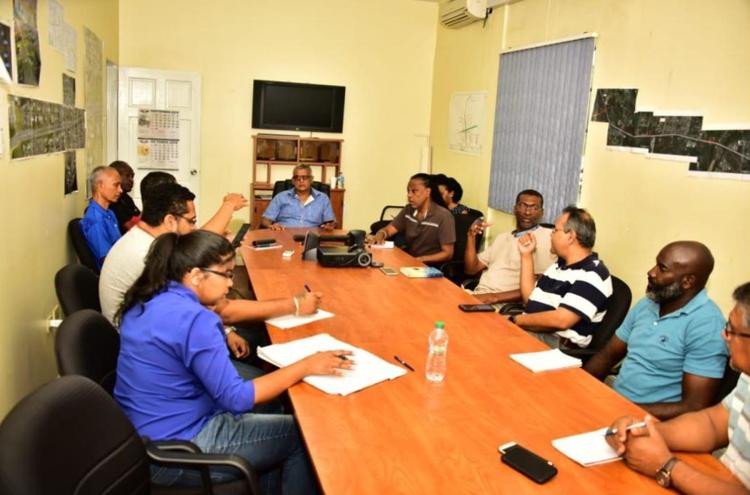 The Ministry of Works and Transport wishes to urge all citizens to pay attention to all alerts and bulletins issued by the Meteorological Office of Trinidad and Tobago and other authorities, and contact the Disaster Management Unit or your Regional Corporation should you require assistance.