Pan pioneer Ellie Mannette has died. He was 90.
Born Elliot Mannette in San Souci, Trinidad on November 5, 1927, Mannette passed away on Wednesday at a hospital in West Virginia, USA. 
Considered the father of the modern steel pan, Mannette is reputed as being the first person to use a discarded oil drum, sinking the top to make a concave-shaped steel pan.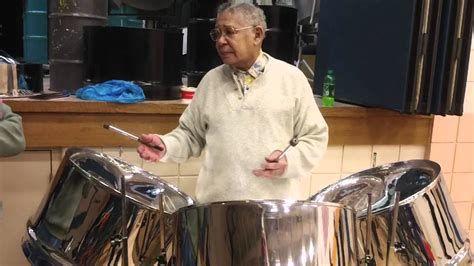 Mannette honed his skills while performing with Oval Boys, and after he turned down a scholarship offer in 1948 to study music in London, to focus on making pans, he toured England as a member and tuner of  the Trinidad All Steel Percussion Orchestra (TASPO) in 1951.
He later migrated to the United States in early 1960s where he worked on building the U.S. Navy Steel Band before accepting an invitation to make pans for an inner city youth programme in New York.
Knowledge of his craft spread throughout the U.S., leading to an invitation from the West Virginia University in 1991, to lecture students in the art of making and playing steel pans. He also established his own company, Mannette Steel Drums.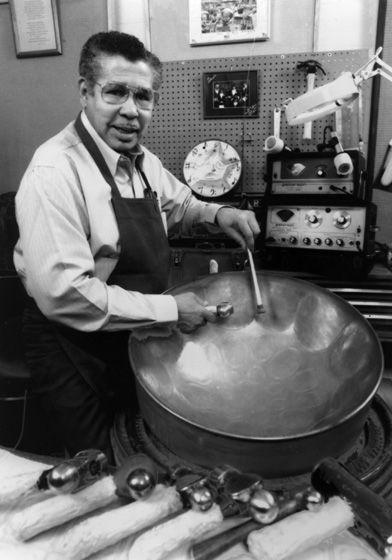 His work did not go unnoticed as in 1969 he was awarded the Hummingbird Silver medal for his innovation in pan making. This was followed by a 1999 NEA National Heritage Fellowship award in the U.S.
Mannette received several other recognitions, among them a Chaconia Medal (Silver) for his outstanding contribution to culture, and an Honorary Doctorate from the University of the West Indies (UWI), both in 2000. And in 2003, he was admitted to the Hall of Fame of the Percussive Arts Society in the U.S.