A fire truck has crashed and overturned at Independence Square, Port of Spain.
The appliance struck a private car and flipped near the Roman Catholic cathedral.
It happened at around 6.30a.m.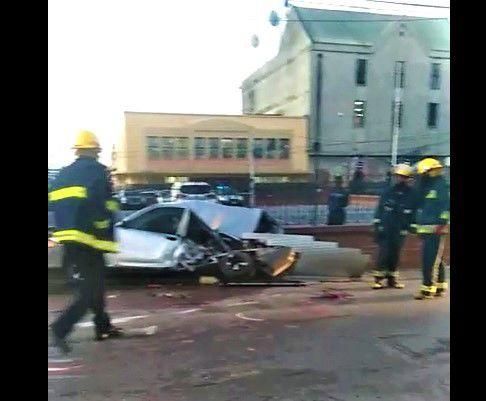 Two fire officers and the driver of the vehicle have been taken to hospital.
The fire fighters were on their way to a house fire located next to the St Barb's Police Station.
Fire fighters from the Wrightson Road and Belmont fire stations are on the scene.