In one of the dumber crimes of the year, five men broke into a business located within sight and hearing of the Princes Town Police station, and ended up arrested and shamed on social media.
The store in located at Tramline Street, three buildings away from the police station.
The owner Ferrina Ali told police she locked up at 6.30p.m on Thursday.
At 4.30a.m she was called to the place and found the front glass smashed and the store ransacked.
Cell phones and accessories were taken.
Constable Rampersad and an party of officers got a tip off and chased the getaway car to the Tarouba Link Road, San Fernando.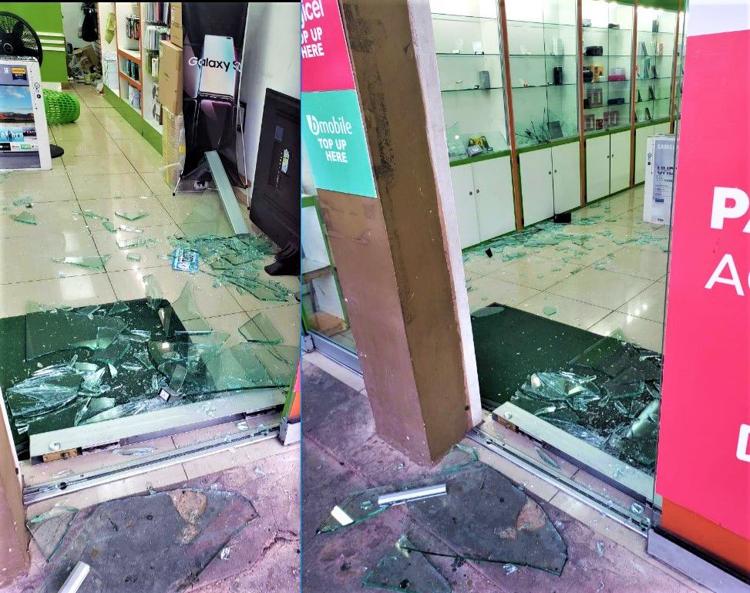 The car, a burgundy coloured B14, was stopped just as the men were turning onto the Solomon Hochoy Highway.,
They were ordered out of the vehicle.
Photographs of the handcuffed men have appeared on social media. They  suffered numerous injuries, but it is uncertain how it happened.