A senior legal adviser in the Office of the Attorney General is said to have advised organisers of a loophole in the Public Health Ordinances which enabled over 100 patrons and popular soca singers to assemble on board a pleasure craft converted into "a floating restaurant" on Sunday.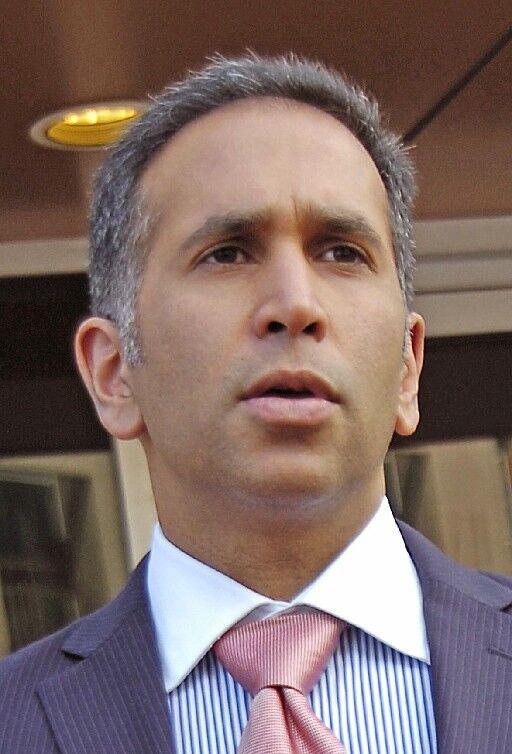 Recent amendments to the regulations have seen the reopening of in-house dining once a safe zone is in effect, that is, diners showing proof of their fully vaccination status.
Partying on pleasure craft is illegal under Public Health Regulations.
Via social media yesterday, organisers said the event was legitimate and they in no way breached Covid-19 regulations since the party vessel never sailed and food was being served in a restaurant-type setting.
The party atmosphere gathering is currently engaging the attention of the police who have initiated a criminal probe into the matter.
Checks by the Express revealed that advertising for the event took place via a selected WhatsApp group.
On Sunday, according to police reports, Western Division officers received several calls from concerned people reporting that a boat party was taking place. When officers arrived in the vicinity of the Anchorage in Chaguaramas, several party attendees started running, sources said.
The letter
Businessman Adrian Scoon wrote to Health Minister Terrence Deyalsingh on December 26, 2021 stating he (Scoon) "wish to convert our vessel into a floating restaurant and, more importantly, a safe zone".
The correspondence to Deyalsingh reads, "Dear Minister Deyalsingh, we at the Ocean Pelican are writing to inform you that we have attained our Restaurant and Bar Licence and wish to convert our vessel into a floating Restaurant and, more importantly, as a safe zone.
"On advice from the Honourable AG Faris Al-Rawi, we ensure you that our vessel will remain docked and will not sail so as to adhere to the Public Health Ordinance Regulations. We emphasise that we plan on observing all protocols that constitute a safe zone during this period. Should you require any further information, please feel free to contact the undersigned via (cellphone number omitted by the Express). Regards, Adrian Scoon - managing director".
Checks by the Express on the Ministry of Legal Affairs Company Registry for the company Ocean Sweetness Ltd show the annual returns filed on September 16, 2021, being paid to the holders of shares, Harbour Tours Ltd and Shane Gillette. The beneficial owners of shares are - Adrian Scoon of Westmoorings, businessman Barry Lewis of Diamond Vale, businessman John Stuart Gillette of Bayshore and businessman Shane Gillette of Bayshore.
Several attempts to contact Scoon and Health Minister Deyalsingh yesterday were unsuccessful.
Permission granted
for land activity
Under the Custom and Excise Division and according to the Special Licence [Liquor Licences Act Chpt. 84:10 Section 45 (1) (a) (b) (c) (2)] permission was granted to Scoon trading as Ocean Sweetness Limited of #25 Queen's Park West, Port of Spain, to be issued a Special Licence (Special Restaurant Licence), in respect of the vessel: MV Ocean Pelican. That licence is valid for the period April 1, 2021 to March 31, 2022.
The sum of $3,375 was paid for the licence and was signed off by the Comptroller of Customs.
A copy of his receipt states that the Licensing District of St George West, "Adrian Scoon being the keeper of a restaurant known as MV Ocean Pelican in premises situated at #25 Queen's Park West, PoS, is hereby granted a special restaurant licence in respect of the said premises which shall be valid from the day of the date thereof until the 31st day of March next ensuing 2022...dated December 23, 2021..."
The licence granted, the Express understands, was for operations at the Queen's Park West address.
Checks by the Express on the Ministry of Works and Transport website under Listing of Registered Passenger/Recreational Vessels- For Party Cruise Operations lists the Ocean Pelican - Official number: TT 030232, Number of Passengers: 257.
Under Section 4(1)(C) of the Public Health Ordinance Regulations 2020 states, (1) For the purposes of controlling and preventing the spread of the
2019 Novel Coronavirus (2019-nCoV), it shall be an offence, during the period specified in regulation 17, for any person to– (b) operate a party boat, boat tour or club; (c) hold public parties or public fetes;
Seaside Brunch Party
Via WhatsApp, the Seaside Brunch Party was advertised as follows, calling on attendees to deposit admission payments to the account of YUP Entertainment (Young Urban Professionals) .The WhatsApp invitation sent to selected party-goers stated:
Date: December 26, 2021 (Boxing Day) Time: 1 p.m. - 7 p.m.
Location: Westside (Exact location will be shared closer to the day of the event)
Cost: Men/Women $450
Dresscode: Fashionably Chic Event Details:
Finger Food and Cocktails Inclusive
Description: Seaside Brunch is a fashionably chic event filled with saporous delicacies, amazing ambience and entertainment. Includes: Finger Foods, Cocktails, Mimosas, Photo Props, Picnic