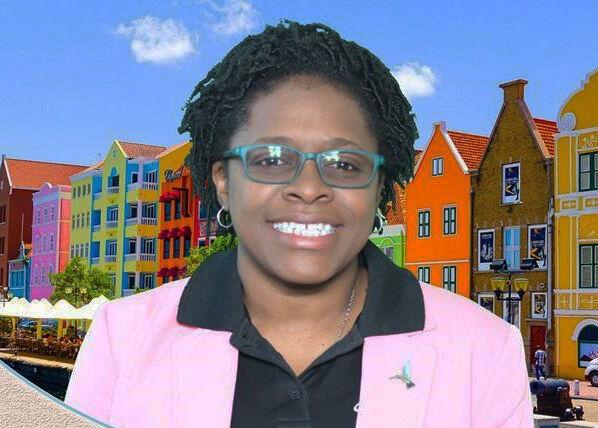 Caribbean Airlines (CAL) passengers flying the domestic route between Trinidad and Tobago should be required to show proof of vaccination before they fly.
This is the call of CAL's pilots and stewards, who are of the view that their safety is compromised as at present anybody can fly back and forth between the islands without proof of vaccination or negative PCR test.
They said mask-wearing on the airplane is simply not enough to provide protection.
The CAL crew is requesting that Prime Minister Dr Keith Rowley, who travels to Tobago frequently, take the lead on this and ensure there is a vaccination requirement for the domestic air-bridge.
The Express spoke to some of the pilots who requested anonymity and who indicated that their views are the sentiment of the majority of CALs pilots and stewards who are vaccinated.
The pilots pointed out that since Trinidad and Tobago's international borders were re-opened on July 17, 2021, there is a policy whereby vaccination proof is required for travel and a negative PCR test to enter T&T.
Unvaccinated travellers are mandated to quarantine upon arrival, but there is a level of protection as everyone must provide a negative PCR test before flying, they said.
The pilots said the policy simply needs to be applied to the domestic route in respect of presenting proof of vaccination.
On December 18, 2021, Prime Minister Dr Keith Rowley provided figures of the vaccination rates at some State enterprises, including Caribbean Airlines.
A total of 98 per cent of CAL pilots and 100 per cent of stewards were fully vaccinated. The pilots and stewards account for 40 per cent of Caribbean Airlines staff of 1,400.
Free movement
The pilots pointed out that ATR aircraft which service the domestic air bridge do not have an air filtration system like a Boeing 737. "The 737 has a HEPA filtration system. The ATR has zero. It's a big tin can with air circulated everywhere. Hence we should be even more careful than say a taxi. The effects are if some person coughs or sneezes, the whole plane breathes it," he said. The High Efficiency Particulate Arrestance (HEPA) filters are high-end filtration systems that filter out 0.3 micron particles and protects air quality.
They noted that there is a high Covid infection rate in both Trinidad and Tobago, and drew attention to hundreds of Tobagonians attending a "zess" lime on New Year's Day during the height of the Covid-19 pandemic. "It's always been serious, but you see the situation in Tobago and persons are freely moving between the islands and spreading it," said the pilot.
They said it was unfair for them to do the responsible thing and get vaccinated to work and to protect their families, and then share an aircraft with unvaccinated passengers who can transmit the virus.
The pilots noted that both vaccinated and unvaccinated persons can spread Covid, but there is a level of protection through vaccination.
"All of us have to show proof of vaccination to have a meal, to have a drink, to watch a movie, but yet still persons can get on board an aircraft with no filters and no additional protection for a flight, without proof of vaccination? How does that make sense?" the pilot said.
"We simply would like passengers flying the domestic route to show proof of vaccination. This will also help in the national effort of getting our population vaccinated," the pilot added.
Defeating logic
The pilots further stated that the current Covid-19 protocols in place defeat logic.
"On the one hand, you only allowing one flight in the terminal, you spacing out everybody, you remove seating from the main areas of the airport and only allow people to sit spaced out in the terminal, you space them out when boarding but when you get on the plane everybody squeeze up like a tin of sardines," said the pilot.
"There are people walking around with Covid and spreading this thing. Nothing is stopping them from flying, and a measure of protection can be put into place by requiring proof of vaccination for the domestic air bridge," said the pilot.
They said further that they applaud the Government's move to implement a vaccination policy for public servants but an airplane is not a like a big public office where both the unvaccinated and vaccinated can traverse.
The pilots noted that in other countries there are stringent measures when it comes to transportation and vaccination.
They pointed out that on October 30, 2021, the government of Canada mandated that all persons over the age of 12 must be fully vaccinated before boarding planes, trains or cruise ships.
According to the Canadian government's rules, travellers should be fully vaccinated two weeks prior to travel.
It was also pointed out that United States infectious disease specialist Dr Anthony Fauci said requiring proof of vaccination for US domestic flights would be beneficial. The US at present does not have this mandate.
"When you make vaccinations a requirement, that's another incentive to get more people vaccinated," Fauci said in an interview on MSNBC.
"If you want to do that with domestic flights, I think that's something that seriously should be considered," he added.
Precise Covid policy
Trinidad and Tobago's Airline Pilots Association (TTALPA) head Larry Imamshah told the Express yesterday he believes vaccination proof should be ­required to fly the domestic route.
He said it was strange the policy is different for the domestic route.
Imamshah said he does not know all the facts and referred questions to Craig Rahamut, who is chair of the ATR fleet.
However, the Express was unable to reach Rahamut.
CAL's communications manager, Dionne Ligoure, said the issue of requiring proof for domestic travel falls in the remit of the Government.
"What can I add, however, is that Caribbean Airlines does all within its remit to ensure that our crew, our ground staff and all persons in our employ are protected," she said.
"For example, we have a very clear and precise Covid policy, we have protocols that are observed, our crew are supplied with PPE (personal protective equipment), we have the temperature checks along with all the other stakeholders in the airport like the Airports Authority," she added.
Ligoure said CAL also ensures that the surfaces are sanitised as well as the aircraft on all rotations.